MEN GALLERY 30a Redchurch Street London E2 7DP
show open 12 noon – 7pm / 5th – 12th Feb
MEN GALLERY are presenting New works by celebrated Disc Jockey and recording artist Justin Robertson, an exploration into a fantastical world where the human mind is turned outwards searching for mystery in these prescriptive times. Railing against the certainties of our Scientific era, this collection celebrates the possibilities of the imagination, as well as touching on the two subjects all good art should… Death and Monsters.
Having completed his latest Long player, also titled '' Everything Is Turbulence'', the ever restless Robertson put aside his musical devices and took up his brushes , for a spot of artistic exorcism. A compliment and extension of his recorded work,
this collection covers many of his main concerns and interests ,
Themes include Magik, possession, the supernatural, fantastical creatures , the history of belief, irrationality, past times and cultures, uncertainty and alien lifeforms….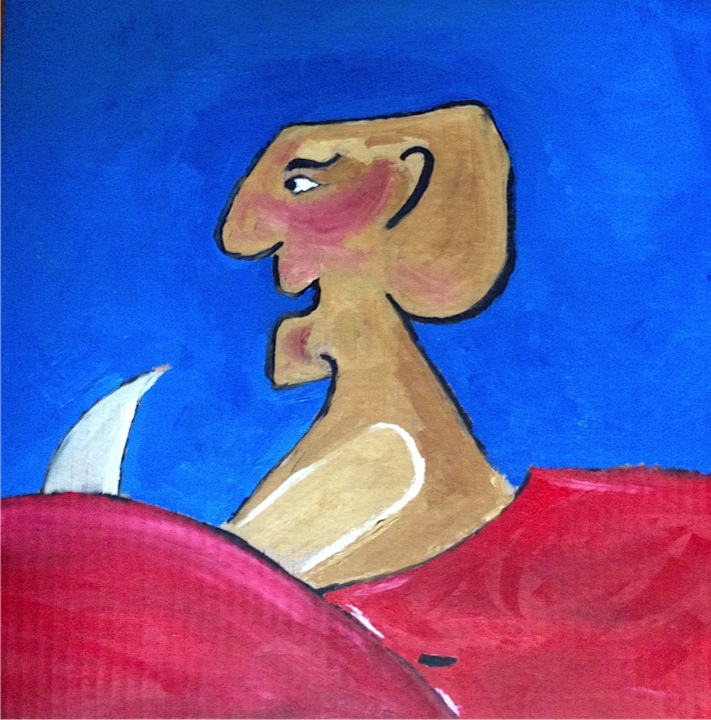 Justin draws on a variety of influences from mid 20th century science fiction, Distopian literature, Stone age cave painting, folk art , fantastical creatures from the medieval era through to the golden periods of elizabethan and jacobean exploration, the trashy covers of 60s and 70s sc fi fiction, ancient greek myth , a healthy reverence for the Hammer Horror series, in fact anywhere that imagination is allowed to explore beyond the known, to create its own vision of reality, a pallet of fear, mystery and wonder.

(In terms of other artists that one might reference, as well as the inspirations above, i'm a great fan of Geraldine Swayne for her mysterious and disturbing touch, Philip Guston for humour and grotesque representations of the everyday, Mexican art is a big influence, especially the ''day of the dead'' iconography , i dig Jose Chavez Morado from Mexico and Joaquin Torres Garcia from Argentina, and the magical surreal work of Marc Chagall )
About Mark Westall