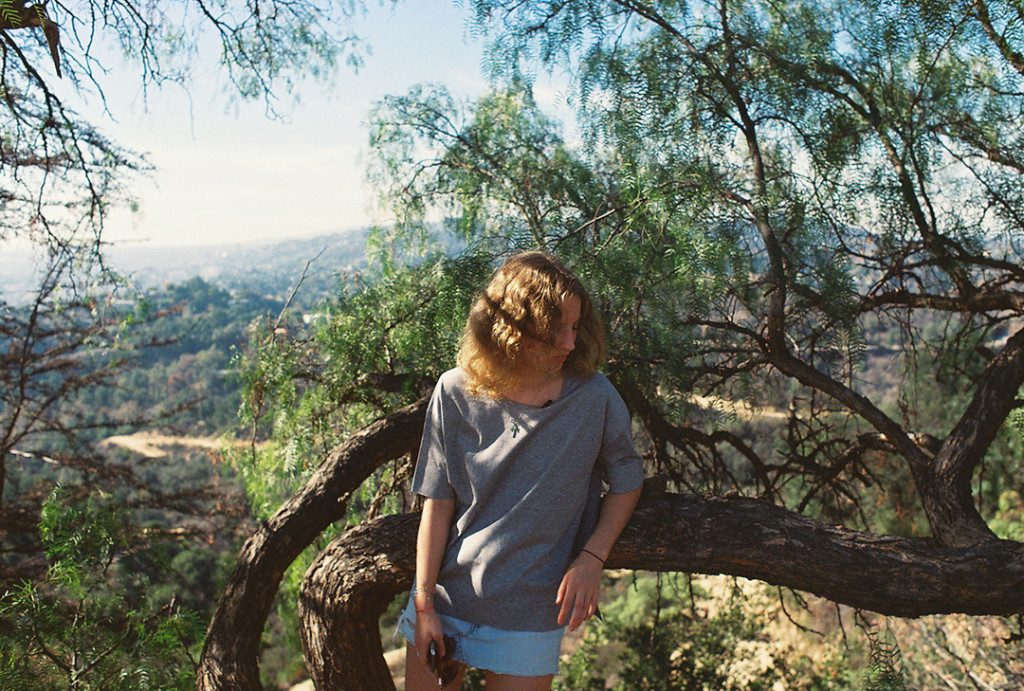 Artists Aaron Rose (LA) and Petra Collins (NY) have created two unique short films highlighting how creative and cool both cities are and exploring the importance of creativity to both cities.
They also reflect on the similarities and differences between both cities.
Launching this week, 'The Bubble' (Aaron Rose on NY) and its response 'Drive Time' (Petra Collins on LA).
The new works reveal the directors' personal perspective on the corresponding cities and how the urban environment influences creativity; New York as a dynamic bustling and brooding metropolis, Los Angeles the sunny, laissez-faire counterpart, home to fledgling talent and spirit of the new. The subject of New York vs LA has long been documented in American culture. Rose (now living in LA but with roots in New York) and Collins (the young New York-based artist with large networks in LA) are the ideal candidates to bring to life the trials and pleasures of living and creating in both of these cities.
Aaron Rose's NY film The Bubble is a nod to Robert Frank's 1959 Beat generation film "Pull My Daisy" and a contemporary update on the idea of the salon for the city (inspired by Peggy Guggenheim's artist salons) and is subsequently the first film to be shot at legendary New York art world hangout Max Fish. Paralleling the social dynamic of most neighbourhoods in New York City, the fabric of each character's personality is intrinsically interlinked with each other.
Bubble by Aaron Rose:


While Pull My Daisy features narration by the then New York-dwelling poet Jack Kerouac, Rose's film is accompanied by the voiceover of cult New York actor and artist Leo Fitzpatrick reciting Rudyard Kipling's poem "Conundrums of the Workshop." Featuring a who's who of established and New York art world luminaries including: Aaron Young, Ana Kras, Andre Saravia, Brandee Brown, Brian Degraw, Hailey Benton- Gates, Jeffrey Deitch, Lele Savieri, Leo Fitzpatrick, Nelleke, Othelo Gervacio, Petra Collins and a cameo appearance by original Warhol factory member and first ever Interview Editor Glenn O'Brien reciting original personal poetry. The full-length film is available to view here. The end result of this collaborative creative experience is a film that documents the essence of the power of our own imaginations and how they are magnified in a metropolitan context.
Drive Time by Petra Collins:


"I was really inspired by the idea of a salon and bringing people together in a city that wouldn't normally be hanging out and trying to think of what today's version of that in New York would be. I don't think anywhere has served as coming together of different art worlds more in New York than Max Fish. The COS collection feels like artists clothes to me. There's a sense of aesthetic consideration, a reserved simplicity with a twist; they're smart clothes,"
said Aaron Rose.
In response to Rose's gritty urban allegory on the life of a NY creative, Petra Collins' 'Drive Time' magnifies the more youthful, less serious and relaxed art circuit that is Los Angeles. An extension of Collins' female-focused artwork, the film is a modern expression of the contemporary LA scene that magnifies their relationship to the city and what inspires them and their dreamscapes. The narrative journey documents 24 hours with a diverse group of LA creatives across a backdrop of the city's skyline. The full- length film is available to view here.
Staged in different creative neighbourhoods as well as showcasing the sprawling city's secrets, the narrative features varied groups of creative female protagonists including fashion muse Cherry Glazerr frontgirl Clementine Creevy, recently moved from New York artist couple Erin and Sam Falls, indie It-girl and Rookie mag contributor Arrow de Wilde and her mother the music photographer Autumn de Wilde and M.I.A's DJ and Nguzunguzu producer Asma Maroof.
"I didn't know Aaron but had obviously heard of him, until he asked me to be in his New York film. So it was great to be able to do the LA one. I love being out here, the city plays such a pivotal part to how everyone is inspired here. Maybe I need to move out here. COS gave me artistic freedom and I'm grateful for that,"
said Petra Collins.
The two unique pieces of content show the seminal differences between the sunshine state and New York big smoke and are a great way to promote the launch of COS stores in New York and Los Angeles.
Atul Pathak, COS Head of Communications stated,
"Our US launch, with stores in New York City and Los Angeles, marked a significant step for COS. It felt like the perfect opportunity to celebrate the creativity across both cities by honouring their differences and capturing their artistic essence. As a brand, we are greatly inspired by the wider creative world and were elated to be able to commission such key alumni."
The COS LA store is located at 357 North Beverly Drive, a premiere-shopping destination, parallel to the renowned Rodeo Drive and features womenswear, menswear and spread across two floors and 5, 683 sq. ft. of selling space. In New York, the COS store is in the heart of Soho at 129 Spring Street between Green and Wooster, the collection is housed across four floors and 4, 950 sq. ft. of sales area. COS' Scandinavian roots are reflected in the modern-sleek store design in both locations.
Categories
Tags