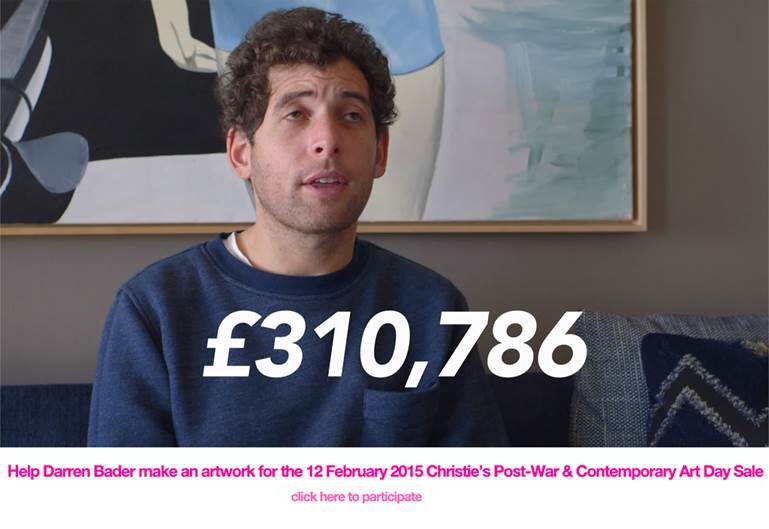 Darren Bader is crowd-funding for an artwork to be sold at Christie's in February.
If you want to get involved you can donate here: www.indiegogo.com
The twist well not only will your donation help create the work – it will be part of the work!
The artwork is the amount of money raised by February 11th, 2015.
The artwork will be up for auction on February 12th, 2015 at the Christie's Post-War and Contemporary Day Sale in London. www.christies.com
Categories
Tags