WEEK: 19th – 25th January '15
There are loads of art events such as private views, artists talks, and screenings happening around London. To help you with the choice Bhavani Esapathi from Art Map London will be advising on what events seem worth attending during the week.
Monday 19th 
Illustration Giveaway at Lollipop Gallery
One of a kind art event as Pop Artist Hayden Kays and Electrical Tape Artist Benjamin Murphy will be giving away for FREE, 100 A4 signed unique illustrations.
RSVP to admin@lollipopgallery.com
6:00 – 9:00 PM at 58 Commercial Street London E1 6LT
Tuesday 20th 
Life Drawing Classes at Leighton House Museum
SPECIAL OFFER: book three separate classes and save £15
Artists of all levels are invited to Leighton House for a series of afternoons of guided instruction in the craft of drawing from life.  Each session will consist of a mixture of short exercises and longer poses, with reference to objects of the permanent collection and work on show.
1:00 – 4:00 PM at Holland Park Road London W14 8LZ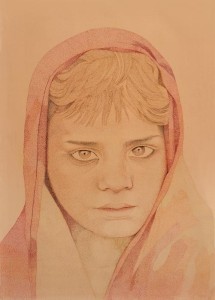 Saturday 24th
Faiza Butt in Conversation with Dr. Sona Datta
Interesting conversation between London-based Pakistani Artist Faiza Butt and renowned curator and Art Historian Dr. Sona Datta. The talk centres around the exhibition on display 'Symetrical'.
10:00 – 11:00 AM at 27 Dover Street LondonW1S 4LZ
Sunday 25th
Sunday Family Workshop at Parasol Unit
What's in your mobile phone? Families will construct screens and weave paths through an immersive environment of the images we collect and carry on our mobile-phones.
£5 per family. Booking required.
Suitable for ages 5 – 15 years.
2:30 – 4:00 PM at 14 Wharf Road London N1 7RW
About Art Map London