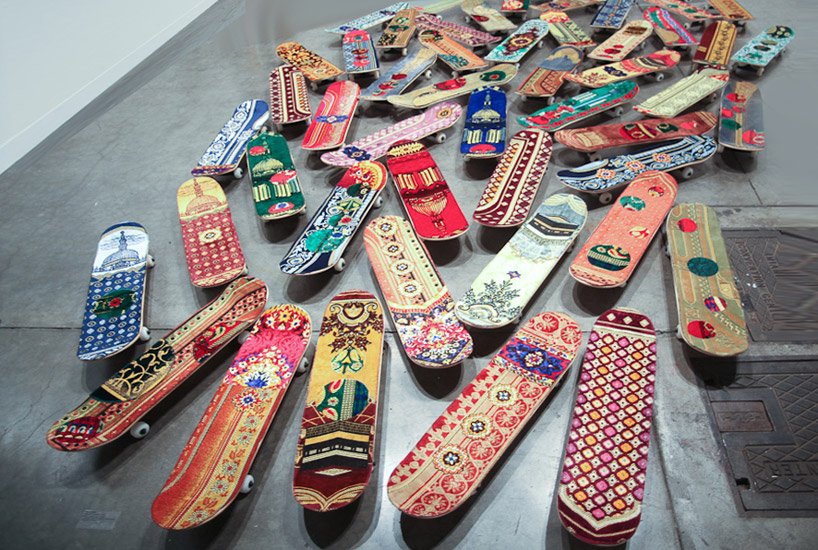 Moroccan-born artist Mounir Fatmi has created art from skateboards and Islamic prayer rugs.
The work deals with the desecration of religious objects and, in turn, the end of dogmas and ideologies. skateboards have been clad in richly-coloured and ornately patterned fabrics, giving an alternative meaning to the original intentions of both of the familiar objects.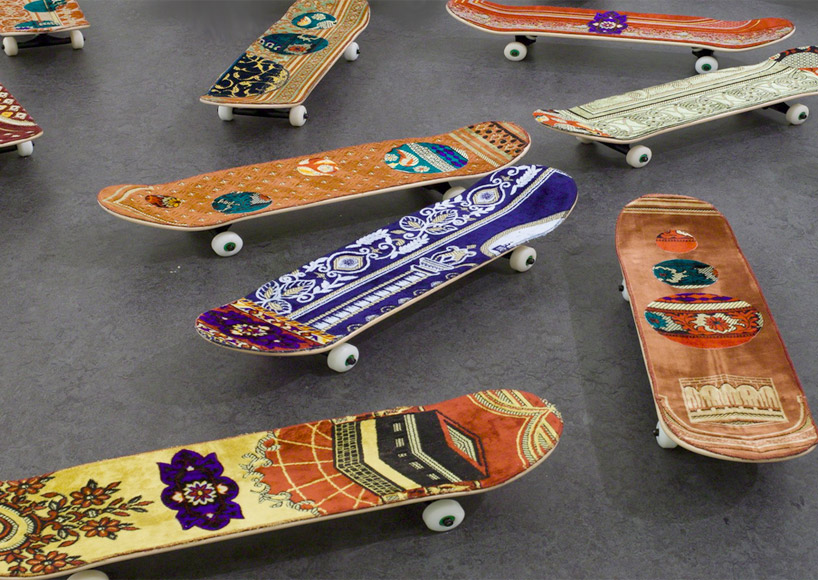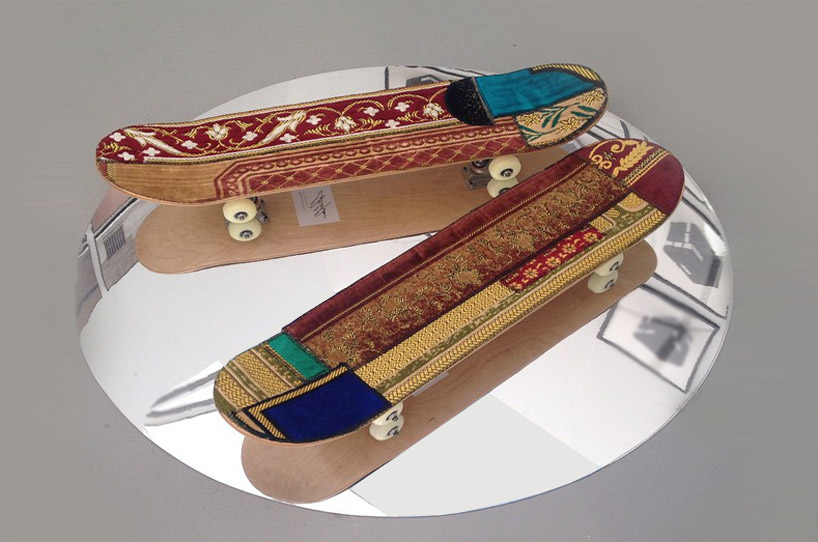 About the Artist
Mounir Fatmi was born in Tangier, Morocco in 1970. he lives and works between paris and tangier. the multimedia artist mainly constructs visual spaces and linguistic games. Most of his his work deals with the desecration of religious object, deconstruction and the end of dogmas and ideologies. He is particularly interested in the idea of death of the subject of consumption. He became notorious as a member of a generation of arab artists exploring the codes of conceptual art to question contemporary cultural identity and solo exhibitions of his work have been shown all over the world, and he has participated in numerous major group exhibitions – including, most recently, the 6th Quebec City Biennial and the 54th Venice Art Biennale. Fatmi currently presents a solo show at Barcelona–based ADNgaleria open until to January 16th, 2015 entitled 'Light & Fire'.
Categories
Tags