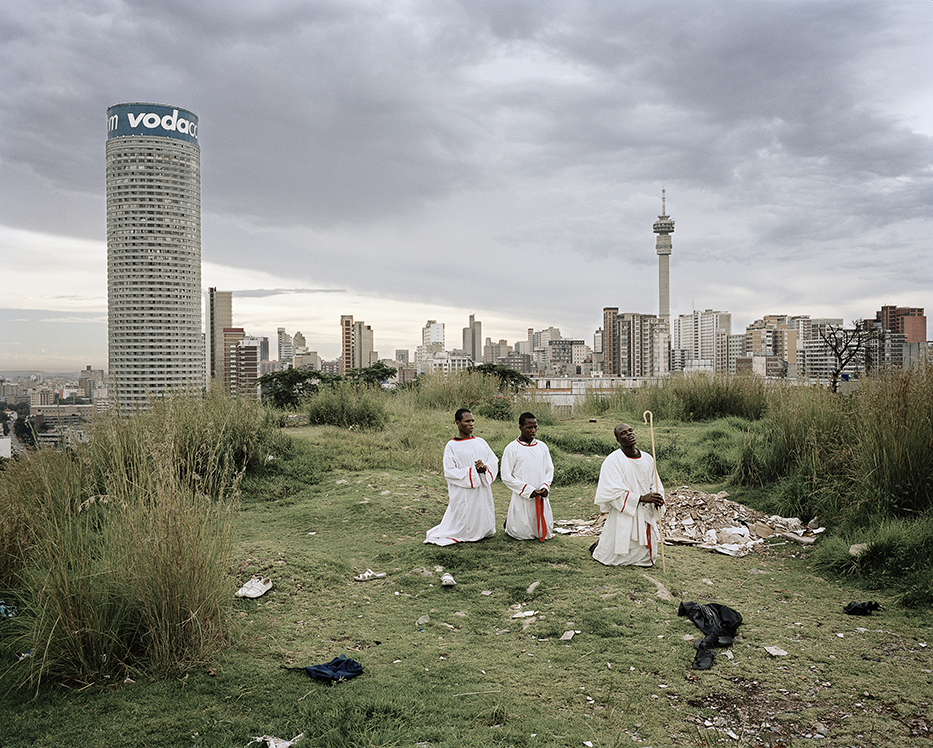 Ponte City from Yeoville Ridge, from the series Ponte City,2008 © Mikhael Subotzky / Patrick Waterhouse

The four artists shortlisted for the Deutsche Börse Photography Prize 2015 are Nikolai Bakharev, Zanele Muholi, Viviane Sassen and Mikhael Subotzky & Patrick Waterhouse.
This year's selection showcases a diversity of photographic approaches, which include video and object/text based works and encompass social documentary, portraiture and contemporary art photography.
Works by the shortlisted photographers will be exhibited at The Photographers' Gallery from 17th April until 7th June 2015.
The winner will be announced at a special award ceremony held at The Photographers' Gallery on 28th May 2015 and subsequently presented at the MMK Museum für Moderne Kunst (Museum of Modern Art) in Frankfurt during the RAY 2015 Fotografieprojekte Frankfurt / RheinMain (20 June – 20 September 2015)
Brett Rogers, Director of The Photographers' Gallery, and non-voting Chair of the Jury said:
This year's shortlist reflects a diversity of attitudes towards the medium underpinned by an exploration into new and unexpected modes of presentation incorporating video, text, object and wall-based photographic displays. The tension between public and private as a point of enquiry is reflected in the work of Nikolai Bakharev, whose images of Russian bathers on public beaches in the 80s and 90s expose the particular political hypocrisy around what constituted permitted imagery in the former USSR. Similarly in the work of Zanele Muholi, the personal and political become interwoven in her tender, unflinching portraits and testimonies of the South African LGBTI community. South Africa also features as a location and point of political departure in the work of Mikhael Subotzky and Patrick Waterhouse. Their collaborative publication presents a, 'photo/graphic' album of images and texts, ranging from the lyrical to the raw document, uncovering the history of a once elite, now abandoned highrise apartment block in Johannesburg. And finally, Viviane Sassen's sculptural, abstracted, sensual images continue to effect the blurring of genres, which characterise her work and position her as a leading force in contemporary art photography.
thephotographersgallery.org.uk
About
The Deutsche Börse Photography Prize 2015 is an annual prize established by The Photographers' Gallery, London in 1997 and in partnership with Deutsche Börse Group since 2005. The annual award of £30,000 rewards a living photographer, of any nationality, for a specific body of work in an exhibition or publication format, which is felt to have significantly contributed to photography in Europe between 1st October 2013 and 30th September 2014.
Categories
Tags