WEEK: 1st – 7th December
There are loads of art events such as private views, artists talks, and screenings happening around London. To help you with the choice Jenny Judova from Art Map London will be advising on what events seem worth attending during the week.
WEDNESDAY 3 DECEMBER
Acting Truthfully Under the Circumstances @ Tenderpixel at 7-9pm
As part of the exhibition and event series Acting Truthfully Under The Circumstances (Feiko Beckers, Anja Kirschner and David Panos, Jacopo Miliani, Timothy Ivison and Julia Tcharfas, Rehana Zaman), Tenderpixel is delighted to present, on Wednesday 3 December, an event in collaboration with artists Wendelien van Oldenborgh and Rehana Zaman.
Louise Shelley, collaborative projects curator at the Showroom in London, will lead the discussion following the screening of both artists' work.
Tenderpixel, 8-10 Cecil Court, London WC2N 4HE tenderpixel.com
Private view WILLIAM S. BURROUGHS 'Can you all hear me?' @ October Gallery at 6:30-8:30pm
As the final event celebrating the centenary of William S. Burroughs's birth, October Gallery, London, presents an exhibition of his art, including rarely-displayed pieces. The exhibition opens 4th December, 2014 and continues until 7th February, 2015, and will highlight artists who have been profoundly influenced by Burroughs' life, including Brion Gysin, Genesis P- Orridge, Liliane Lijn, Shezad Dawood, Thomas Ashcraft and Cerith Wyn Evans.
24 Old Gloucester Street, London WC1N 3AL www.octobergallery.co.uk
THURSDAY 4 DECEMBER
Private view Lunar @ Curious Duke Gallery at 6:30pm
Holiday Group show exhibiting Curious Duke Gallery artists with prices ranging from £50 to £500. Buy yourself or someone special a great gift!
Curious Duke Gallery, 173 Whitecross Street, London, EC1Y 8JT curiousdukegallery.com
Private view Maria Friberg 'Communicate Over Vast Distances' @ Pi Artworks London at 6:30-9pm
Pi Artworks London is pleased to announce Maria Friberg's first solo exhibition with the gallery. Friberg belongs to a generation of Scandinavian artists who rose to fame in the 90's that are often referred to as the Nordic Miracle, a name coined in the late 90's after a seminal survey exhibition at the Musee d'art Moderne, Paris.
Pi Artworks London, 55 Eastcastle Street, W1W 8EG, London, UK www.piartworks.com
Private view Youth Club London @ Boxpark at 6pm
YOUTH CLUB archives, educates and shares British Youth Culture in celebration of past and present. With a specialist background in Youth Culture photography and research YOUTH CLUB works to collate and curate dynamic and outstanding imagery within forward-thinking exhibitions, events and publications.
Boxpark, 2 – 10 Bethnal Green Road, E1 6GY www.boxpark.co.uk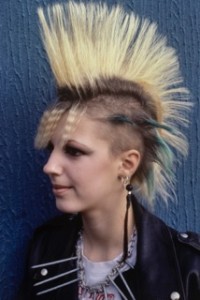 21st Century: Circuits and Currents [or How to Project and Spell] @ Chisenhale Gallery at 7pm
Academy of Fine Arts, Munich as part of a long-term artistic and educational experiment, including the new student-run project space, Circuits and Currents, which opened in Athens in November 2014. The film and project space will be presented by Evi Kalogiropoulou, from the Athens School of Fine Art, in discussion with artist Anja Kirschner, one of the initiators of the project.
64 Chisenhale Road, London E3 5QZ www.chisenhale.org.uk
Private view Alternative 23 @ IMT Gallery at 6pm
http://artmaplondon.com/artmap/events/private-view-alternative-23/
Unit 2/210 Cambridge Heath RoadLondon E2 9NQ UK
Alternative 23 is an exhibition of works by Steve Aylett, David Blandy, Let Me Feel Your Finger First, Laura Oldfield Ford, Plastique Fantastique and Henrik Schrat, including the first screening of Let Me Feel Your Finger First's Postcolonial Capers.
In 1985 DC Comics in the US had taken the commercial decision to unify the complex and contradictory character stories arcs from its various strips such as Superman, Batman and Green Lantern. The resultant crossover series, Crisis on Infinite Earths, saw the heroes attempting to align all of the surviving Earths into one single reality that would then make DC Comics continuity more straightforward so as not to confuse potential new readers.
In 1987 Grant Morrison and Steve Yeowell's Zenith, a politically-engaged superhero comic strip originally published in British weekly 2000 AD, brought together a group of superheroes from across multiple realities to battle a mysterious Lovecraftian threat. This threat is intent on aligning all the universes, or 'Alternatives', into one, simple universe. Rather than reduce the complex and the inconsistent into a formal dialectic, the heroes of Zenith attempt to defend and maintain multiplicities. They meet on a world in Alternative 23.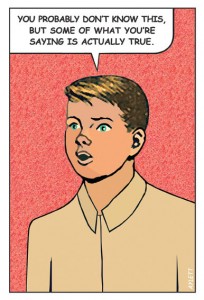 FRIDAY 5 DECEMBER
Private view The Distant Home @ Coleman Project Space at 6-9pm
Concerned with the intersection of the imagination and technology in augmented seeing, Margaret Rahaim exhibits recent and current work that traces the evolution of artistic enquiry from an initial fascination with mobile GPS tracking and forms of contemporary self-surveillance, to consideration of the effects of the material constitution of the digital image on human agency.
Coleman Project Space, 94 Webster Rd, London SE16 4DF www.colemanprojects.org.uk
Find more amazing events over at The Art Map London website
Categories
Tags