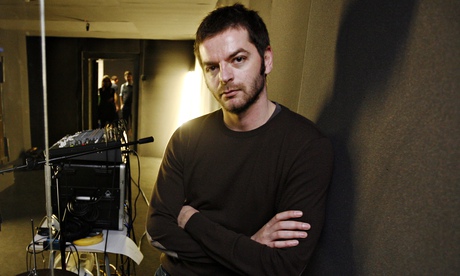 ---
This article titled "Albanian Anri Sala wins Vincent award for contemporary art" was written by Hannah Ellis-Petersen, for theguardian.com on Saturday 22nd November 2014 01.25 UTC
Anri Sala, the Albanian installation artist, has been named the winner of this year's Vincent award, one of the most prestigious prizes for contemporary art in Europe.
The biennial prize, which was launched in 2000, celebrates mid-career artists whose work is judged to be "appreciably influencing the development of contemporary art in Europe" and comes with €50,000 (£40,000) in prize money.
Sala was among five artists to be nominated for the Dutch prize, alongside British Turner prize winner Gillian Wearing. Judges said it had been a struggle to decide the winner, but they selected Sala on the basis of his "poetic and at the same time conceptual work".
Sala's winning piece, created especially for the prize, was titled Le Clash and Tlatelolco Clash and combined two of his films with a third piece of work, Doldrums – a drum which played automatically in response to inaudible, low-frequency sounds on the soundtracks of the videos.
Central to Sala's winning piece was the Clash song, Should I Stay or Should I Go, with each video accompanied a different fragmented and haunting version of the track, played on a street organ and a music box.
The location of the two films, which played simultaneously in the installation, were an abandoned cultural centre in France and the Square of Three cultures in Tlatelolco, Mexico City, as Sala felt both places symbolised the failure of a great ideology.
The winner was announced on Friday night at a ceremony at the Gemeentemuseum in the Hague, which hosted the exhibition of the works created by all five nominees.
Sala could not attend the ceremony but spoke over a video ink to express his gratitude. "It's a both great joy to have won but it's frustrating that I cannot be there to celebrate and accept it in person" he said. "Though this is maybe a little like my work, where the image is in one place and the sound is in another place, though I wish that both my voice and my presence could be there with you all. Thank you all so much for this award."
Benno Tempel, chairman of the international jury, paid tribute to Sala's use of music and image to challenge the status quo with his installation. "Sala succeeded the best in creating an installation where the viewer is constantly challenged by image, sound and movement," Benno said. "He presents the idea of gone ideologies and the possibilities this creates for the future on an individual level."
A statement from the jury said: "In this sixth edition of the Vincent award, we saw a strong emphasis on time-based installations, works that are not asking time on the visitor but offering time. Time to reflect, time to submerge and time to step into other worlds and perspectives. In our society, time consuming and multitasking is everywhere. We feel that questioning this is an important role of contemporary art."
guardian.co.uk © Guardian News & Media Limited 2010
Published via the Guardian News Feed plugin for WordPress.
Categories
Tags