Tabish Khan brings you five art exhibitions in London that you should visit during the week. Each one comes with a concise review to help you decide whether it's for you.
Once again, another busy glut of final weeks for many exhibitions, means the top 5 has been extended to 7: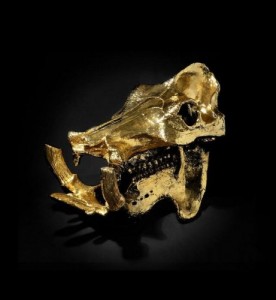 1. Curiosities of the Hanbury Collection @ Pertwee, Anderson & Gold
The follow up to the museum of curiosity is a humorous exhibition where it's unclear whether any of the eccentric items are real – did drug baron Pablo Escobar really gold plate a hippo skull? and can a computer really monitor your facial twitches to create  a personality profile.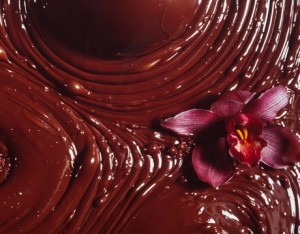 2. Helen Chadwick: Bad Blooms @ Richard Saltoun
The delicate and the toxic melt together to create aesthetically pleasing works but the flowers and melted chocolate mix with poisons such as detergents. A statement on the transitory and often deceptive nature of pleasure.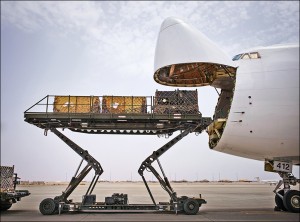 3. Robert Wilson's Helmand Return @ Gallery One and a Half
Powerful photographs of the dismantling of British camps and their return home from Afghanistan examine the scale of the operations that took place.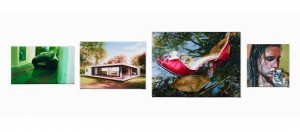 4. Robert Devriendt: Unsolved Cases @ Marlborough Fine Art
These miniature paintings have a great cinematic quality to them, it's this contrast of projecting the big scale of cinema on to small canvases that is particularly striking.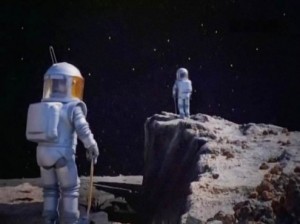 5. Beyond Zero @ Calvert 22
A surreal group show about lunar exploration with my favourite work being a clock by Vadim Fishkin that compresses a 24 hour cycle into a minute with the room lights reacting accordingly.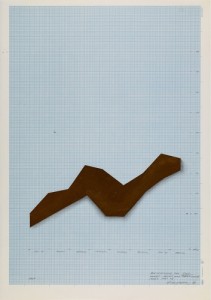 6. KP Brehmer: Real Capital-Production @ Raven Row
A statistic oriented exhibition that is at its strongest on the top floor as graphs and charts are mixed with national flags to highlight the world's inequality.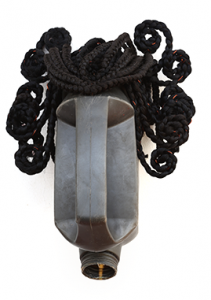 7. Interwoven Histories @ October gallery
An inventive group show of African artists with sand across the floor and the use of empty petrol cans to create some visually arresting installations and sculpture.
All images are copyright and courtesy of the respective artists and galleries.
Categories
Tags