Tabish Khan brings you five art exhibitions in London that you should visit during the week. Each one comes with a concise review to help you decide whether it's for you.
1.Aiko Miyanaga @ White Rainbow
This new Fitzrovia gallery has opened with an excellent exhibition that explores the nature of time and memory using volatile liquids and an improperly fired ceramic bowl that will crackle in the quietude of the gallery.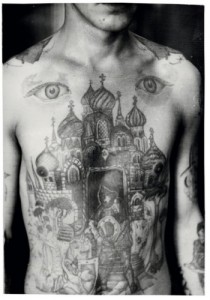 2. FUEL present Russian criminal tattoo police files @ Grimaldi Gavin
Great insight into the Russian prison system through photographed inmates, it's a system heavily invested in symbolism and offers an inside view of the criminal brotherhood.
3. Andrew Salgado @ Beers Contemporary
The gallery's signature portraitist is back with another sell out show of fantastically expressive paintings. Salgado is a young artist whose star seems to be getting ever brighter.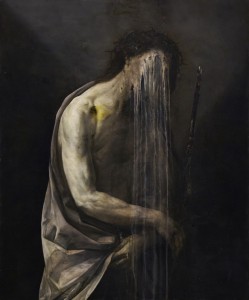 4. Nicola Samori @ Rosenfeld Porcini
Last chance to catch these Goya-esque paintings with faces painted over or melting in this delightfully dark exhibition.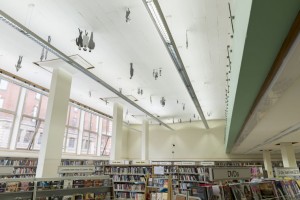 5. Jose Damasceno @ Hoborn library
Artangel is known for some bizarre installations and this is no different with people suspended from the ceiling, windows filled with cut out footprints and a room full of stages.
All images courtesy and copyright of artists and galleries.
Categories
Tags