"Magnum is a community of thought, a shared human quality, a curiosity about what is going on in the world, a respect for what is going on and a desire to transcribe it visually." – Henri Cartier-Bresson
This exhibition at the De La Warr Pavilion, Bexhill on Sea presents selected images from Magnums London Black & White resin library archive.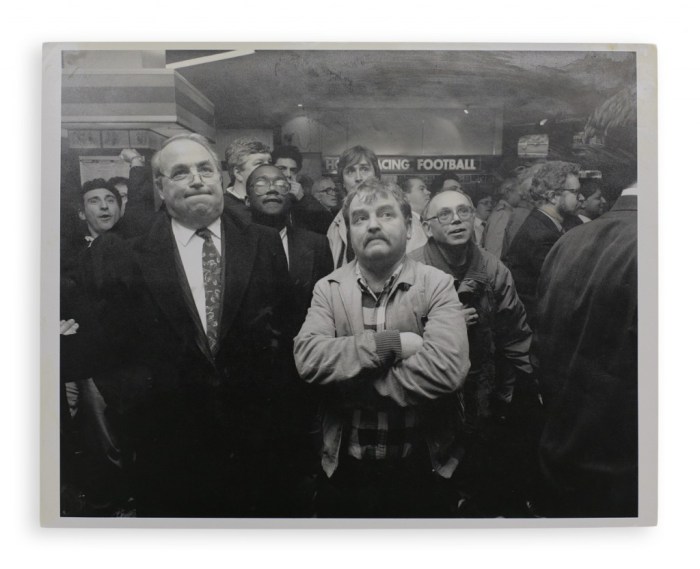 Carl De Keyzer, Ladbrokes Betting Shop, 1991 © Carl De Keyzer/Magnum Photos
For the first time in its history, the iconic photography agency, Magnum, has opened its London office resin print archive to three contemporary practitioners.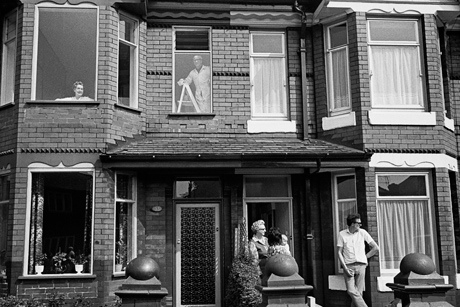 Martin Parr, Rusholme, Manchester, England, 1972 © Martin Parr / Magnum Photos
Guided by the former Magnum Photos archivist Nick Galvin, Elizabeth Edwards, Uriel Orlow and Hannah Starkey were invited to re-interpret how social, cultural and political influences have shaped the content of the archive and select their own unique choice of images to be exhibited based on their individual criteria and viewpoints.
Elizabeth Edwards is a visual and historical anthropologist and Professor of Photographic History at De Montfort University. Her selection, entitled "Watching and Being" focuses on images depicting people, their life experiences and their individual journey in this world – essentially, people going about their daily lives.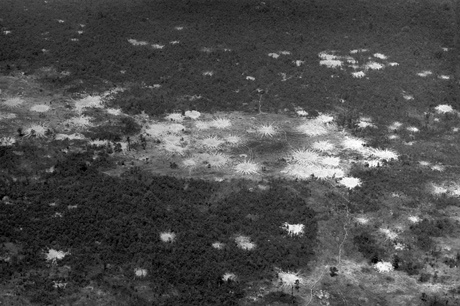 Rene Burri, Bomb craters near the Cambodian border, South Vietnam, 1973 © Rene Burri / Magnum Photos
Uriel Orlow is an artist and writer who is concerned with the archives spatial manifestations of memory, blind spots of history and forms of haunting. His selection entitled "Picking Flowers in the midst of History" seeks to show the emotional and surrounding viewpoint; not the direct historical iconic images we all recognise from the newspapers and TV but those taken before or after key events in history – which tell a more oblique story?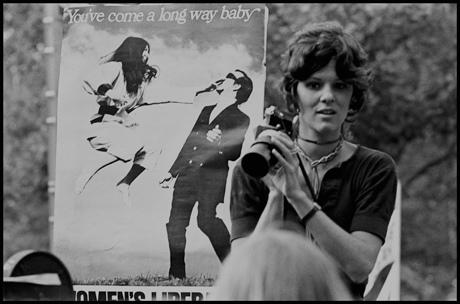 Leonard Freed, Women's Liberation March at City Hall, NYC, 1970 © Leonard Freed / Magnum Photos
Hannah Starkey is a photographer whose work predominantly depicts woman, exploring the physical and psychological connections between the individual figure and their everyday surroundings. Her selection is titled "You've come a long way, baby. It takes an image by Leonard Freed, featuring a poster with the same slogan, as its driver.
With her selection Hannah seeks to answer the question posed by this 1970's image; Fifty years on "have we come a long way?"
This is an intimate, sensitively curated exhibition, which gently holds your hand as it takes you on a magical mystery tour illustrating the narrative of our recent collective history. The dynamic of the three individual selections is what really makes this exhibition very special; without which it would just be another collection of old photographs!
The De La Warr Pavilion is located at the Marina, on the seafront of Bexhill On Sea, East Sussex and is part of the South East Coastal Culture Trail.
The Pavilion opened to the public for the first time on the 12th December 1935, to critical and popular acclaim and controversy. Seventy years on, the response to the building's re-opening as a centre for contemporary arts in October 2005, received much the same reception.
Categories
Tags