WEEK: 11th – 17th November
There are loads of art events such as private views, artists talks, and screenings happening around London. To help you with the choice Jenny Judova from Art Map London will be advising on what events seem worth attending during the week.
THURSDAY 13th NOVEMBER
Showcase Festival @ RAW at 7-11pm The Old Truman Brewery, 150 Brick Ln, London E1 6QL
RAW London is hosting their 7th Showcase Festival "CURRENT" on 13th November at 93 Feet East. CURRENT will be a cross-cultural celebration of emerging creative talent from in and around London. 35+ artists and designers are showcasing their work in a one-night only event hosted by Amy Bee Stings of Legs Akimbo and DJ Usul spinning throughout the night. On display will be a selection of visual artists, photographers, and designers exhibiting their works in a pop up art exhibition. Audiences will be entertained by a vibrant live programme featuring dance performance acts, film screenings, and live fashion shows!
Tickets are £12
More information can be found on www.RAWartists.org/london/current
Private view Acting Truthfully Under the Circumstances @ Tenderpixel at 7-9pm
107 Essex Road, London, N1 2SL More Info: artmaplondon.com
Living Truthfully Under Imaginary Circumstances is the title of a video installation by Anja Kirschner and David Panos, exploring the acting exercises developed by renown actor and teacher Sanford Meisner. The exhibition and event series consider artworks that use the structure of the stage and certain conventions of scriptwriting as a framework for investigations into relationships, social interactions, and political ecologies. Taking theatre as an open ended process with its multiple contexts and references, the exhibition acts as catalyst for performances, screenings, talks and other forms of engagement.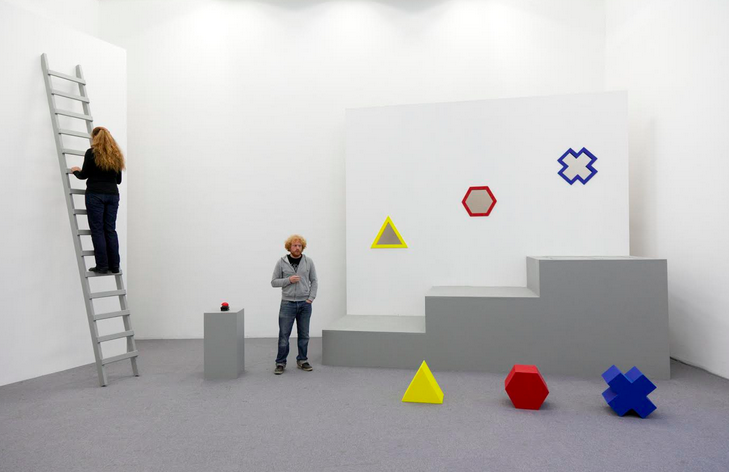 FRIDAY 14th NOVEMBER
Culture Now: Jasia Reichardt @ ICA at 1pm The Mall, London SW1Y 5AH
www.ica.org.uk
Jasia Reichardt, curator of land-mark 1968 ICA exhibition Cybernetic Serendipity discusses her experience of presenting the first international exhibition in the UK devoted to the relationship between the creative arts and new technology.
Writer and curator Jasia Reichardt was Assistant Director of the ICA from 1963-71, during which time she curated exhibitions such as Cybernetic Serendipity (1968). From 1974-76 Reichardt was a director of the Whitechapel Art Gallery.
£5 / Free to ICA Members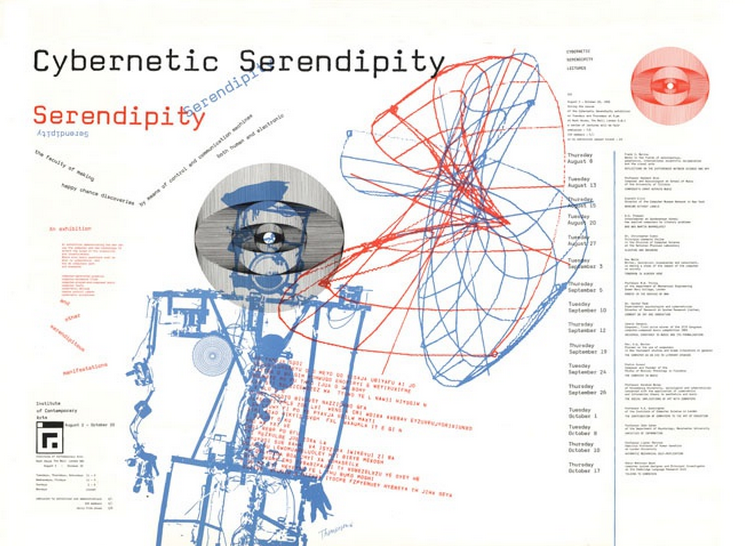 Private view "Meanwhile Back In The Wick" @ Prompt&Gallery_ at 7pm
5th floor, Mother Studios, Queens Yard, White Post Lane, Hackney Wick, London E9 5EN
More Info: artmaplondon.com
Having resurrected what was Hackney Wick's first exhibition space in Queens yard, Prompt>Gallery_ presents it's debut show Meanwhile Back In The Wick which previews on the 14th November, on the 5th floor of Mother Studios.
To reinforce the locations reputation of being one of the most exciting and creative artist communities in the whole of Europe, we are delighted to feature the work of three Wick based artists, Aida, John Atherton and OKO.
Private view Los Angeles 2019 – Edge of Human @ French Riviera Offsite at 6-9pm
70 Paul Street, London, EC2A 4NA www.frenchriviera1988.com
Los Angeles 2019 presents an evolving collaborative performance project by Lucy Woodhouse and a host of artists, curators, writers and musicians.
Edge of Human will run for one week between the 14th and 20th of November and takes performance as a starting point; exploring the activity itself, the experience, the artefacts used or made, the resulting documentation. This project is interested in the 'off cuts' as well as the materials that are used and produced as a result of a type of practice that can exist as multiple versions of itself or as fragments of a whole – that moves between categorization and often defies commodification.
SATURDAY 15th NOVEMBER
Dial-A-Ride Episode 2 @ Hayward Gallery Project Space at 8-8:30pm
Southbank Centre, Belvedere Rd, London SE1 8XX More Info: artmaplondon.com
Mark Aerial Waller's new video work Dial-A-Ride is a three-part series filmed in and around the Southbank Centre.
The Thames' tidal flow and the gravitational pull of the Moon on the Earth provides the structural basis for the work, in which two beautiful and mysterious women, played by actresses Monika Bi?i?nait? and Smilte Bagdži?n?, make their way from the river bank through the backstage areas of the Southbank Centre, to the heights of the roof terraces. Incorporating elements of documentary filmmaking and spy genre fiction, the work creates unexpected alignments with daily activities and questions the authenticity of lived experience.
This three-part work is screened at the end of each filming day in the Hayward Gallery Project Space.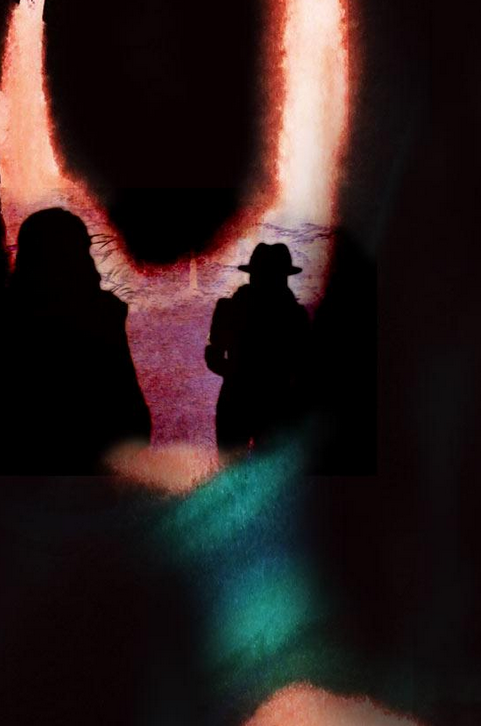 Categories
Tags