Tabish Khan brings you seven art exhibitions in London that you should visit during the week. Each one comes with a concise review to help you decide whether it's for you.
The top five has been extended to seven due to the high number of noteworthy exhibitions due to close this month.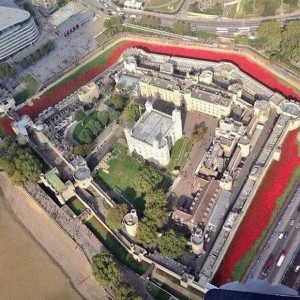 1. Blood Swept Lands and Seas of Red @ Tower of London
Everyone's heard of the poppies in the moat of the Tower of London and they are overwhelming and spectacular – a fitting tribute to fallen armed forces personnel. It's the last week so expect to battle the crowds.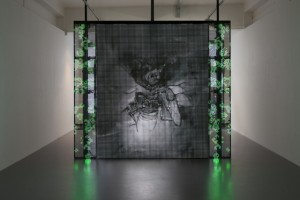 2. Philippe Parreno @ Pilar Corrias
The centrepiece of this exhibition flashes firefly images that burn into the retina in this mesmerising exhibition. The rest of the works are less powerful but the main piece is entrancing.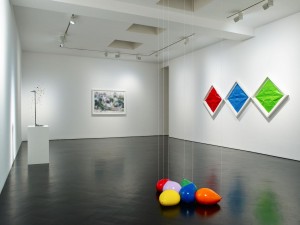 3. Tom Friedman: Gravity @ Stephen Friedman
A fantastic survey of gravity defying works from the subtle to the giant green boulder that dares you to walk under it.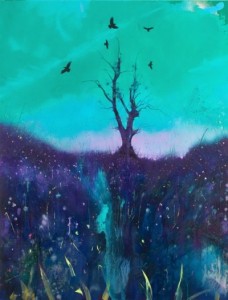 4. Nick Archer @ Long & Ryle
Fantastical brightly coloured semi-abstract landscapes are a feast for the eyes and beg to be explored in more detail.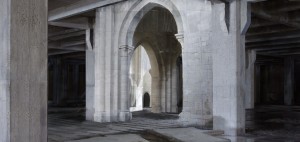 5. Noemie Goudal @ Edel Assanti
Imagined architecture creates majestic buildings built upon waterlogged land while concrete 'totems' stand in the middle of the sea and desert.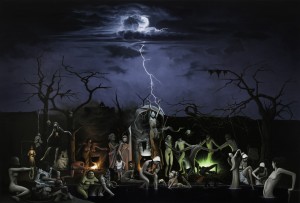 6. John Stark: Witchcraft & Warfare @ Charlie Smith
Rituals, mutilated bodies and demons in these vivid and horrific landscapes. A departure from his less confrontational, and arguably superior, previous work.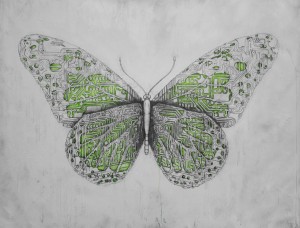 7. Ludo: The Chaos Theory @ Lazarides
Beauty meets violence as street art butterflies are merged with circuit boards and bullets. The exhibition is complemented by live butterflies but careless visitors have put an end to a lot of them.
All images courtesy and copyright of the artists and their respective galleries. Poppies photograph copyright Metropolitan Police.
Categories
Tags