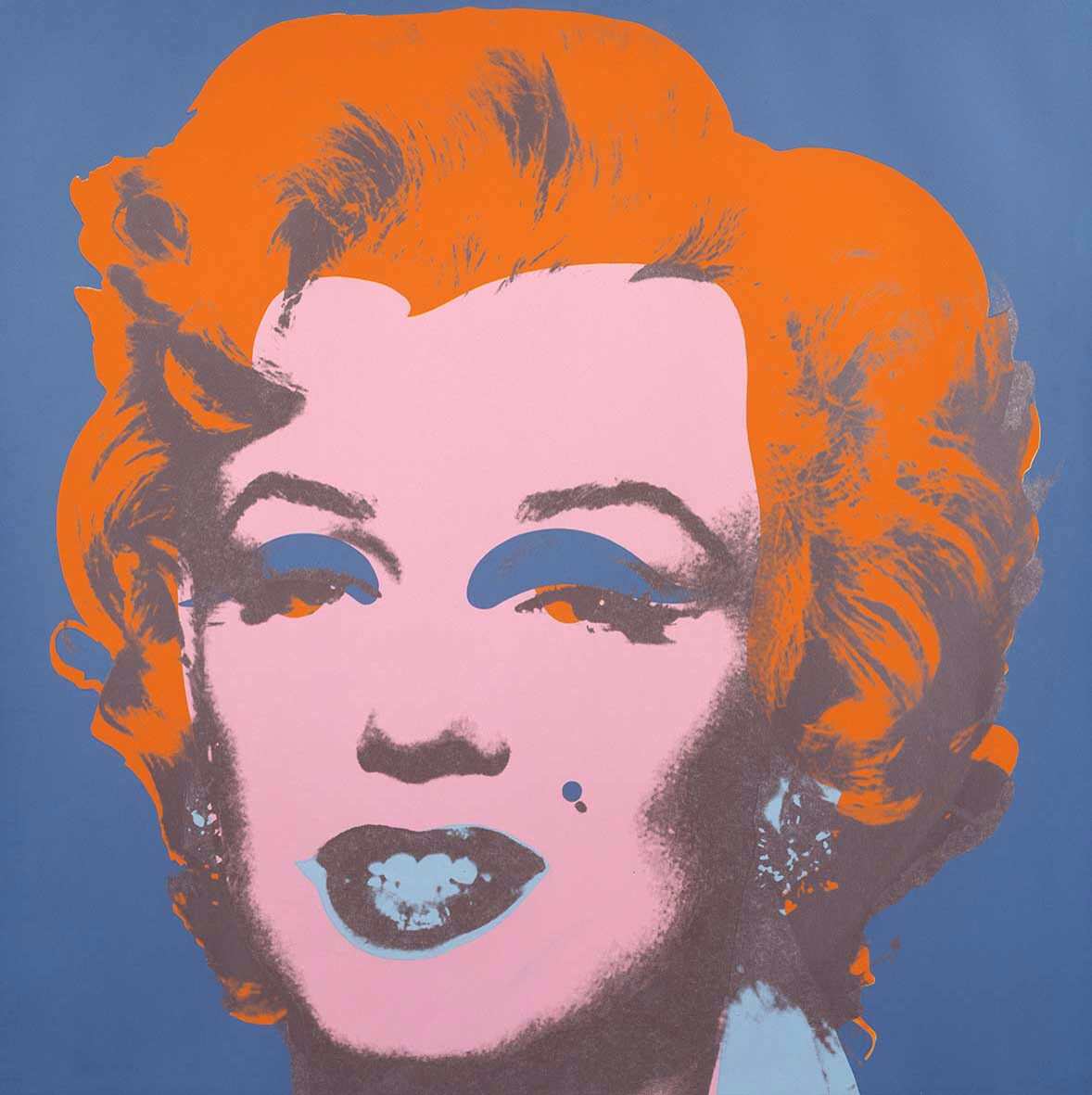 Andy Warhol [no title] 1967 Screenprint on paper 910 x 910 mm
© 2014 The Andy Warhol Foundation for the Visual Arts, Inc. / Artists Rights Society (ARS), New York and DACS, London
Love is Enough Modern Art Oxford, 6th December 2014 – 8th March 2015
www.modernartoxford.org.uk
Transmitting Andy Warhol Tate Liverpool, 7th November 2014 – 8th February 2015 www.tate.org.uk
Two major exhibitions offer the chance to explore the work of Andy Warhol this autumn, between them displaying a number of iconic and rarely seen works by one of the most important and influential artists of the post-war period.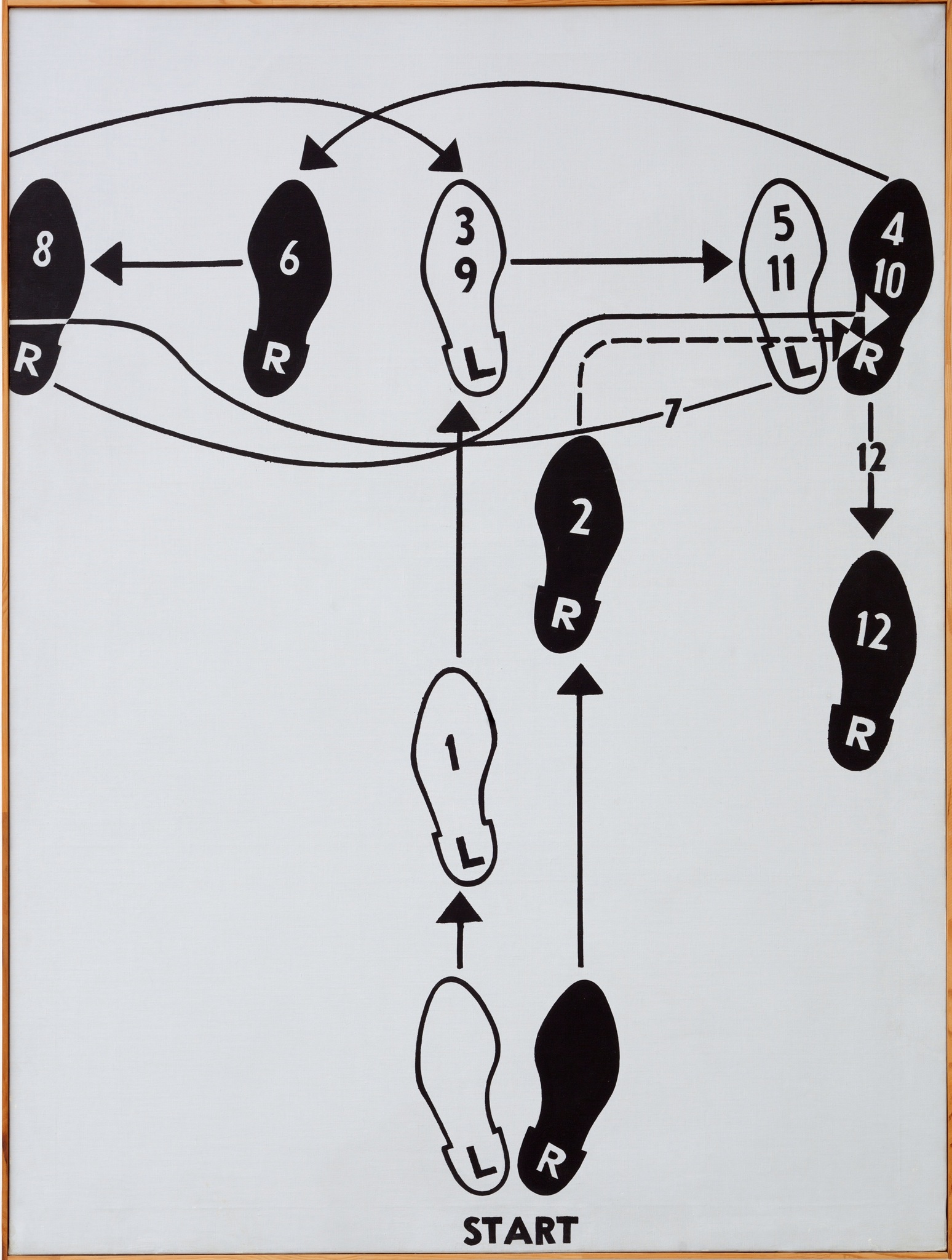 Andy Warhol, 1928-1987 Dance Diagram 1 (Fox Trot: 'The Double Twinkle-Man') 1962 Casein and graphite on linen support: 1835 x 1378 mm
MMK Museum für Moderne Kunst Frankfurt am Main Former collection of Karl Ströher, Darmstadt Photo: Axel Schneider, Frankfurt am Main
© 2014 The Andy Warhol Foundation for the Visual Arts, Inc. / Artists Rights Society (ARS), New York and DACS, London
Love Is Enough is presented at Modern Art Oxford curated by Turner Prize-winning artist Jeremy Deller (opens 6 December 2014). The exhibition draws together works from public and private collections in the UK and USA, including a selection of Warhol's silkscreens and archival material from the Warhol Museum in Pittsburgh. Works to be shown include his iconic prints of Elizabeth Taylor and Jackie Kennedy, as well as a signed photograph of Shirley Temple posted to a thirteen-year old Andy from the actress in 1941.
The exhibition examines the prolific career of Andy Warhol alongside the work of William Morris, illuminating many points of connectivity within their work. Both figures developed an artistic practice and a conceptual framework that helped to define the centuries in which they lived.
Jeremy Deller said:
"For me, these two figures have so much in common, not least their tendency to be contradictory. Morris railed against capitalism and yet he established a shop in central London bearing his family name, and Warhol's trademark blankness, I think, belies a deeply political artist."
Jeremy Deller met Andy Warhol in 1986 and spent two weeks at the Factory in New York. Deller began making artworks in the early 1990s, often showing them outside of conventional galleries. In 1993, while his parents were on holiday, he secretly used the family home for an exhibition titled Open Bedroom.
Tate Liverpool presents Transmitting Andy Warhol, the first solo exhibition of Andy Warhol's work in the north of England. The exhibition brings together over 100 works to explore Warhol's experiments with mass-produced imagery, which he 'transmitted' back into the public realm using processes of serial repetition and mass dispersal, establishing new approaches to disseminating his work and ideas.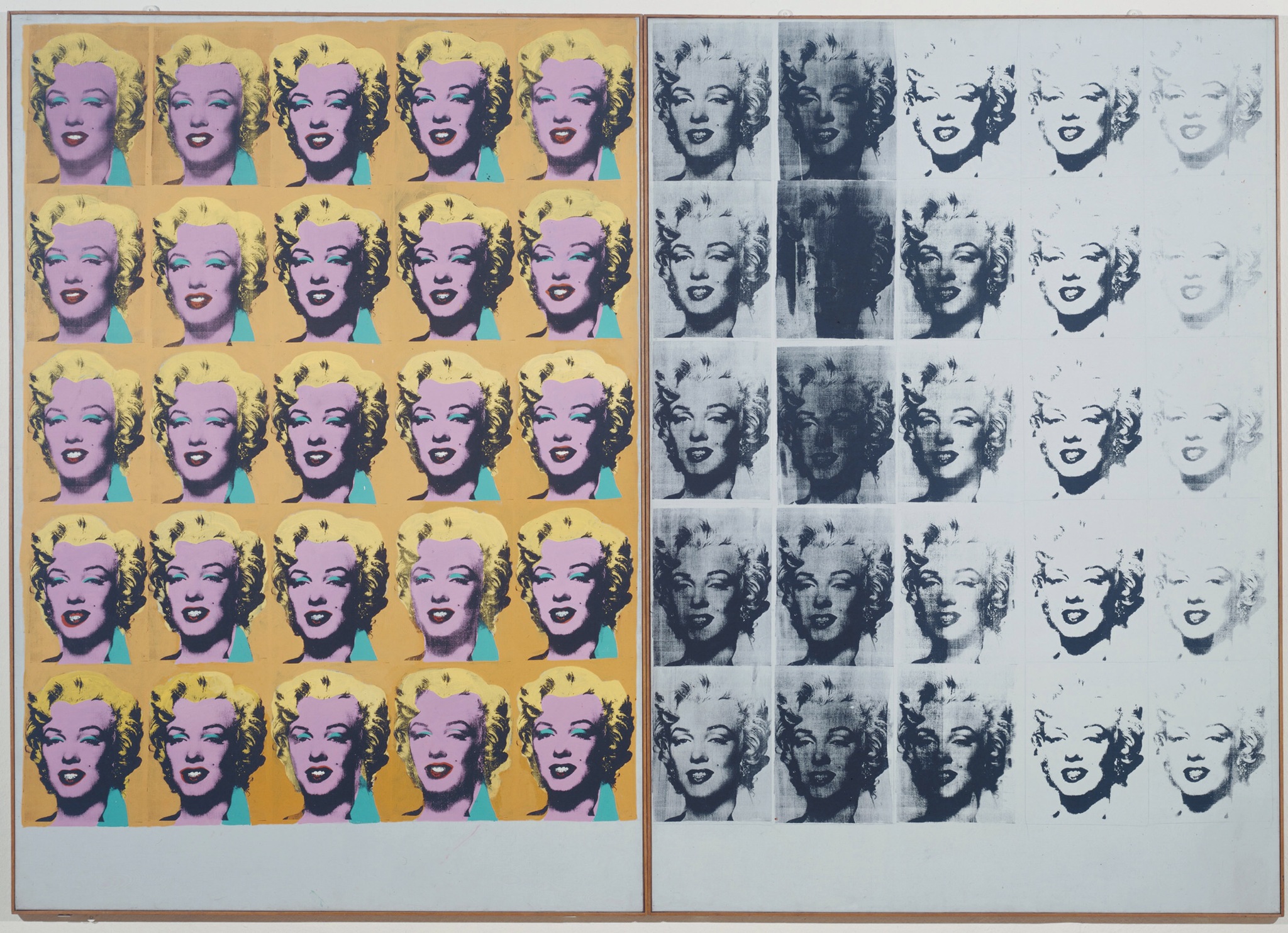 Andy Warhol Marilyn Diptych 1962 support (each): 2054 x 1448 x 20 mm Acrylic paint on canvas © 2014 The Andy Warhol Foundation for the Visual Arts, Inc. / Artists Rights Society (ARS), New York and DACS, London
Exhibition highlights include the Marilyn Diptych, Dance Diagram and Do-it-Yourself paintings, and other loans from international collections and the ARTIST ROOMS collection. Also presented in collaboration with the Andy Warhol Museum in Pittsburgh will be a spectacular evocation of the Exploding Plastic Inevitable, Warhol's famous "total art" environment which provided the framework for performances by The Velvet Underground.
Both exhibitions examine Warhol's pivotal role in re-defining access to art and culture as we know it today. They will look at the working methods that he developed and the activities of the Factory, which often parodied the industrial culture of the mid-late 20th century.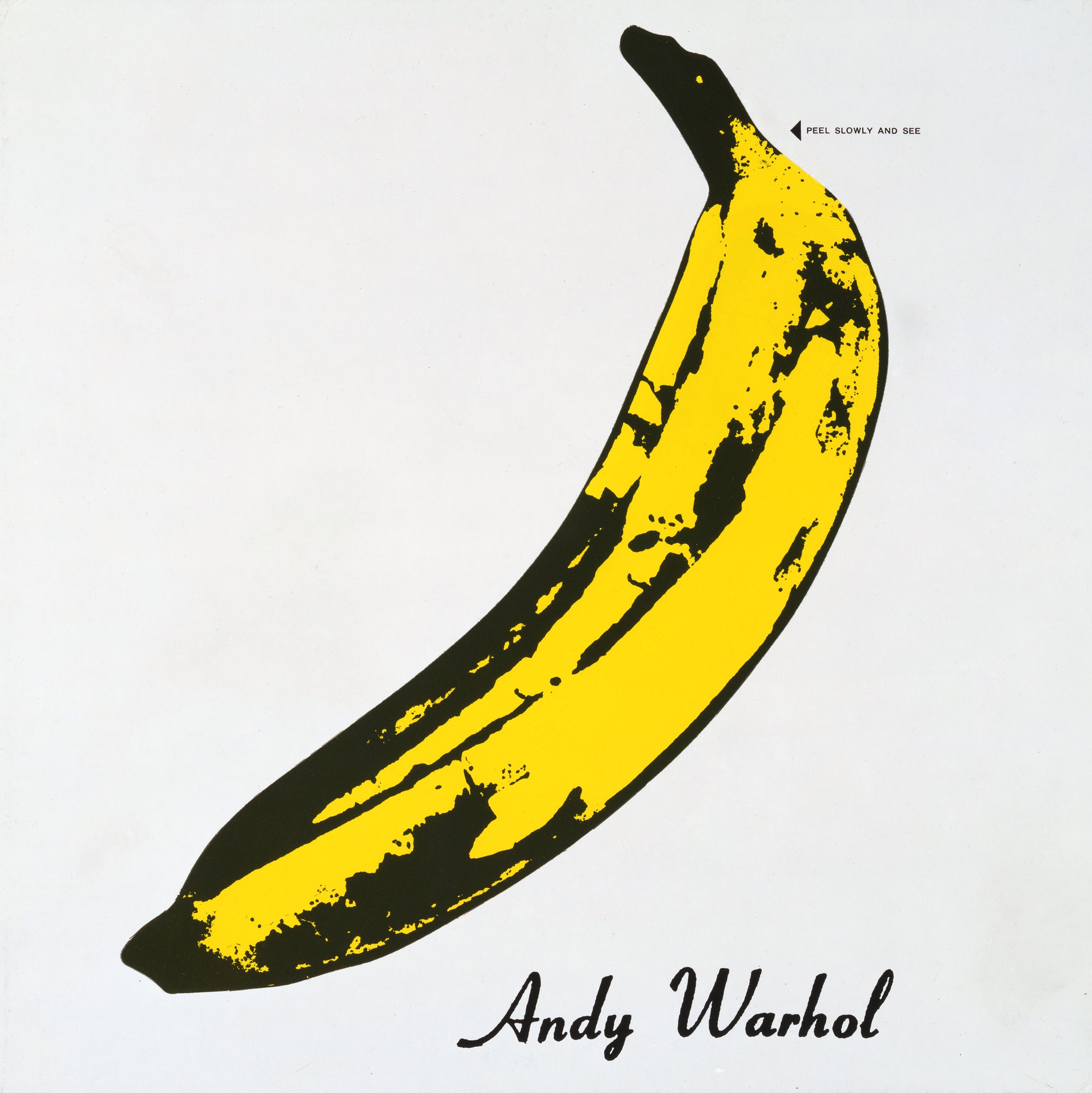 The Velvet Underground and Nico 1967 Album cover design by Andy Warhol Collection of The Andy Warhol Museum, Pittsburgh© 2014 The Andy Warhol Foundation for the Visual Arts, Inc. / Artists Rights Society (ARS), New York and DACS, London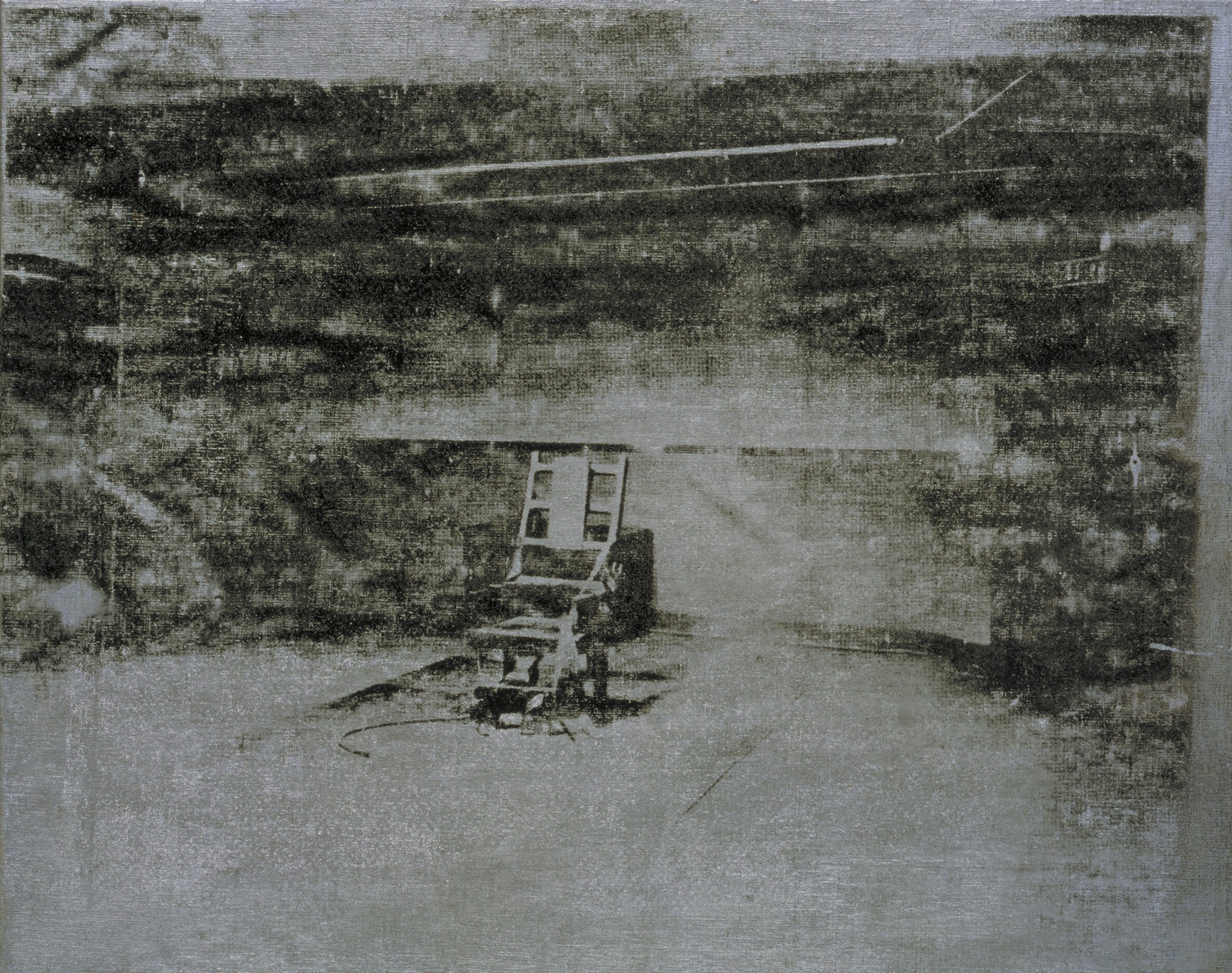 Andy Warhol Electric Chair 1964 support: 562 x 711 mm Screenprint and acrylic paint on canvas © 2014 The Andy Warhol Foundation for the Visual Arts, Inc. / Artists Rights Society (ARS), New York and DACS, London
Love is Enough Modern Art Oxford, 6th December 2014 – 8th March 2015
www.modernartoxford.org.uk
Transmitting Andy Warhol Tate Liverpool, 7th November 2014 – 8th February 2015 www.tate.org.uk
Categories
Tags