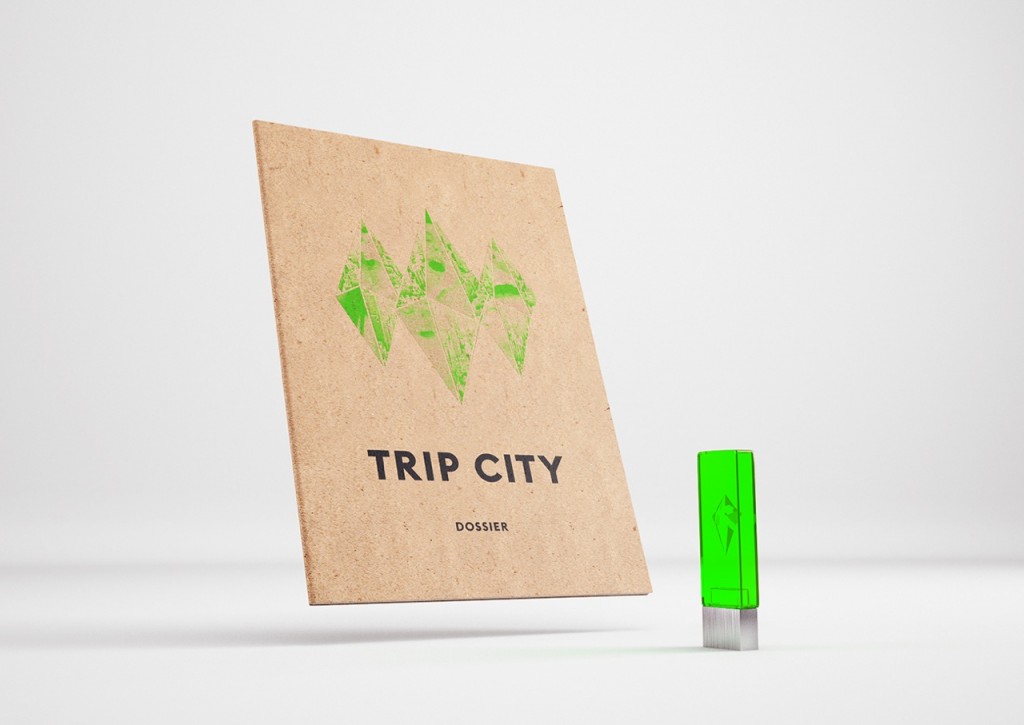 We have 10 copies of USB/ Hybrid Edition of TRIP CITY's 25th Anniversary Re-issue cult novel and soundtrack. The USB/ Hybrid Edition of TRIP CITY is a book/soundtrack on USB plus hand-printed 24 page Trip City Dossier (with Risographed cover by Ditto Press) containing collateral stories/liner notes written by Trevor Miller, Dave Dorrell, Sean McLusky, Jack Barron (NME/Guardian) and many others..
More Details: HERE
TO WIN LIKE OUR FACEBOOK PAGE : FACEBOOK.COM/FADARTNEWS
About TRIP CITY
In 1989, after I had been involved London clubs like The Wag, Limelight and early Acid-House parties like Hedonism, I wrote my disco-drug thriller called TRIP CITY. It was published the same year with a cassette tape of 5 original tracks by A GUY CALLED GERALD – recorded over a weekend, with myself and him in Moonraker Studios on the outskirts of Manchester….
It was actually quite amazing to see Gerald daisy-chain Roland 808s and 303s together, making the soundtrack to my book, like some mad genius – and without a shadow of a doubt, Trip City was the first British multi-media project to mix dramatic narrative with Electronic Dance Music. As you might imagine, in 1989 a book with a soundtrack was quite a revelation…. Paul Mathur, from The Evening Standard called TRIP CITY "an On The Road for the Acid-House Generation."
For the 25th Anniversary of it's original publication – I am teaming up with old and new friends to create a special 2014 Edition of Trip City. This will feature a revised version of the text. A new forward by Dave Dorrell – who made PUMP UP THE VOLUME as MARRS. A Dossier/Scrapbook of Liner Notes and stories around Trip City written by Jack Barron (NME/The Guardian), Paul Mathur (Evening Standard/Melody Maker) and Craig Ferguson (Record Mirror).
For the 2014 Soundtrack we are packaging the 5 original AGCG tracks (digitally remastered) on a special light-up USB drive, with an additional 7 new Trip City tracks by E-D-M artists from around the world. The newest. The hottest. Some heritage. But ALL fiercely cinematic.
It would've been easy just to do an e-book and scan the old cover – but myself and SEAN McLUSKY decided that if we were going to release this specialty edition on his 1-2-3-4 RECORDS label, we wanted it to look and feel like something serious and new. We have teamed-up with PledgeMusic and publishing powerhouse, DITTO PRESS, to create a fabulously designed and manufactured boxed set, paperback and hand-printed dossier. These items are beautifully bound and hand-finished like Art-Books you might buy in the V&A or MOMA in New York.
To make this even more special, we've teamed up with the guys over at WeTransfer to be able to offer a free, instant AutoKratz Trip City download. WeTransfer has made it its mission to bring creative leaders together on its site to showcase the best talent out there – from established artists to the world's best young musicians – and we're excited to be part of this. To download the AutoKratz track, head to http://bit.ly/1mGtGi4
It would be great if you can help us with this process and our journey by either telling your friends about it or actually pledging to buy one of our editions….
Trevor Miller
Los Angeles, July 2014
JOIN IN : HERE
Terms + Conditions
1. Offer available until Friday September 5th.
2. Offer not transferable and cannot be used in conjunction with any other offer.
3. There is no cash alternative.
4. Offer is subject to the promotional partner's own terms and conditions
5. Offer only available online through FADwebsite
6. A FAD promotion.
Categories
Tags