WEEK:  5th – 10th August
There are loads of art events such as private views, artists talks, and screenings happening around London, and often it is impossible to choose where to go and what to see. To help you with the choice Jenny Judova from Art Map London will be advising on what events seem worth attending during the week.
TUESDAY 5 AUGUST
www.flowersgallery.com 21 Cork Street LONDON W1S 3LZ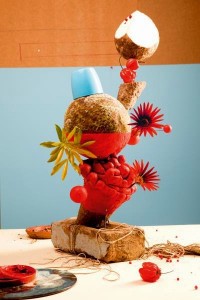 Flowers Gallery, 6-8pm private view Scottish Figuration group show www.flowersgallery.com 21 Cork Street London W1S 3LZ
2014 marks the 'Year of the Homecoming' in Scotland, a year-long programme of events celebrating the country's food, drink, natural resources, ancestral heritage and culture. As the world looks to Scotland for major sporting events, including the XXth Commonwealth Games in July and the 40th Ryder Cup at Gleneagles in September, the country's commitment to art and creativity will also come under the spotlight. Scotland's public museums are showcasing major exhibitions celebrating native artists, such as GENERATION: 25 years of Contemporary Art in Scotland at the Scottish National Gallery of Modern Art.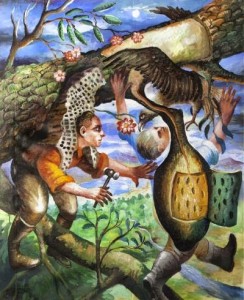 WEDNESDAY 6 AUGUST
The Showroom, 6:30-8:30pm The Showroom Reading Group
http://www.theshowroom.org/
63 Penfold Street, London, NW8 8PQ
Please join us as we read texts selected by Christian Nyampeta in relation to his Communal Knowledge project 'How to Live Together'. The Showroom Reading Group is an informal reading group, who meet and discuss theory and short texts that underpin TheShowroom's exhibition programme. All are welcome – for further information or to let us know you would like to attend please contact info@theshowroom.org
THURSDAY 7 AUGUST
Dung Beetle, 6-9pm book relaunch 'We Go to the Gallery' by Miriam Elia
http://miriamelia.co.uk/
3J classroom, Soho Parish Primary School, 23 Great Windmill Street, London, W1D 7LF
We Go to the Gallery is arguably the most exciting at project of this year. The book shows Mummy and her two kids go to a gallery, where mummy explains contemporary art to her kids. The book was greeted with enthusiasm by everyone frustrated by contemporary art (which is almost anyone who has ever seen contemporary art), the publishing industry was less enthusiastic and Penguin/Ladybird sued the book for copyright infringements.
This event relaunches the book and also introduces the new publishing house – Dung Beetle, that aims to
1)help children to that there is nothing to understand, 2) ensure the child's own opinions match those of the arts elite, 3)prepare the young people for a lifetime of crippling uncertainty.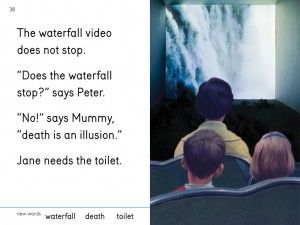 FRIDAY 8 AUGUST
Jerwood Space, 6:45-8:15pm Jerwood Makers Open: Glassblowing Demonstration and Discussion with Shelley James and Louis Thomp jerwoodvisualarts.org 171 Union Street City of London SE1 0LN
Join Shelley James, Jerwood Makers Open 2014 artist, andLouis Thompson, Jerwood Makers Open 2012 artist, for a glassblowing demonstration and discussion. For this event, we will meet at Jerwood Space at 6.45pm. There will be a brief opportunity to see the Jerwood Makers Open 2014 exhibition before being led by a member of staff on a short walk to the London Glassblowing Studio in Bermondsey where the demonstration will take place.
SATURDAY 9 AUGUST
Serpentine Gallery, 3pm Saturday Walk with Maria Lisogorskaya and Fran Edgerly: Serpentine Offering www.serpentinegalleries.org Kensington Gardens, London W2 3XA
A series of walks in and around the Serpentine Pavilion explores themes related to its design through conversation and performative interventions.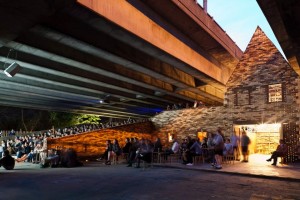 SUNDAY 10 AUGUST
Zabludowicz Colletion, 3-5pm Bleisure Island: A Copy-Paste Screenplay by Rachel Pimm
zabludowiczcollection.com 176 Prince of Wales Rd London NW5 3PT
As part of her current Invites exhibition, Rachel Pimm will live-stream an audio recording of her text work, Bleisure Island: A Copy-Paste Screenplay. The play focuses on a group of people assembled in a hybrid business and leisure environment off the coast of China, where copycat architectures are rife, to establish a new community based on streamlined co-working and office design, eating wholefoods and engaging in simulated relaxation.
Categories
Tags