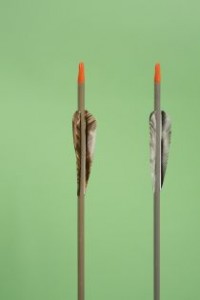 171 Union Street City of London SE1 0LN, United Kingdom
Jerwood Makers Open 2013 is a unique commissioning opportunity which recognises rising stars in the world of applied arts. The completed commissions will be presented for the first time in an exhibition at Jerwood Space, London from 10 July to 25 August 2013, before touring the UK.
As part of Jerwood Makers Open 2013, commissions of £7,500 were awarded to conceptual maker Maisie Broadhead, jeweller Linda Brothwell, ceramicist Adam Buick, paper artist Nahoko Kojima and textile artist Roanna Wells, affording them a unique opportunity to freely develop new ideas central to their individual practice. With processes spanning embroidery and paper cutting to photography and film installation, the selected artists each employ high quality craftsmanship to explore and challenge traditional thinking in applied arts.
These five artists were selected for Jerwood Makers Open by an independent panel comprising internationally acclaimed designer Edward Barber, Director of Stanley Picker Gallery David Falkner, and artist and editor Bonnie Kemske.
About the Artists
Maisie Broadhead
Since graduating from her Masters in Jewellery at the Royal College of Art in 2009, Maisie Broadhead has exhibited widely throughout the UK to critical acclaim, most recently in Seduced by Art: Photography Past and Present at the National Gallery.
Drawing inspiration from Old Masters, Maisie adds a contemporary twist to her photographs with her intelligent rethinking of props, characters, clothing and environment to inject wit and humour into classic portraits. For Jerwood Makers Open, Maisie will present a series of re-workings of Renaissance painter Paolo Veronese's series Allegory of Love (1575), drawing on her own personal experience and the use of contemporary objects to interpret these four different facets: Scorn; Unfaithfulness; Respect and Happy Union. Central to each of these tableaux will be one of four three-dimensional props, handmade from wood, glass, plastic and metal. Each choice of material and its manifestation will not only be key to the narrative but also embed an additional layer of symbolism within the final work. www.maisiebroadhead.com
Linda Brothwell
Working across jewellery, design and installation, Royal College of Art graduate Linda Brothwell's practice explores traditional craft processes and techniques which are becoming more rare in practice. Reflecting upon local materials and regional heritage, Linda's new body of work for Jerwood Makers Open will focus on an intervention of care carried out at the Portland Works in Sheffield. Creating a series of handmade tools including hammers, chisels and shims, Linda will document the use of this kit to restore areas of this heritage-rich site, known for being Sheffield's first purpose built cutlery works. www.lindabrothwell.com
Adam Buick
Traditionally known for his handcrafted Korean Moon Jars, Adam Buick will tread new ground by combining ceramic sculpture with explorations in film, to produce an evocative body of work for Jerwood Makers Open. Producing a series of hand-thrown porcelain bells Adam will play with location and context, displaying the objects in a variety of natural architectural spaces, including hidden sea caves found in his native Pembrokeshire. Documenting the process on film, Adam will draw the eye of the viewer to striking environments which may often go unnoticed. In his final installation, the ceramic bells will be displayed alongside video and photography. http://adambuick.com
Nahoko Kojima
Pushing boundaries within sculpture, Nahoko Kojima has become renowned for spearheading kiri-e, the art of Japanese paper-cutting, within Europe. Her considered technique fuses narrative and emotion within one continuous cut line to produce innovative forms which astound with their delicacy.
Following on from her 2012 piece The Cloud Leopard, for Jerwood Makers Open Nahoko will create an intricate paper sculpture of a swimming polar bear. Cut by hand and created to scale, the finished sculpture will be suspended from a height and lit to play with shadow and shape. Almost double the size of its precursor, Byaku will be over 2.5m in length, created entirely from a single sheet of Japanese washi paper. www.solokojima.com
Roanna Wells
Blurring boundaries between textile art and contemporary drawing, Roanna Wells explores the use of traditional hand stitch techniques to conceptualise mark-making. Working on stretches of sheer silk and wool, Roanna's work for Jerwood Makers Open will explore spontaneous pattern and depict abstracted representations of crowd formations as viewed from above. Taking the Kumbh Mela celebrations in India as her starting point, Roanna commissioned her own series of aerial photography for the event and will draw influence from these resulting images to create a large-scale embroidery piece measuring 3m x 1.5m. www.roannawells.co.uk
Categories
Tags