WEEK: 23rd June – 29th June
There are loads of art events such as private views, artists talks, and screenings happening around London, and often it is impossible to choose where to go and what to see. To help you with the choice Jenny Judova from Art Map London will be advising on what events seem worth attending during the week.
MONDAY 23 JUNE
Standpoint Gallery, 11:30-5:20pm symposium 'Mapping Art practice in the UK' 
45 Coronet Street, London N1 6HD
Event Schedule
11.30am Standpoint Gallery open studios
12pm Screening of Glossolalia by Tom Varley and tour through Standpoint's studios
1pm Lunch at Standpoint
2pm – 5.20pm Symposium at Shoreditch Town Hall
How to work as an artist in the UK?
Questions our panels will address:
London versus the UK artworld: how do we differ, compete and interact?
ART-DIY: What do artist-led / artist-focused organisations and initiatives achieve?
NETWORK WORTH: How artists can benefit / be restricted by their work with institutions
http://mappingartpracticeuk.wordpress.com/


TUESDAY 24 JUNE
Work Gallery, 6:30-8pm Building London: A Roundtable
10A Acton Street, London WC1X 9NG
A roundtable between Eric Parry of Eric Parry Architects, Mike Stiff of Stiff + Trevillion Architects, and David Walker of David Walker Architects. The panel will discuss their considerable combined experience of high profile commercial projects in London.
RSVP to press@workgallery.co.uk
http://workgallery.co.uk/WORK_2012-06-12/WORK_AfterWORK.html


WEDNESDAY 25 JUNE
Pace Gallery, 6-8pm private view Prabhavathi Meppayil
6-10 Lexington St, London W1F 0LB
Abstract work that take inspiration from traditional craft and that value minimalist form, colours and shape.
http://www.pacegallery.com/london/exhibitions/12674/nine-seventeen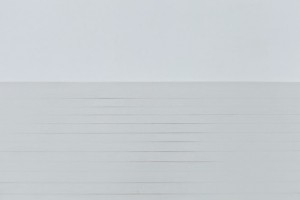 Floating Cinema, 7pm screening and talk CINE IS DEAD, LONG LIVE CINE 'The Way of the Dodo'
Outside Lea Rowing Club, Spring Hill, Clapton, E5 9BL
Local hero Umit Mesut of Clapton's Umit and Son film emporium, piled high with Super 8 and Super 16 reels, quests tirelessly to stop celluloid film from becoming extinct. Joined by Umit himself, Liam Saint-Pierre will introduce his short documentary 'The Way of the Dodo' which tells Umit's story against the backdrop of the digital age. Price £5/£3.
http://www.floatingcinema.info/events/2014/cine-is-dead_long-live-cine


THURSDAY 26 JUNE
Austin Forum, 6-9pm private view 'The Astonishing' Jane Bustin and Lina Lapelyte
Austin Forum, 55 Fulham Palace Road, London W6 8AU
The Astonishing by Jane Bustin is a series of paintings developed into modernist female icons, a balance of material, colour and structure. There is something strong and resolved in their form, but hints and sides of shadow and fragility in their effect.
The recent series of works 'Tabitha' and 'St Christina the Astonishing' take their reference from 14th century frescoes, iconography and the stories behind the making of female Saints. Whilst the final painting resembles a formalist abstract construct, the choice of colour, paint and material used, directly reflects the psychological concept of the subject.
http://www.janebustin.com/exhibitions.html


FRIDAY 27 JUNE
The Horse Hospital, 6-9pm private view Nick Abrahams 'Lions & Tigers & Bears'
Colonnade, Bloomsbury, London, WC1N 1JD
Nick Abrahams has exhibited internationally, noticeably with his 2 feature length collaborations with Jeremy Deller ('Our Hobby is Depeche Mode' and 'The Bruce Lacey Experience'). Last year Nick made 'Ekki Mukk', a short film which forms part of 'Lions and Tigers and Bears'.
The title 'Lions and Tigers and Bears' refers to the fear of the forest that Dorothy feels in 'the Wizard of Oz', as well as a way our imagination plays an active part in our relationship to nature.
http://www.thehorsehospital.com/now/nick-abrahams-lions-tigers-bears/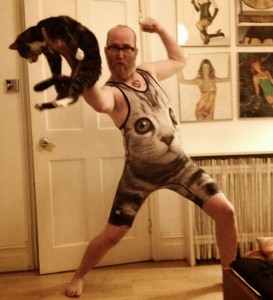 Serpentine Gallery, 8pm public talk Smiljan Radic in conversation with Julia Peyton-Jones and Hans Ulrich Obrist; Justin McGuirk
Kensington Gardens, London W2 3XA
Smiljan Radic discusses the concepts behind his design for the 2014 Serpentine Pavilion with Julia Peyton-Jones and Hans Ulrich Obrist. This conversation will be followed by a talk by writer and curator Justin McGuirk, who will present the research that informed his new publication,Radical Cities: Across Latin America in Search of a New Architecture(Verso Books, June 2014), hailed by Richard Sennett as "provocative and beautifully crafted". Part of London Festival of Architecture.
Booking essential £7/£6 via 
Ticketweb
 or the Serpentine
SUNDAY 29 JUNE
Serpentine Gallery, 1pm Serpentine Cinema curated by Marina Abramovic: MOVEMENT/LOVE
Gate Picturehouse, 87 Notting Hill Gate, W11 3JZ
Tickets available soon via Picturehouse Cinemas
The first of a series of screenings and conversations curated by Marina Abramovic on the occasion of her exhibition at the Serpentine Gallery.
Categories
Tags