"Sharjah is a very special place that calls you back again and again" – Eungie Joo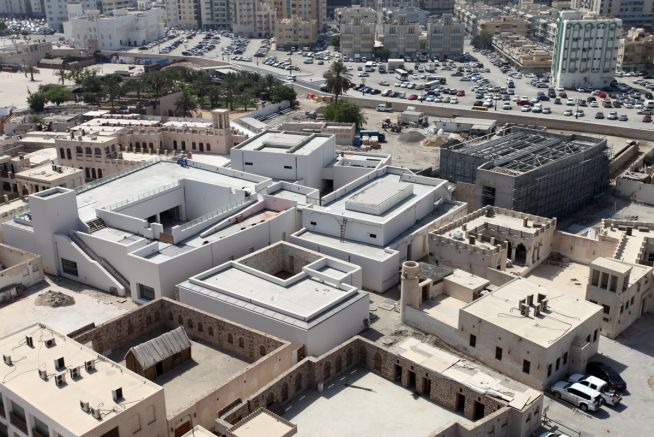 This week, Sharjah Art Foundation announced details for Sharjah Biennial 12 (SB12). Themed 'The past, the present, the possible' the curatorial team is headed up by Eungie Joo, formerly Director of Art and Cultural Programs at Instituto Inhotim in Brumadinho, Brasil, and Director and Curator of Education and Public Programs at the New Museum of Contemporary Art in New York.
According to SAF, the theme "began to take shape in a private conversation between artist Danh Vo and curator Eungie Joo in early 2013" and will call more than 50 artists from 25 countries to respond with explorations of "the relevance of contemporary art and the potential of artistic positions to imagine something beyond current states of social and political confinement."
The event will run from March 5th – June 5th 2015 and will be held in recently inaugurated SAF art spaces, a cluster of courtyard buildings, many of which were formerly Emirati family homes, preserved and restored over the past 50 years. The new SAF spaces re-introduce lost historic details, such as rooftops with social and communal functions connected to one another by bridges. Sharjah Art Foundation is open year round, with an impressive and comprehensive calendar of exhibitions and events.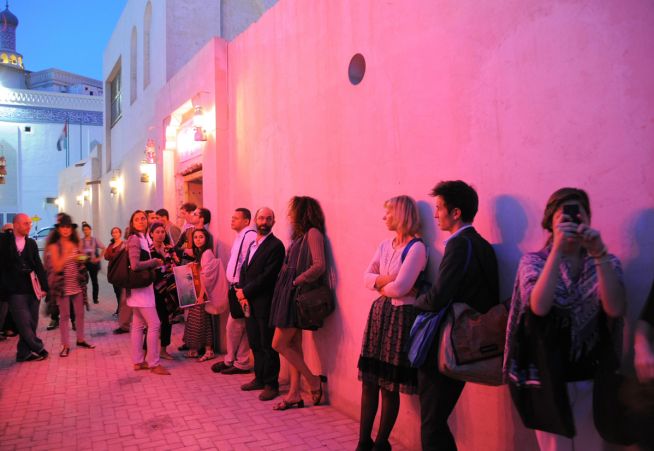 March Meeting, Photo by Plamen Galabov
Neil van der Linden, of the invaluable Gulf Art Guide, provides a brief history of the Biennial: The two-month Sharjah Biennial was established in 1993. For years, it was the Arab world's largest art fair. It also predates most of the Gulf region's other art fairs and high-profile museum projects. Originally, it was modeled on a classic biennial format with artists chosen to officially represent each participating country. In 2003, with the appointment of Sheikha Hoor Al Qasimi as co-curator (then with artist and curator Peter Lewis), the Sharjah Biennial shifted to a proactive approach in curating, based on artistic quality in relation to certain themes relevant for the region, with a wider international perspective. The Biennial switched to actively engage in hosting and promoting contemporary arts, and became the foremost contemporary art event in the Gulf States for a few years. In size, Art Dubai has taken over, but while Art Dubai in principle is commercial and the Biennial is not, the sense of patience and dedication to the artists at the Biennial, along with the yearly Sharjah March Meeting, make the Sharjah Biennial still have a distinctive role by itself.
by Rachel Bennett
Categories
Tags