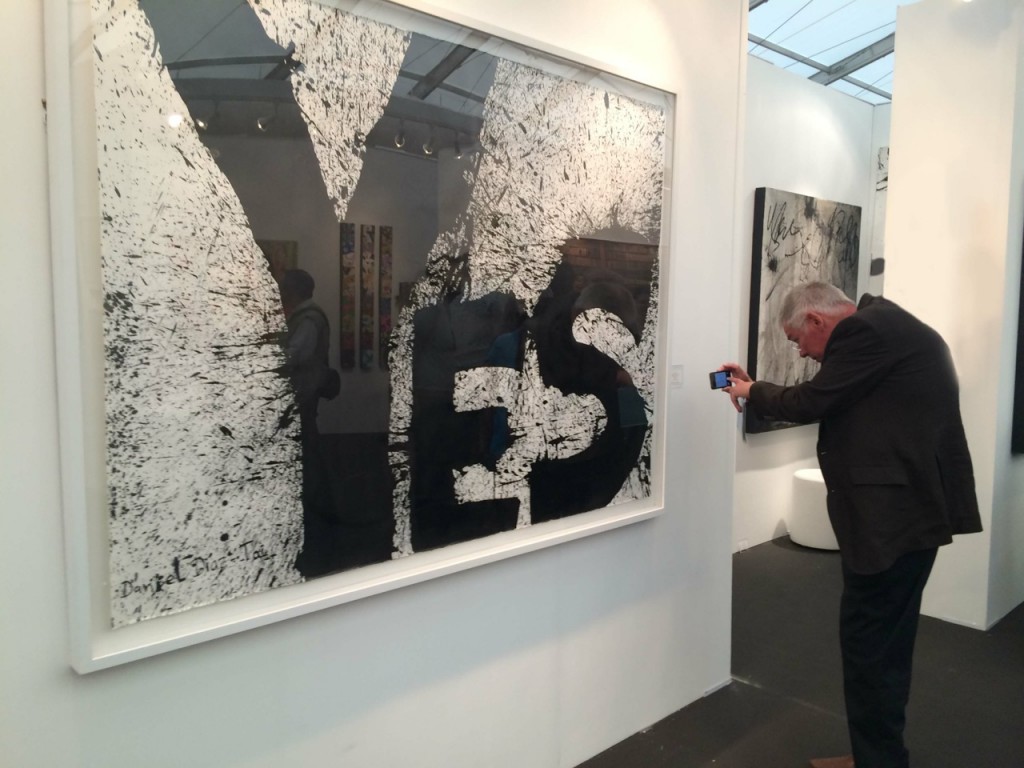 Piece by Daniel Diaz-Tai at Cancio Contemporary
I counted 114 galleries exhibiting this year at the Affordable Art Fair in Hampstead last night. Each showing in the region of 20-50 pictures. It doesn't take a mathematic genius to realise that the probability of you finding at least one piece of work you would like to buy with those odds are quite high.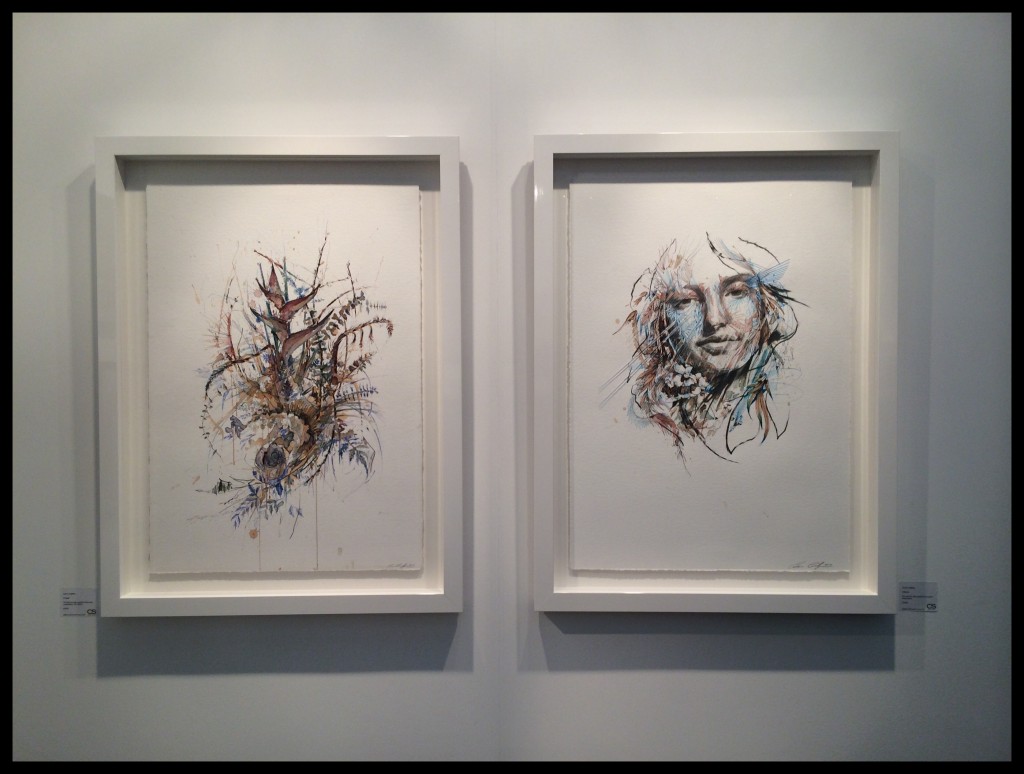 Carne Griffiths – Coats and Scarry
Bumped into the super deluxe Carne Griffiths , showing 2 pieces with Coates and Scarry Gallery. Carne uses Tea and Ink to create exquisite drawings with mesmerising beauty. I'm hoping that the Gallery have more to replace these two, I am sure they will be snapped up.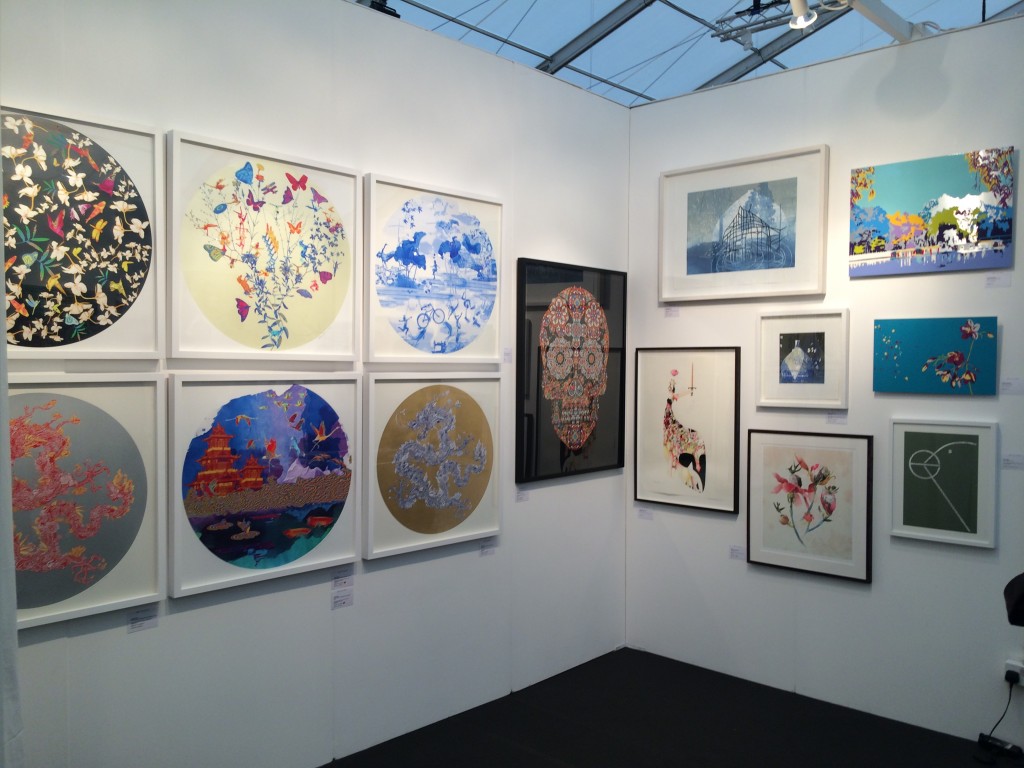 Eyestorm Stand
My imaginary 'Best Stand' award would have to go to Eyestorm. I was drawn in by the bright, circular prints of Jacky Tsai who is best known for the iconic floral skull image made for the late British designer Alexander McQueen. The work currently showing at Eyestorm is influenced by the cultural differences he experiences, having moved from China to London.
Scream Editions was inundated with people all night and definitely up there in the top 5 . She is no Pandamonia but Miss Ballooniverse even popped up for a bit of fun, creating balloon hats for people that were prepared to wait.
Take a walk on the Heath this weekend and then pop in to see for yourself, the Fair is open all weekend. Closes on the 15th June
Words Toni Gallagher
Categories
Tags