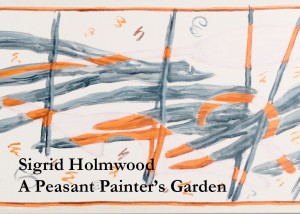 http://www.ascstudios.co.uk/event/sigrid-holmwood-a-peasant-painters-garden/
Erlang House, 128 Blackfriars Road, London, SE1 8EQ, UK
A Show combining rare peasant paintings from Hallands Art Museum in Sweden with Sigrid Holmwoods contemporary paintings made with hand made paints. A planted wild meadow will provide raw materials for pigment makings performance / workshops, dates to be announced in July when they flower.
Three limited edition woodcuts have been made by Sigrid Holmwood especially for the exhibition.
Categories
Tags