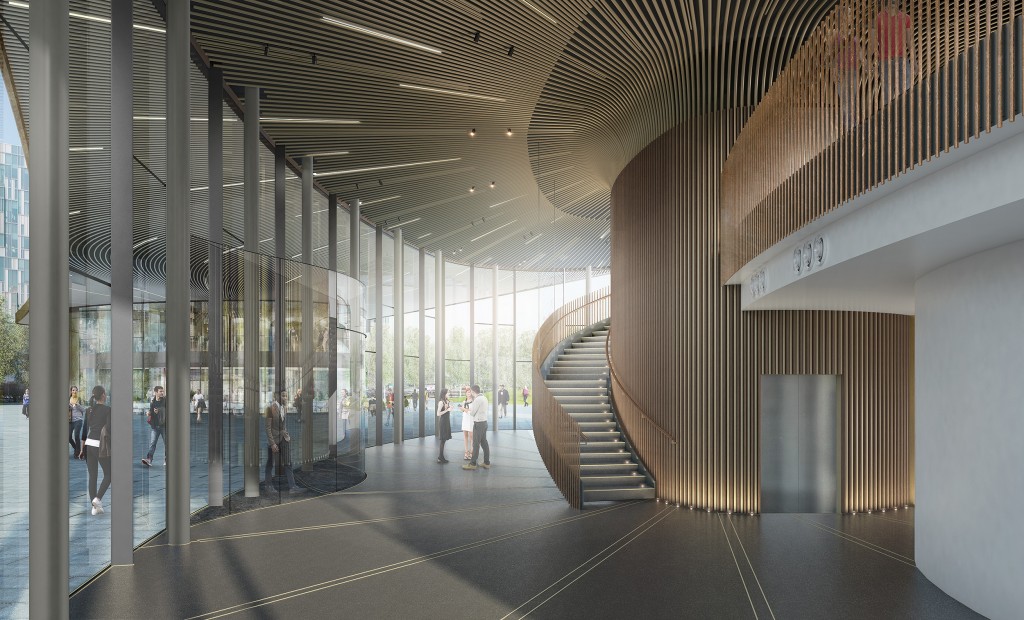 NOW Gallery, a new public space for contemporary art and design, is to launch in the Greenwich Peninsula on 17th September 2014. Designed by architects Marks Barfield, the gallery is a permanent, free public space, and will programme a revolving series of unique three-month commissions from established and emerging artists, designers and creatives.
Coinciding with the London Design Festival, the first NOW Commission celebrates design and has been awarded to Simon Heijdens, chosen from a shortlist of Ab Rogers, NL Atelier, and Studio Roso. Heijdens will present Shade & Phare, an immersive installation and site-specific commission in two parts from 17th September to 19th December 2014.
The first, Shade sees Heijdens covering the gallery's 7-metre tall windows in an intelligent skin that reacts to the changes in the wind outside by 'shading' the inside of the building, a process that is inverted at night to create a 'lighthouse', echoing the nearby Trinity Buoy and becoming a local beacon; the second, Phare, comprises a group of hand-blown glass vessels containing water in which a series of 3D light patterns and shapes emerge.
Conceived as part of the on-going regeneration of the area, which includes landscaping by Tom Dixon and public art commissions by Futurecity, NOW Gallery sits within a building designed by Marks Barfield moments from the O2 and North Greenwich station. The gallery is a 7m tall, glass-fronted public space, connected by an aluminium-clad canopy to a specially-purposed café, restaurant and champagne bar next door. With dance, film, walks, and talks, NOW Gallery will form a hub for the large number of cultural events set to transform the area.
Jemima Burrill, NOW Gallery curator, said:
"Our aim is to have installations not yet dreamed of with an expandable theme. The space is a unique canvas for artists, sculptors, fashion designers, graphic artists and creatives to conjure up exhibits that are playful, inspiring and that bring alive our unconventional gallery space. Thinking out of the box and filling the space in an alternative way is what we are looking for in future commissions."
About Mark Westall