On 30th November 2022, NOW gallery will open RIBBONS, a new fashion commission by award-winning fashion designer and artist Matty Bovan, which will see the gallery space invaded by a monumental, ceiling height hand knitted jumper that invites visitors to enter the multicoloured tent like structure.
Inside the jumper, guests can relax on handmade tufted rugs while watching the experimental film RIBBONS made by the artist that follows the making of the jumper structure. The film will combine progress shots with a narrative of a story acted out by real people and actors.
I am so excited to show the world another side of my world with "RIBBONS," a more intimate and special place. I'm ready to invite people into a multisensory world of epic scale. My grandma taught me to knit at age 11, and I have never looked back. Passing down skills and exciting people about craft is a central focus of my work. Ribbon is usually used as a trim or flourish in fashion and craft; here I am taking the idea of a small-scale, somewhat apologetic trim, and blowing it up with full brute force of energy and hardcore craft! There will also be a chance for people to get involved with interactive show elements, which illustrate the importance – and fun – of craft and making things yourself. It's our future.
The new commission invites the guests to re-examine their views on fashion, art, textiles and craft while encouraging them to dream and get lost in the weird and wonderful world of Matty Bovan. The multisensory experience of the exhibition is complimented by a special soundscape and scents of geranium and lavender which will help visitors to relax and find comfort inside the garment's embrace.
Visitors will also be able to purchase limited edition merchandise by Matty Bovan created especially for this exhibition ranging from garments to tote bags and a special RIBBONS book that features drawings and unseen content of the making of the jumper.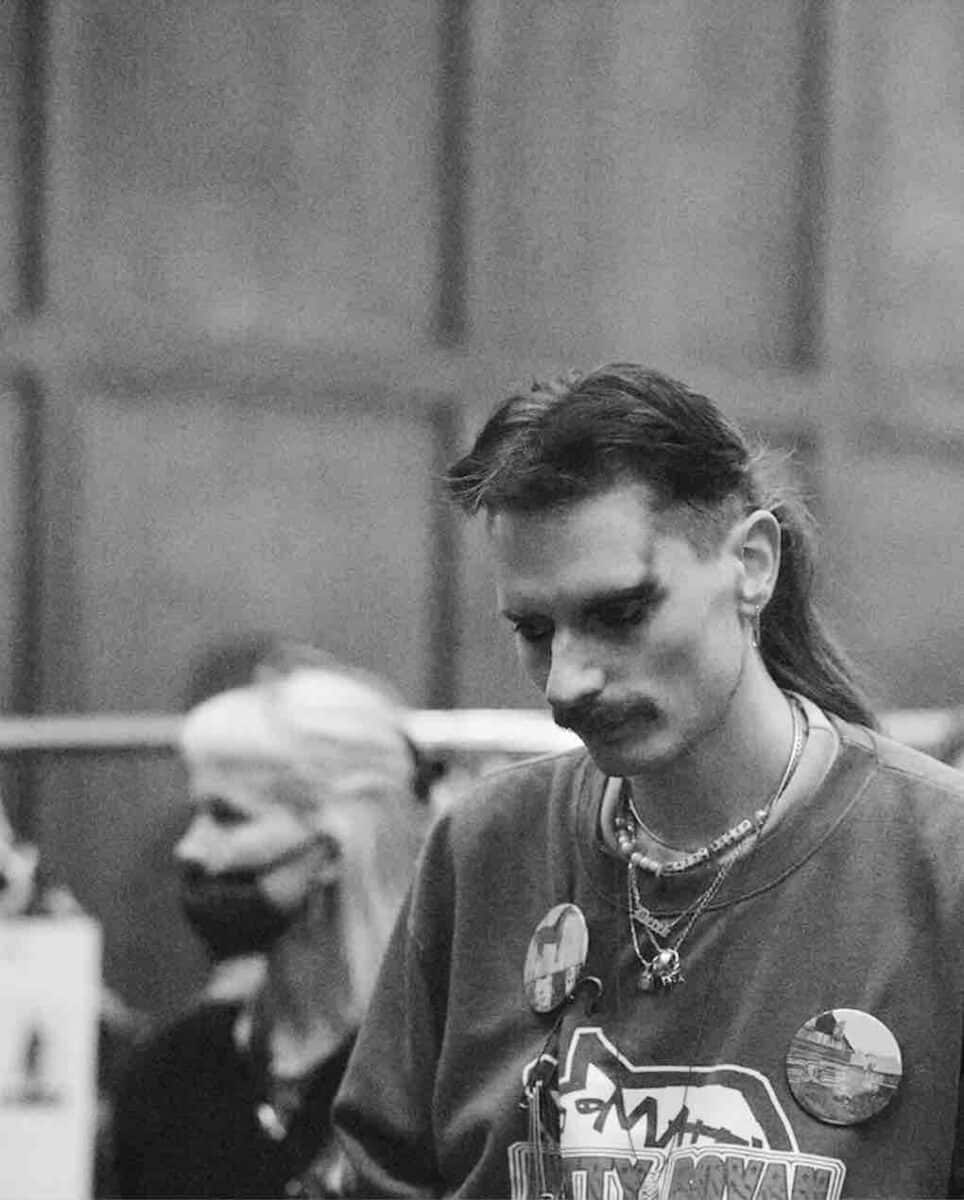 NOW Gallery Curator Jemima Burrill says: 
Sitting in bed watching the London Fashion Week presentation during Lockdown, Matty Bovan burnt a hole in my retina. The film he created was nothing like anything I had seen before. It struck a nerve and made fashion exciting again even at the bleakest hour.  He had to be the next NOW Fashion Commission, whatever he came up with would rupture our space and make us think about clothes, life and who we are – in a different way.
Matty Bovan, RIBBONS, 30th November 2022 – 5th March 2023 Private view – 29th November 2022 6:00pm-10:00pm nowgallery.co.uk  
Since 2014, NOW Gallery in Greenwich Peninsula has established itself as London's go-to destination for discovering new talent and showcasing cutting-edge installations by some of the most exciting names in art, design and fashion including Yinka Ilori, Manjit Thapp, Joy Yamusangie, Nicholas Daley, Mowalola, Phoebe English and Molly Goddard. 
About the artist
Bovan is the recipient of multiple prestigious awards including L'Oréal Professionnel Creative Award, closely followed by the LVMH Graduate Prize after which he went to work with Miu Miu and Marc Jacobs. He is also the recipient of the prestigious 2021 International Woolmark Prize, also scooping their Karl Lagerfeld Award for Innovation.
Bovan has worked with various brands, including: Veuve Clicquot, Coach NY, Miu Miu, M.A.C Cosmetics, Barbie and Swarovski, and his work is worn by a loyal fan base, including Erin O'Connor, Adesuwa Aghewi, Adwoa Aboah, Naomi Campbell, Björk, Rita Ora, Noomi Rapace, Lara Stone, Georgia May Jagger, Winnie Harlow, Daisy Lowe, Tilda Swinton and St Vincent.
Categories
Tags