Summer is nearly upon us and that means we get a chance to see degree shows by art students. The first one of the year for me was at Central Saint Martins over the bank holiday weekend. The sad truth about the competitive art industry in the UK, and London in particular, is that if only a few of the artists on show become successful professional artists, then this will be seen as a great result.
One surprise in the curation of this show was the lack of labelling – I know that minimal labelling seems to be fashionable at the moment but conceptual art without any explanation is likely to be ignored by most.  But on to my top picks of the show:
These paintings have the weight of oil, yet the washed out feel of watercolour. The ambiguity in providing no facial details of the subject further adds to their draw. One of the works had already sold when I saw them, clearly someone else was also impressed by these subtle scenes.
Alexandra Lang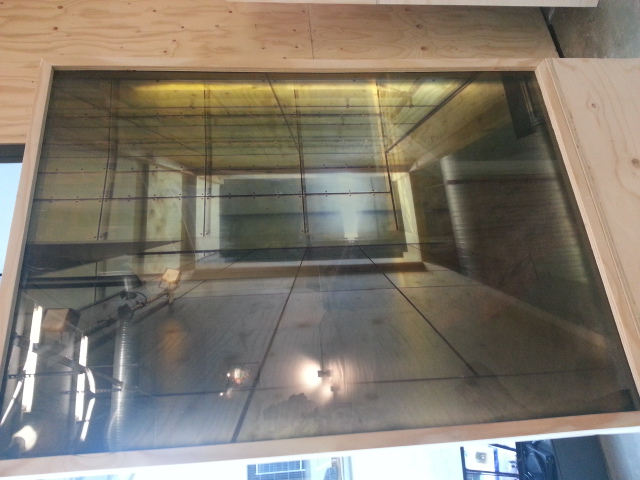 These multi-layered photographs of overlapping images have greater depth to them when seen up close. It's an intelligent mix of architecture and photography, and these are the results of the careful intermingling of the two genres.
Yasmeen Sabri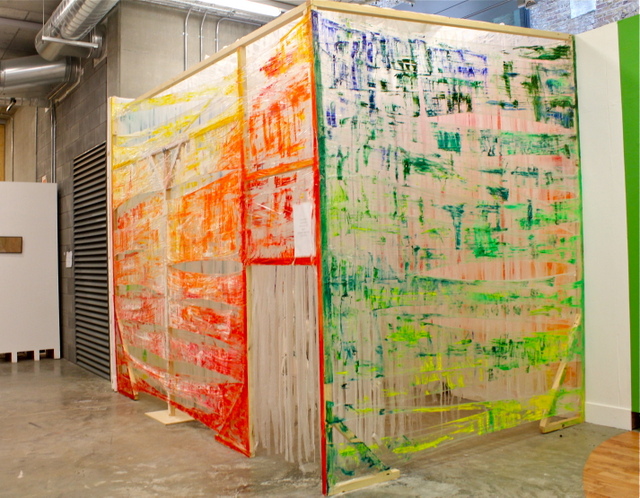 This colourful structure requires you to duck to enter it and then strips of bubble wrap sense any static electricity and are drawn to you as you explore the sculptures within. It's an immersive sensory experience and much in the vain of Martin Creed, it's fun.
Ellen Rose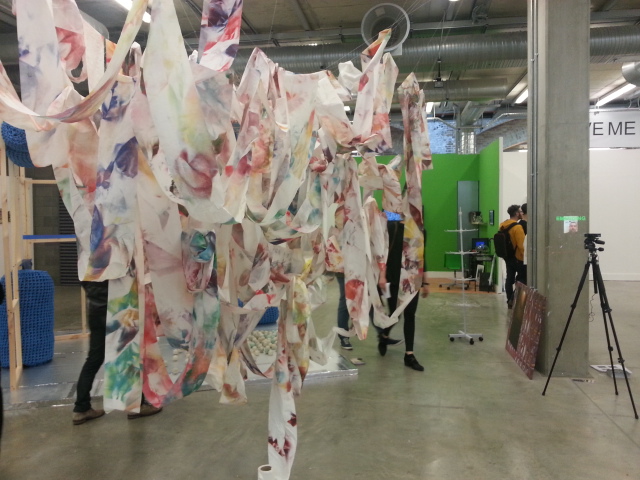 Some of my favourite abstract paintings are where bold colours want to leap off the canvas, and Ellen Rose has literally achieved this my creating an abstract work with a length of kitchen roll and a series of bright colours. It's eye-catching and offers a welcome depth to abstraction.
Strangely enough of all my picks this is the set of works that least impressed me, but it's also the artist I think has the most potential. The grand scale works on paper and the innovative use of clothes pegs and sculpture provide plenty of food for thought.  If the etchings and the sculpture mediums were to combine then it may result in some impressive works.
Words Tabish Khan
MA Fine Art at Central St Martins determines and challenges the boundaries of art while locating theory at the centre of practice. In a dynamic learning culture that celebrates diverse backgrounds and ambitions, you'll develop a critical art practice that will shape your career as an international artist.
Categories
Tags