The Cup, 2013
Foam, urethane, wood and spray paint
233.7 x 293.4 x 223.5 cm / 92 x 115 1/2 x 88 in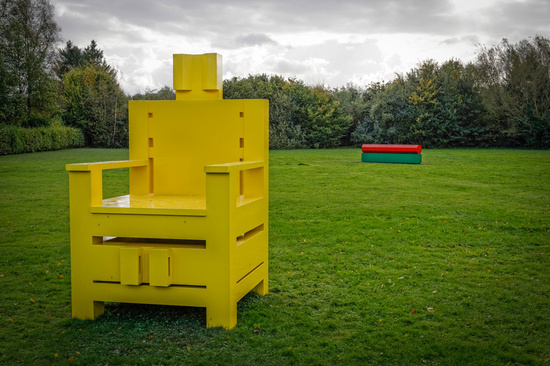 width="550″ height="366″ class="alignnone size-full wp-image-210362″/>
Big Yellow Mama, 2013
Powder coated aluminum
243.8 x 142.2 x 152.4 cm / 96 x 56 x 60 in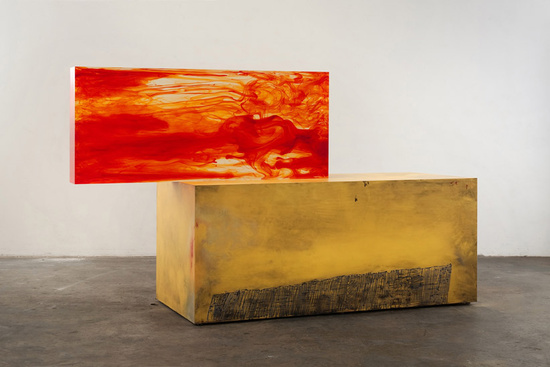 ACTS/SOME RISE SOME REST, 2014
Clear urethane block, dye, wood, and formica
167 x 284.5 x 89.5 cm / 65 3/4 x 112 x 35 1/4 in
Urethane Block: 76.2 x 182.9 x 17.8 cm/30 x 72 x 7 in
Pedestal: 88.9 x 213.4 x 88.9 cm/35 x 84 x 35 in


SP275 (1) SP275 (2), 2014
Spray paint on synthetic canvas
Two paintings, Dimension is per painting
254 x 365.8 x 5.1 cm / 100 x 144 x 2 in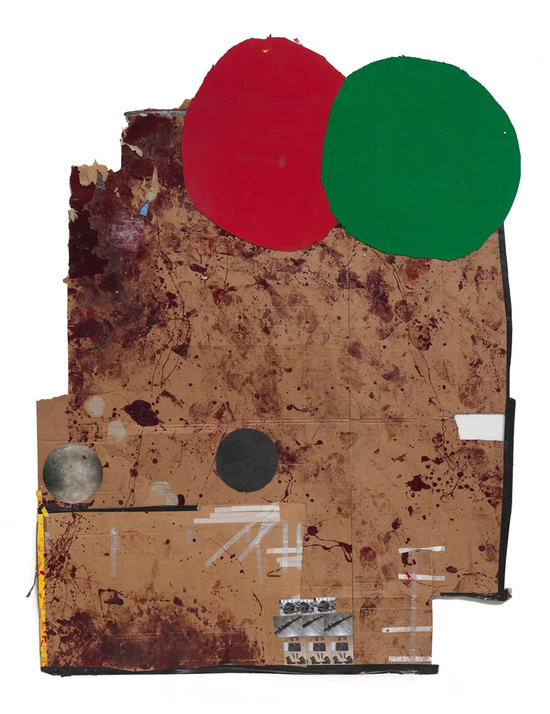 EXHM (4763), 2014
Collage and urethane on cardboard
307.3 x 238.8 cm / 121 x 94 in
323.2 x 260.4 x 7.6 cm / 127 1/4 x 102 1/2 x 3 in (framed)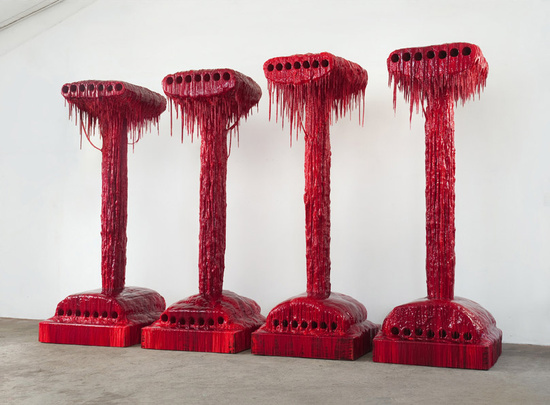 Pillars, 2014
PVC pipe, foam and urethane
Pillar 1: 327.7 x 123.2 x 124.5 cm / 129 x 48 1/2 x 49 in
Pillar 2: 337.8 x 125.7 x 121.9 cm / 133 x 49 1/2 x 48 in
Pillar 3: 341.6 x 121.9 x 121.9 cm / 134 1/2 x 48 x 48 in
Pillar 4: 340.4 x 123.2 x 121.9 cm / 134 x 48 1/2 x 48 in
NOW – 25th July 2014 Hauser & Wirth New York, 18th Street
GO SEE THIS SHOW NOW!
Possessed of a profound material sensibility, Sterling Ruby's art speaks in a language inspired by sub-cultural phenomena ranging from graffiti, urban gangs, and prison systems, to craft and the history of quilt-making. Ruby's work,which encompasses nearly every medium, voraciously cycles
through the autobiographical, the art historical, and the sociological, creating layers of
reciprocal influence that radiate outward. Ruby exploits tensions within aesthetic and societal systems, recreating and drawing our attention to repressive and liberated states.
'Sterling Ruby. SUNRISE SUNSET', an exhibition of new works by the Los Angeles based artist. Comprised of paintings, cardboard collages, fabric collages, tapestries, ceramics, a mobile, and sculptures in metal, urethane and fabric, the exhibition will be on view through 25th July at the gallery's downtown space at 511 West 18th Street in West Chelsea.
About the Artist
Sterling Ruby lives and works in Los Angeles. He has recently held major solo exhibitions at the Museum Dhondt-Dhaenens, Deurle, Belgium (2013); Fondazione Memmo, Rome, Italy (2013); and the exhibition 'Soft Work', which commenced at the Museo d'Arte Contemporanea, Rome, Italy (2013) and travelled to Bonniers Konsthall, Stockholm, Sweden (2013), FRAC Champagne- Ardenne, Reims, Frances (2012), Centre D'Art Contemporain, Geneva, Switzerland (2012). Major solo exhibitions also include 'Supermax 2008', Museum of Contemporary Art, Los Angeles CA (2008) and 'Chron', The Drawing Center, New York NY (2008). Running concurrently with his show at Hauser & Wirth, Ruby's work is also featured in a solo show at the Baltimore Museum of Art and in the Whitney Biennial 2014. His work will be featured in the Gwangju Bienniale, the Taipei Biennial, and the exhibition 'The Los Angeles Project', at the Ullens Center for Contemporary Art in Beijing.
Categories
Tags