The Other Art Fair is now a biannual fixture in the art calendar and it seems to be growing in reputation. One major strength is the fact that all participating artists are not represented by galleries so you can chat to them about their work and find an artist yet to be 'discovered'. The other advantage is it's not so big as to be overwhelming, unlike other fairs you won't go round and start to feel 'art fatigue' as you often do with the larger fairs.
This edition was possibly the strongest line-up yet, considering the selection panel keeps changing, it's impressive that the quality hasn't wavered over the last three editions and it seems to be getting better each time.
The major talking point was Tracey Emin selling her work for £50 at the fair. This divided people between those who thought she was stealing the thunder of the other artists present, and those who thought her megastar brand would bring in people who wouldn't otherwise attend.
When the private view kicked off at 5pm, the fair wasn't that busy but a queue had already formed for the Emin works. Speaking to the artists there, they weren't sure whether this presence was a positive or a negative so it'll be interesting to note whether her presence drew in people who then went on to buy other works – the real test as to whether this marketing tactic was effective.
But on to the artist's themselves, here are my top 5 picks for the fair: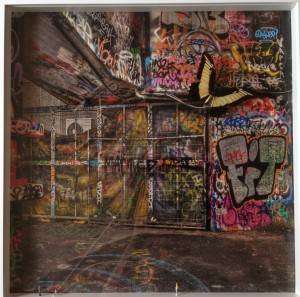 1. Roy's People & Megan Revell
Hard not to love Roy's miniature works, with humour and satire making them some of the most engaging works at the fair. He's also got an ongoing show at Curious Duke which has been a major success already.  Next door is Megan with her captivating triple layered photographs that have a cinematic quality to them. The two artists have combined to create some joint works where the juxtaposition of contrasting styles works well.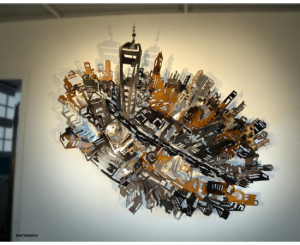 2. Frederic Daty
Some of the most expensive works at the fair but also some of the most impressive. These cityscapes made from steel and rusted metal literally leap off the walls and are both innovative and eye-catching.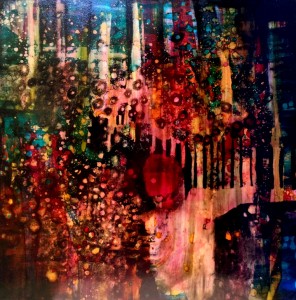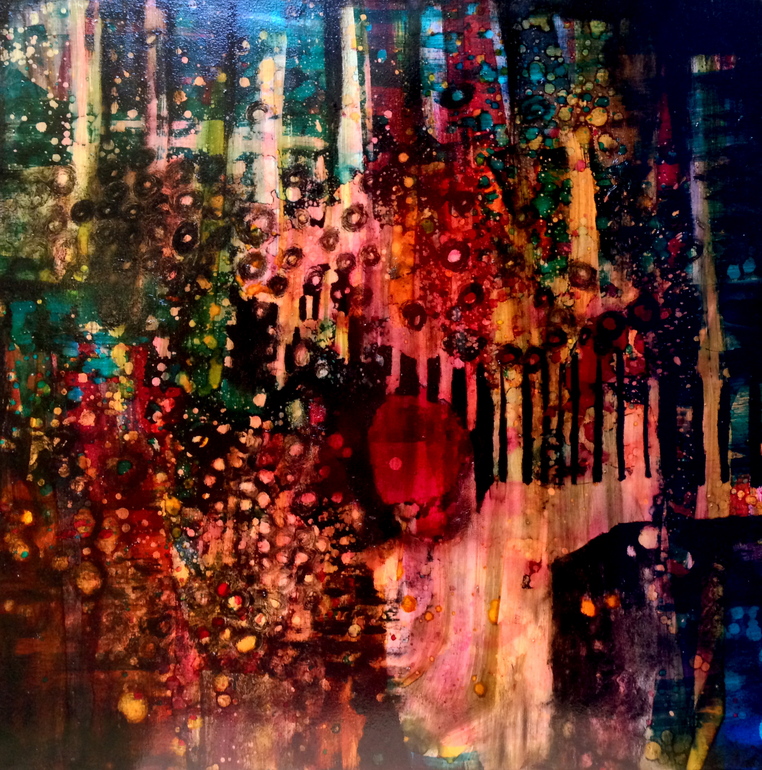 3. Caia Matheson
There were several strong abstract artists at the fair and Matheson's dark and brooding works brought to mind a looser Klee.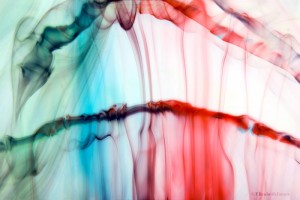 4. Elizabeth James
Another abstract artist, this time using colour and water to create some enchanting works.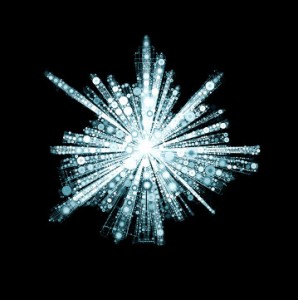 5. Frikkx
These digital works have a colour scheme more akin to science fiction, yet their patterning bears the hallmarks of something more natural. It's this contrast that makes these works stand out.
Categories
Tags