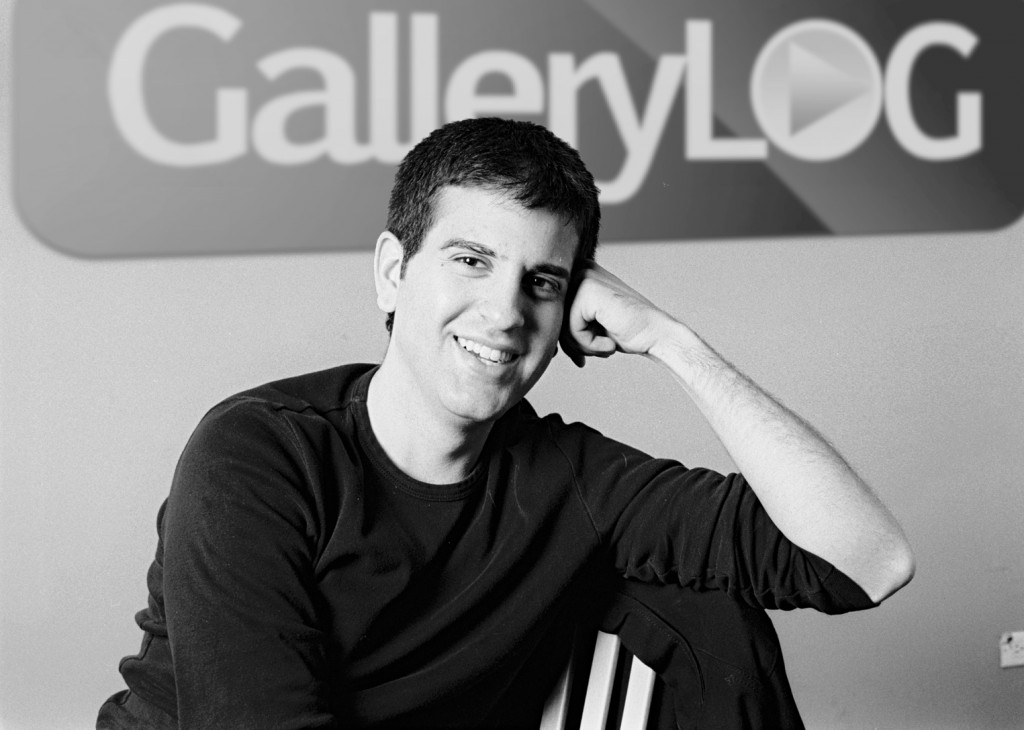 Another one off FAD's occasional interviews with the people changing the very fabric of the art world , up now is Bahram Safinia Founder & Managing Director GalleryLOG NYC
To catch all of FAD's interviews with industry leaders from the Art/Tech field please follow this link: bit.ly/Ximzho
1 Bahram , who are you ? And how did you end up founding GalleryLOG?
I've always had a love for film and art. Growing up, I remember being hooked on silent movies from Harold Lloyd to Chaplin. When I was at Goldsmiths College in London, I was mad about minimalism and I began to marry my two passions for art and film. Later, when I first got to New York, I worked in a gallery. I learned the ropes, met artists, understood the vital importance of relationships with collectors and the necessity of exhibitions to viewing art in person. This was when Twitter had just launched and the way people were communicating was changing by the day. That left a mark on me. I was fascinated by the way society was progressing by regressing, and Twitter's 140 character limitation symbolized a societal shift toward minimalism in communication. It was one of many great examples of less is more.
Soon after setting up Safiniart — a video production company for the art world — I embarked on a two year journey to develop the concept for GalleryLOG. We beta-launched it in March 2013 and started kicking the tires. That's when one of our first videos garnered a massive 150,000 hits in a matter hours on a Sunday afternoon. At that point, we knew we had proved the concept. In the wider world we apply the term viral to hundreds of thousands of hits — if not millions — but in the art world, which is a much smaller community, anything in the tens of thousands is considered viral. After a string of successful videos, GalleryLOG has now solidly moved passed beta — we're ramping up production and excited to take on the next phase.
2 What is GalleryLOG? What are its USPs?
When you watch a GalleryLOG video, you can trace that original influence from silent movies. What they all had in common was the signature use of black and white, and a deliberate simplicity — just a piano track, exquisite moving images, and a ton of guts and imagination.
GalleryLOG uses video to enhance the way galleries communicate. The way exhibitions are promoted now is that a gallery sends out a press release which includes photography of the art. Video is fast becoming the preferred medium of communication, representing more than half of all the data we consume via the internet. So what GalleryLOG does is take the message of a text-based press release and turn it into a video. And we do this affordably, in such a way that it costs less to produce a video than it would to print promotional postcards. A face-to-face interview with an artist, curator or gallery director interlaced with footage of the art — all delivered in a beautifully shot, tightly edited and compelling short video. And because we only focus on the art world, we speak the language of art, which is a very specific dialect. We're not shooting a soda commercial one week and a music video the next. GalleryLOG lives and breathes art.
One of the unique things about GalleryLOG is that we work with a network of media partners — art publications — who love our content and want to see it on their platforms. So when a gallery has a video produced, they do so knowing that their video is also going to be submitted to various art publications around the world, from the United States to Europe to Asia and Latin America. Together, the gallery and GalleryLOG might have a combined shared network in the tens of thousands of followers, but just one of the larger publications will have an audience of half a million on Facebook and Twitter alone — so the global audience for GalleryLOG videos is potentially in the millions of viewers. And that's a powerful advantage.
Another unique thing about online video is that it's inherently share-friendly. You can't share a catalogue. No matter how much effort a gallery puts into making a catalogue look awesome — and it takes a lot of work — once delivered, catalogues are never shared with a hundred other people. Our videos regularly get forwarded that many times and that kind of versatility is another powerful advantage.
3 Who else is in the team at GalleryLOG?
We're a startup. There's a core group of us and we're always pushing ourselves, often burning the midnight oil to put out a product we're extremely proud of. In addition to the core team, we work with a couple of award winning music producers who are behind the inspiring soundtracks of our videos.
4 How does your partnership with Volta work?
Amanda Coulson and Ulrich Voges have managed to consistently keep things interesting since they founded VOLTA in 2005. They pioneered the concept for the solo project art fair, and the successes they've had over the years in Basel and New York have been astounding. We're excited to work with them because they place such high importance on the practices of so many tremendous artists. The partnership is simple — GalleryLOG produces compelling artist video interviews which are used to promote VOLTA exhibitors, and together with our global media partners the videos get a ton of press coverage. It's not uncommon for visitors to recognize an exhibitor's booth purely as a result of having seen a GalleryLOG video. This year's Basel edition in June will mark the fair's ten year anniversary, for which we'll be interviewing visitors at the GalleryLOG Lounge during VOLTA NY (March 6—9), so come find us and be a part of this important milestone in the VOLTA story.
5 Do you mainly work with commercial galleries? Or museums? Or both?
We don't discriminate! GalleryLOG videos belong wherever there's a need to document an artistic practice — and art fairs, galleries, non profits, museums, biennales all have that in common.
6 How do you keep the costs so low?
Despite advances in technology, most production companies would charge around $10,000 to produce a video on par with GalleryLOG. The New York average day rate for hiring a basic lighting studio is almost the entire budget of a GalleryLOG video, which starts from as little as $895. From the very beginning, our goal was to make it possible for the art world to also partake in the video revolution.
The idea is for a gallery to have a video for every show — on average 6 to 8 videos per year. But at $10,000 a pop, even a mega-gallery wouldn't be able to produce that much video content. A healthy business should limit marketing spend to around 5% of its total profit. And because galleries essentially operate as inventory-based businesses, it's really a question of real estate — their total revenue depends on how much wall space they have, which is a finite amount. So for an exhibition at a small to medium sized gallery with a total of $100,000 up on the wall, that 5% marketing spend translates to around $1,500 once you cover overheads and split profits with the artist.
And so we knew GalleryLOG had to do some major rethinking for galleries to partake. One of the first things we decided to do was demystify video production costs, and transparency was key to that. For example, video production companies will literally rent the gear from themselves and pass on the cost of equipment to the client. There are tons of items on an average production invoice that the client wouldn't need or want. So we decided to create a very transparent modular pricing structure that gives the gallery the opportunity to pick and choose production features according to the specific needs of a project. In other words, you only pay for what you need.
The next thing we did was to create a win-win situation by co-producing the videos with galleries, and with some subtle co-branding, we figure GalleryLOG will see a return on its investment through volume. However, if they wanted to go it alone and cover all the costs, the gallery always has the option to be the exclusively branded producer.
The last thing we did to reduce costs was to develop a highly advanced production line for online video so that we could tailor productions to the art world, without breaking the bank. It takes us as little as two days to shoot, edit and deliver a GalleryLOG video.
7 Can you tell us a bit about the research you carried out around traditional methods of publicity?
It turns out that the most important thing galleries do is not sell art. It's not even to market the art. It's picking who among five hundred artists out there is going to be the next big thing. And so because that's what galleries are focused on, they don't always make the connection that distributing their content through video is the next big wave.
One of the problems with traditional press releases is that a lot people don't actually read them. And crucially that includes a lot of the press and many collectors. We believe that we can change this. There are basically two reasons why people buy art: as an investment and for love. We connect with people before we connect with things, so receiving a message directly from a person is orders of magnitude more effective than reading words on a page. We like face-to-face. We trust eye-to-eye. And that's what sells art — emotional connection. Bios, statistics, milestones, awards, achievements have little meaning without context. People respond to the narrative voice and nothing delivers that better than video.
8 Are you predominately a New York based service?
We've worked with clients across the US and Europe. We need to physically be on location for the interviews in order to maintain the studio quality of our productions. But we also have a virtual gallery in which we can display art without the need to physically film an exhibition. So a gallery might decide to line up a half a dozen artist interviews in a one day shoot and then we can gradually tackle each show using the virtual gallery as the program of exhibitions progresses throughout the calendar year. The virtual gallery is also a great way to have a video produced in time for pre-opening press releases. Here's an example:
9 Do you plan to expand?
Although we're currently geared up for producing anywhere in the world, London will be our next permanent location and will serve as a base for European productions. Beyond that, we're looking at also establishing a permanent presence in Los Angeles, Sao Paolo and Hong Kong.
10 If you had $45,000 to spend on some art who would you buy?
Something Russian and rainbowy.
www.gallerylog.com/volta-ny-2014
Categories
Tags