Eddie with the printer at K2 Screen printers in London

Mixing up the colours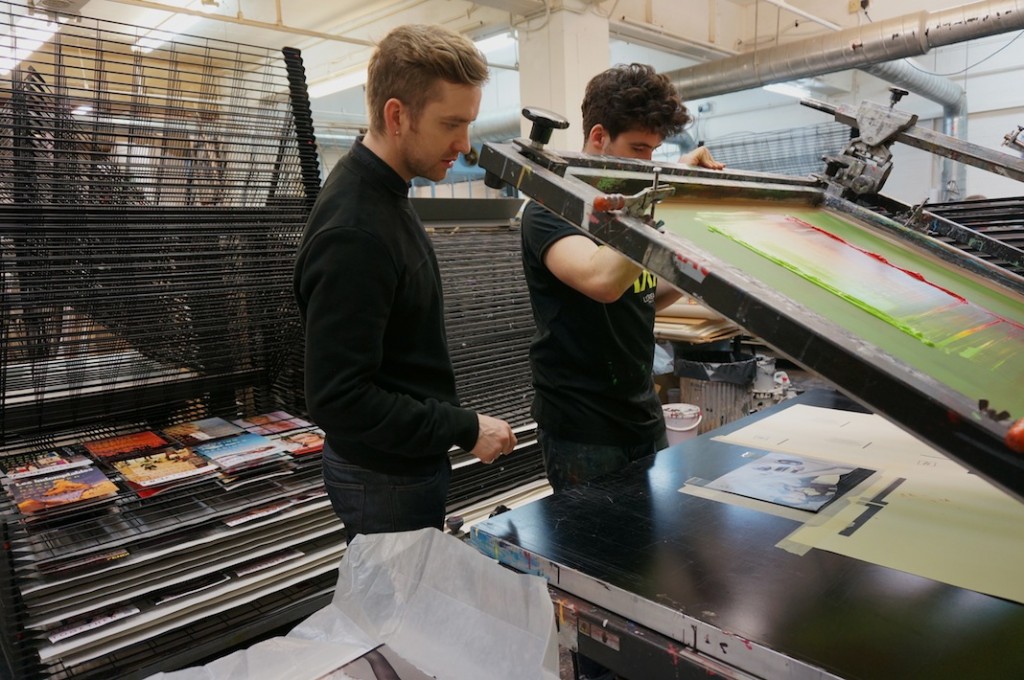 Ready for a test run 1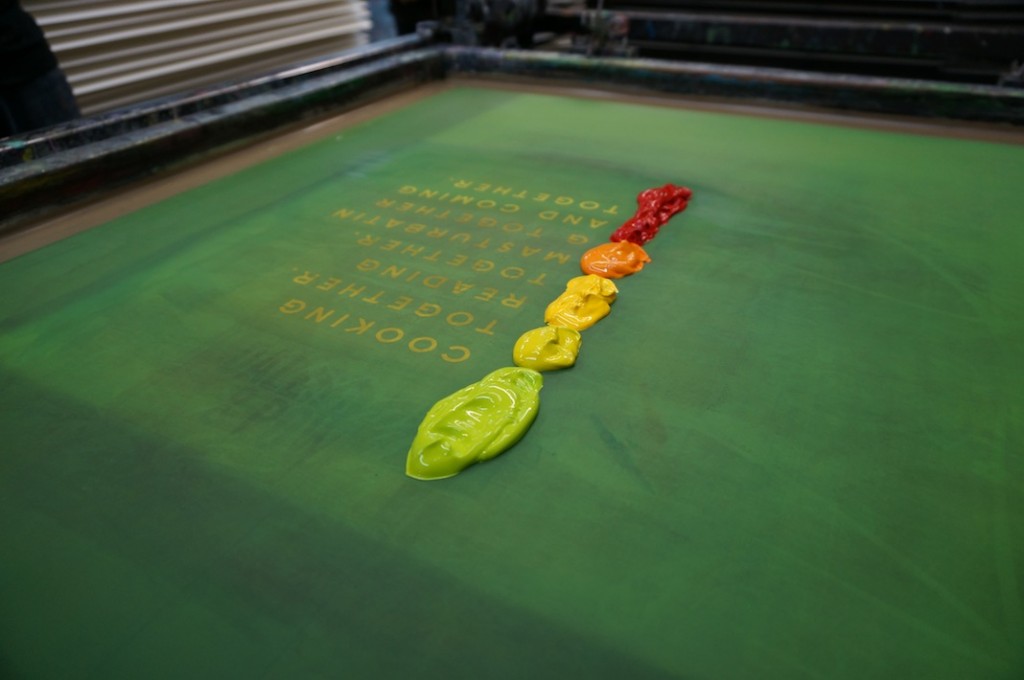 Printing in progress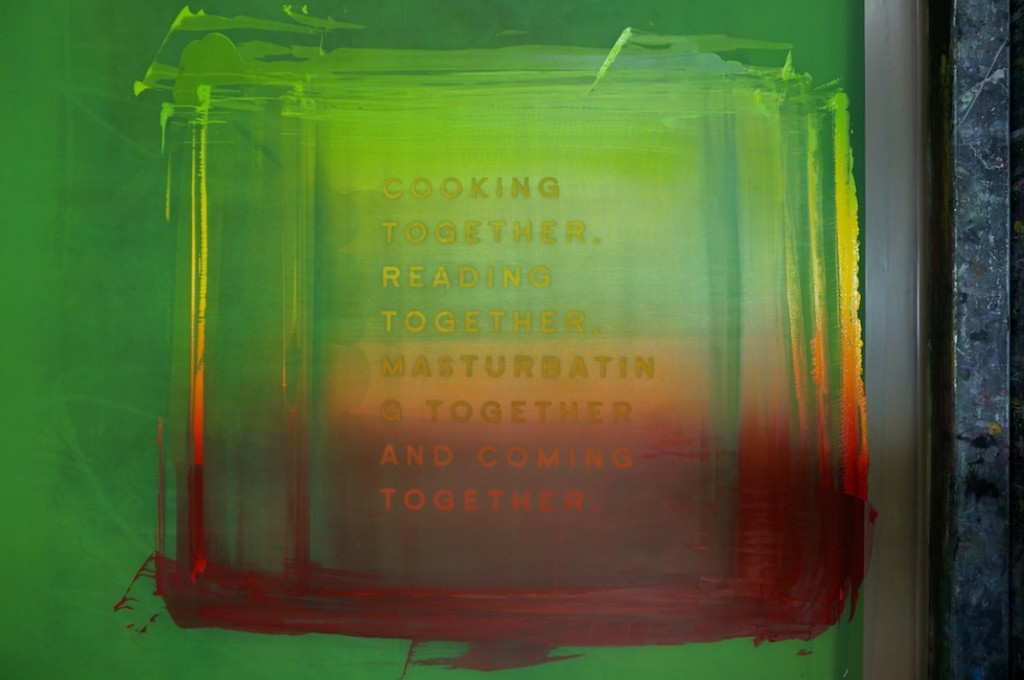 In progress

First run of the printed Vogue pages on the drying rack

Eddie in his studio selecting the prints that will make the final cut of 100

Eddie Peake in his studio, sorting through the edition

Eddie signing the edition certificates in his studio
This new Eddie Peake edition is made up of screen printed text on 100 different individual pages taken from Vogue Paris 1989.
Issues of the magazine from this year were specially chosen by Eddie as this was the last year before Photoshop was introduced in its production. The edition will be released on the 6th of March. Members of Counter Editions Mailing List (sign up here) get the opportunity to purchase the edition at a special launch price of £480, as well as having the chance to join a reserve list which will give them early access to purchasing the edition, 24 hours prior to the public launch which is this Thursday 6th March.
Title:
"(Steam Rolled Body W. 1/4 Inch Audio Jacks Inserted Into Extemporised Orifices. Cuboid Transparent Head Filled With Abject Matter, Some Of Which Is Repulsive. Even Children Have Pre-1990 Desires.) Precipice. Recipe. Epicene. Pci Ric Epe. Épée. Ecep."
(2014)
Edition of 100
Screenprint on 1989 Vogue Paris pages, framed in a stained sapele box frame complete with split baton.
Accompanied by frame label on reverse & certificate signed by the artist. 35.5 x 28.5 x 2.5 cm
The price for the edition is £600.00 (incl VAT + free UK delivery).
Eddie Peake's future projects :
Feb – Mexico fair with Galleria Lorcan O'Neill
May – solo booth with Galeria Lorcan at Frieze NY
June – ICA fundraiser event (invite only – not a public event)
September – solo show with Galeria Lorcan O'Neill
Categories
Tags