EVERYBODY STREET : Cheryl Dunn 7th February – 16th February 2014 £6.00 to £10.00 ICA : The Mall www.ica.org.uk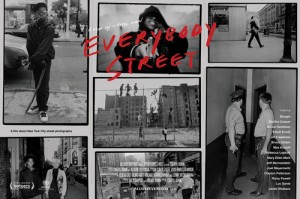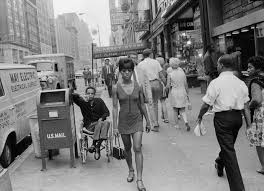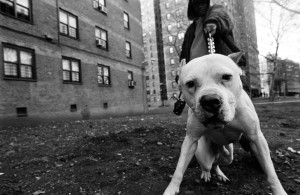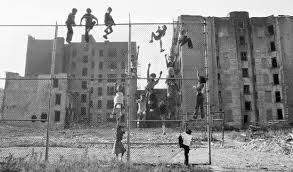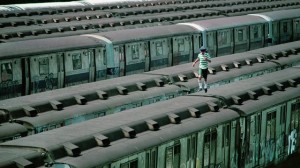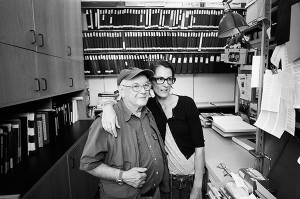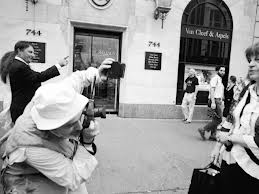 Street photography is impossible not to get excited about at worst, but EVERYBODY STREET, directed by the inspirational Cherly Dunn and featuring thirteen icons of the New York street photography scene that span 9 decades, is just on another level. This is street photography at its very best. Trailers and teasers from this new documentary film began to trickle out last year, but finally it is out in the UK. At the premiere last Friday night at the ICA budding fans and fellow photographers queued for tickets and bustled around the stars of the show; Cheryl and photographer Boogie who stayed to watch alongside us and answer questions from the floor.
EVERYBODY STREET details the wide spectrum that is New York photography, featuring super stars of the street, such as Bruce Davidson, Elliott Erwitt, Jill Freedman, Bruce Gilden, Joel Meyerowitz, Rebecca Lepkoff, Mary Ellen Mark, Jeff Mermelstein, Clayton Patterson, Ricky Powell, Jamel Shabazz, and Martha Cooper.
This film captures the autonomous virtues of the medium as well as the lives of the individual artists showcased. Concepts, theories and concerns surrounding photography are succinctly discussed both pictorially and verbally. The idiosyncrasies, contradictions and juxtapositions of photography itself are ingeniously mirrored in the images used here. Pressing photographical questions involving voyeurism, digitalisation, surveillance and cultural anthropology are discussed with vigour and intellect by these street heroes. Ofcourse the entire documentary is stunningly shot; Cheryl Dunn has created something beautiful, but the script alone is also inspirational and intriguing. A perfect balance between history, theory, concept and aesthetics has been fulfilled – a realisation that encompasses the entire purpose of great photography.
The documentary plays tribute to the spirit of street photography through a cinematic exploration of New York City. Each photographer is profiled, capturing the visceral rush, perseverance, hilarious personalities and at times immediate danger of street photographers. These guys are utterly amazing.
The stories of both image and artist are cultivated with passion and honesty that every viewer ultimately envies, admires and worships. Despite their democratic medium and subject matter New York street photographers, as exemplified in this feature length film, have created some of the most iconic, beautiful and important images of our time. They represent generations of culture; people and places that have been immortalised in their images.
Everybody Street is not being screened for long, so I urge you to rush down to the ICA. This is definitely not one to miss.
– words by Kimberley Brown
Categories
Tags