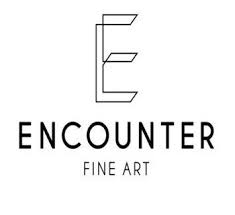 Another one off FAD's occasional interviews with the people changing the very fabric of the art world , up now is Alexander Caspari and Jordan Harris founders of Encounter Fine Arts.
To catch all of FAD's interviews with industry leaders from the Art/Tech field please follow this link: bit.ly/Ximzho
1 Who are you ? and how did you end up setting up Encounter Fine Art ?
Alexander Caspari and Jordan Harris –
From a young age we have gained a wide variety of experience within the art market. This has included working at the major auction houses, in leading contemporary galleries, events, PR and art consultancy. After these experiences we felt that it was important to do something different; something more critical and independent. We have both studied and discussed art together for many years and in some senses Encounter Fine Art was borne out of these evolving discussions.
2 What is Encounter Fine Art ?
Encounter Fine Art brings you closer to critically selected contemporary art. Our aim is to demystify the process of acquiring high quality, unique works of art. Mediating between artwork and audience we create dynamic, co-existing digital and physical marketplaces, pop up exhibitions and project spaces. Making collecting and commissioning contemporary art accessible as well as intellectually stimulating. We offer all our clients a premium commercial and curatorial solution from start to finish. Fundamentally promoting art's value beyond the financial we are a critical arbiter of the contemporary aiming to serve artist, gallery, collector and the visually curious.
3 How do the two of you work together ?
We have both known each other since we were 11 years old and consequently working together comes fairly naturally. We both have different strengths and weaknesses however generally we complement each other and things seem to balance out. Often we are both thinking the exactly the same thing and so often a brief glance will convey what might at other times require a day long discussion.
4 Are there any other team members?
Generally our philosophy is to collaborate with talented young professionals on a freelance or project by project basis giving a variety of different people the opportunity to gain hands on experience. There are so many people far more experienced and talented than us. We are learning that is just a process of finding them and utilising their individual strengths.
5 Has setting up an arts organisation at such a young age been beneficial?
Does age matter? People seem to think it does. But it hasn't mattered to us so far. If anything it has given us the element of surprise! We are continuously learning and developing throughout this process. We are also extremely ambitious so it is probably good we have started early! I hope other young people can learn from this, be pragmatic and take risks.
6 How have you collected such a great group of artists?
By listening to them. We have seen several problems for artists in the market and are trying to change them. We are not reinventing the wheel we are just trying to be sensitive to the real needs of creative individuals.
7 So how many projects have you on this month?
Well it is quite frantic at the moment! On the 22nd we are launching our group exhibition at Broadway House, a three storey private members club in Fulham. We have just installed the work of the Korean artist Sungfeel Yun at Sketch Mayfair and have also collaborated with ArtBelow in their Art of Angel exhibition by putting a 300kg Peter Brooke- Ball sculpture in the Candid Arts Trust and on a poster in Angel Tube Station.
8 If you had £45,000 to spend on art each what would you buy ?
Alexander: Almost an impossible question to answer! I think lots of small interesting things! Most certainly some prints by Howard Hodgkin, a small Frank Auerbach sketch, perhaps a small Lucio Fontana. In terms of more contemporary stuff, I am fascinated by the work of Christopher Wool.
Jordan: I am becoming very engaged with the work by the Japanese Gutai group particularly Jiro Yoshihara. Also, I know I am biased but I think Sungfeel Yun is creating some fantastic work at the moment!
9 Have you funded the business yourself ? And do you envisage having to raise funds in the future to expand ?
Yes so far. We have received several offers for investment and are currently shopping around for the right investor!
10 Finally what have you planned for the rest of the year
We are planning a monumental warehouse space and a sculpture park on a country estate. There are some other big things in the pipeline which we can't yet reveal. We hope to move internationally very soon and extend the business in many different directions!
Categories
Tags