London Art Fair is now in full swing and runs until the end of this weekend. Everyone else is doing their Top 5 galleries so I shall go with a slightly different tack and pick my Top 5 artists of the fair.
As I've been at the last three editions, I've excluded returning favourites such as the delightfully macabre insect sculptures by Tessa Farmer and the brilliantly blocky landscapes by Alicia Dubnyckyj. So I've and focussed on artists I've not seen at the fair before: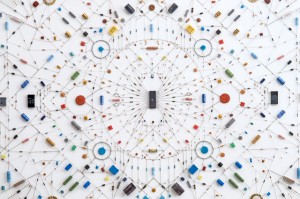 1. Leonardo Ulian @ Beers Contemporary
Beers Contemporary had a great position at the front of the fair and had their signature artist, talented portraitist Andrew Salgado, who never fails to sell but it was Ulian's work that caught our attention this time. Ulian uses electrical components such as resistors and capacitors to create abstract works. I've seen innovative media being used in a contemporary pop art context – see Woolff Gallery's stand for a great selection – but it's Ulian's choice to go with abstract subtlety that what made his work stand out.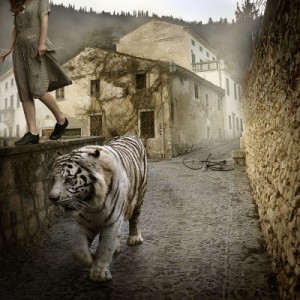 2. Tom Chambers @ Bo.Lee Gallery
Bo.Lee may be a Bath based gallery but they had a short exhibition last year at Frameless gallery which I saw. The highlight of this exhibition was the fantastic photographs by Tom Chamber. This photograph mixes the unknown, latent peril and surrealism into an image that can be read in multiple ways.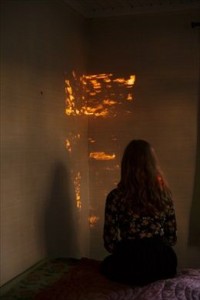 3. Anni Leppala @ Purdy Hicks
A fantastic portfolio was on display from this photographer who manages to find the beauty within the subtlety of the every day. The small size of her works allowed her to demonstrate a wide range of subjects even within an art fair stand.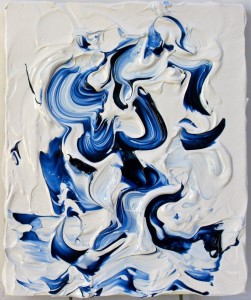 4. Geoff Uglow @ Connaught Brown
These seemingly simple impasto paintings have to be seen up close to truly appreciate them, The swirling movements draw you into these tempestuous and lively works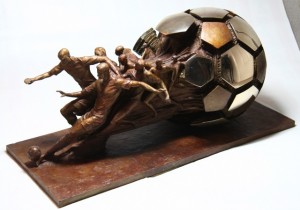 5. Paul Day @ Panter & Hall
A fantastic sculpture of footballers bursting out of a football. A simple concept very well executed.
Categories
Tags