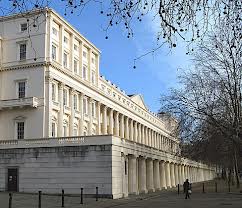 From 12th February the ICA will return to its roots as a membership organisation with the re-introduction of Day Membership set at £1. The move allows the ICA to build on two successful years of strong programming, financial stability and increased audiences by engaging more directly with visitors and bringing them closer to the organisation. The re-introduction also acknowledges the ICA's uniqueness and strength during six decades as a membership organisation and creates a more consistent and sustainable income stream for an organisation that does not have temporary charging exhibitions.
Day Membership* includes access to art exhibitions in the main galleries and displays in the Fox Reading Room as well as use of ICA facilities such as the bar and café and free wifi. Visitors will be encouraged to upgrade to annual membership (which costs £30 for adults and £10 for students, under 26s and concessions). ICA Members who take up a yearly subscription enjoy year-round benefits such as invitations to private views, 25% discount on Artists' Editions, a monthly e-newsletter, £3 cinema tickets on Tuesdays, free monthly screenings and tickets to Culture Now, Artists' Film Club and Friday Salons, and further offers on tickets and in the Bar and Bookshop.
The ICA was founded in 1946 by Roland Penrose, Peter Watson and Herbert Read and a Day Membership option existed from 1948 to September 2008. The ICA membership scheme is the oldest of a UK arts venue and the ICA archive records a rich history of artists, curators and writers who have been ICA Members.
The programme for 2014 was announced in November and includes solo presentations of work by Richard Hamilton, David Robilliard, Hito Steyerl, Neil Beloufa and Tauba Auerbach, as well as two group shows – one that highlights the role of the artist to bring focus to a world changing around us, the other surveying a current strand of contemporary painting. Coinciding with the Hamilton exhibition is the publication of a book focusing on the first twenty years of the ICA's history (1946-1968). ICA's off site programme has gathered momentum in 2013 and with the help of funders, including the Arts Council and the Foyle Foundation, 2014 sees the launch of a new UK-wide artist moving image network, linking four contemporary art venues (Cornerhouse, Manchester; MK Gallery, Milton Keynes; Turner Contemporary, Margate and Tramway; Glasgow) with the ICA's Artists' Film Club programme. The program me starts with a profile of Turner Prize winner Laure Prouvost.
The ICA audience is driven by content and a strong programme in the recent past has led to increased visitor figures. In 2012/13 more than 433,000 people visited the ICA's main venue on the Mall, the highest figure in the last 8 years and a further 20,000 visited off site projects. A recent membership offer aimed at students has seen membership figures reach 8,514 at the end of 2013, the highest figure since before 2000. The ICA also has one of the largest engaged digital audiences of UK arts venues with over 100,000 twitter followers. A renewed emphasis on Membership will allow the ICA to develop more of these visitors into a closer relationship with the ICA and encourage visitors to enjoy more of the ICA.
Gregor Muir, Director of the ICA said:
"The ICA's uniqueness comes from being a membership organisation, which is what it was set up to be. I want to place a renewed emphasis on members being at the heart of the ICA and for the ICA to be seen as a base for its members. To become a member of the ICA is to help support its activities. I recall having been a proud card-carrying ICA member as a student and understood how my contribution was helping to sustain an incredible organisation."
*Day Membership will apply during gallery opening hours with the exception of Tuesdays when Day Membership will not operate. Day Membership is free to under 18's. Ticket prices for day time films, talks, music events and other performances will include Day Membership.
Categories
Tags