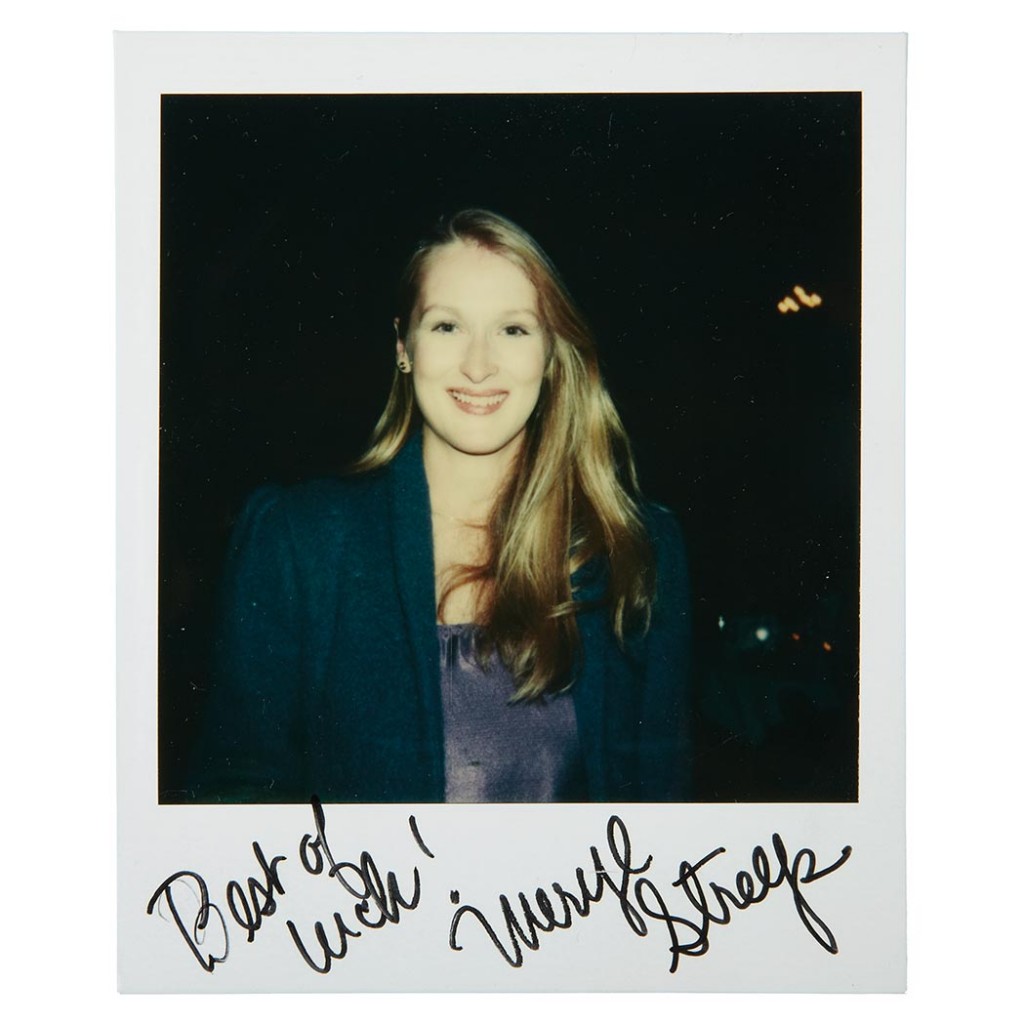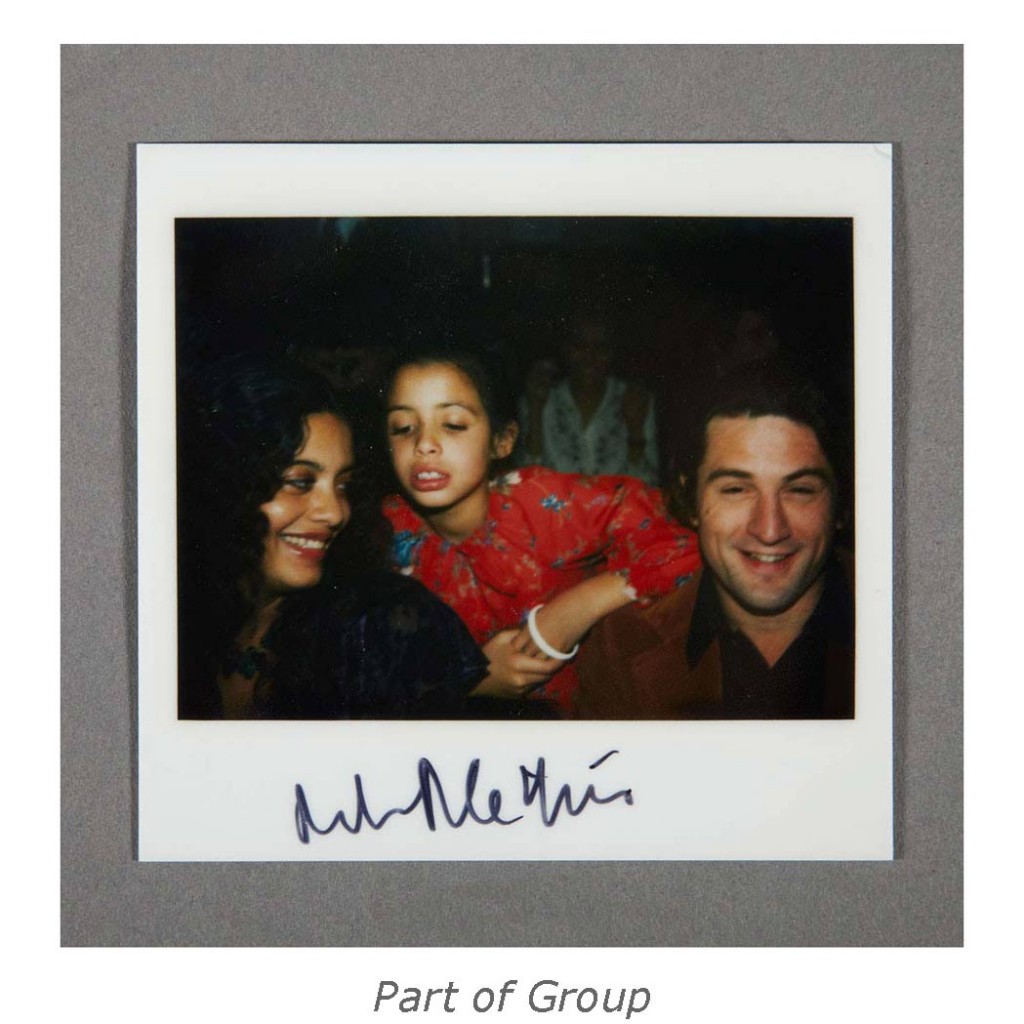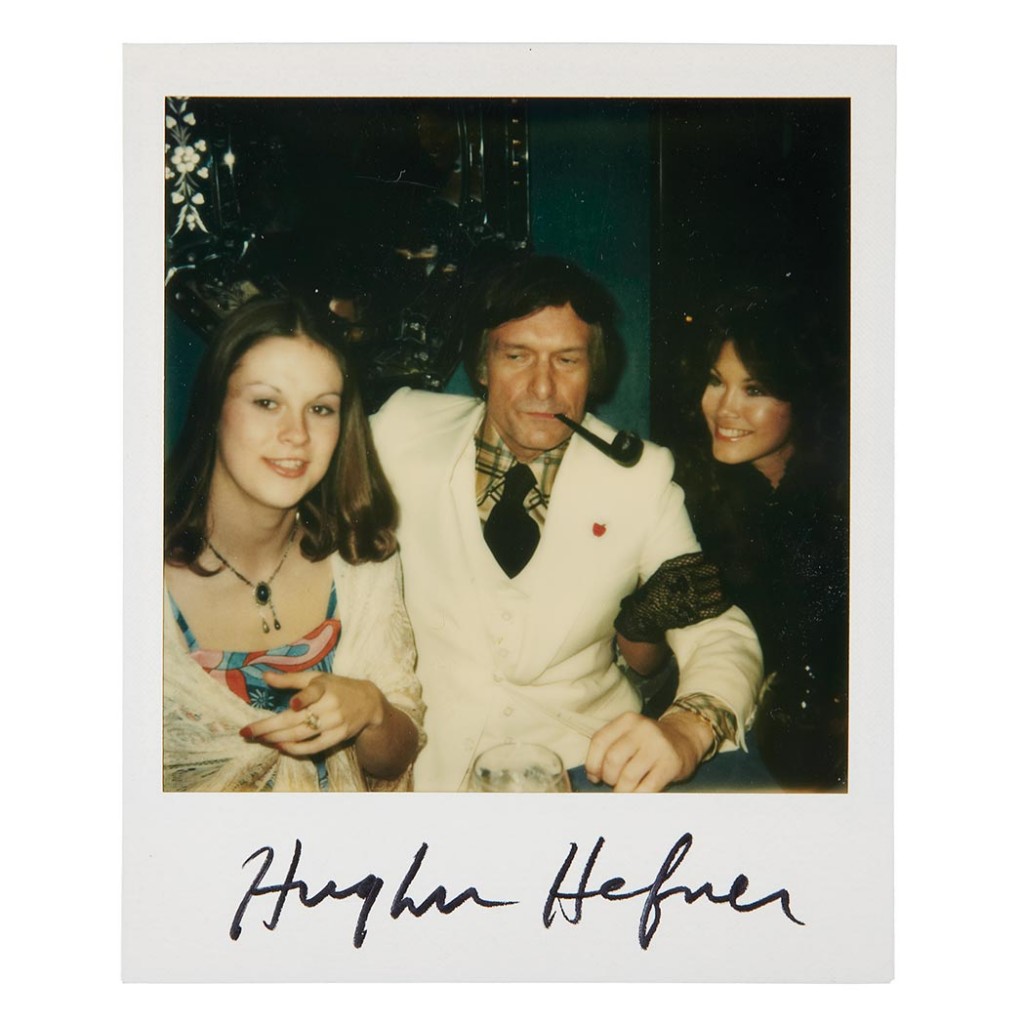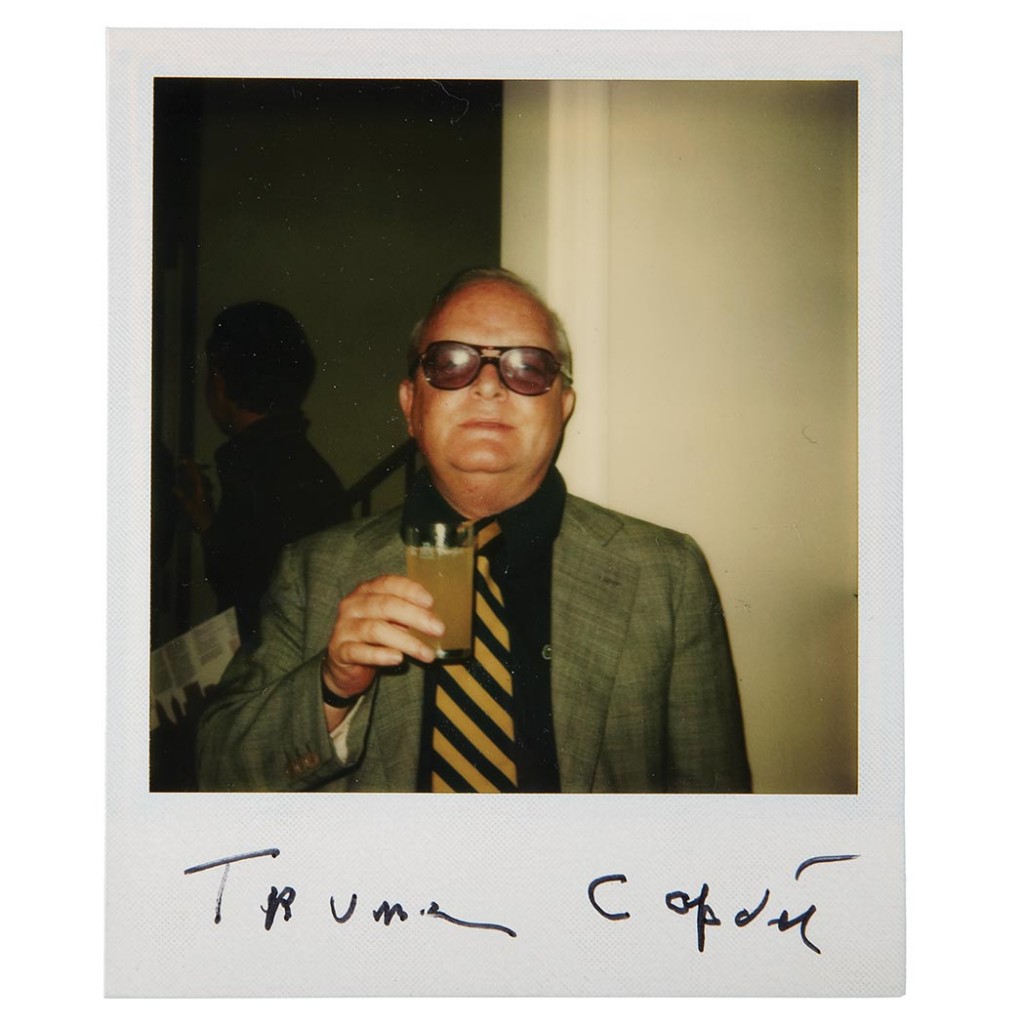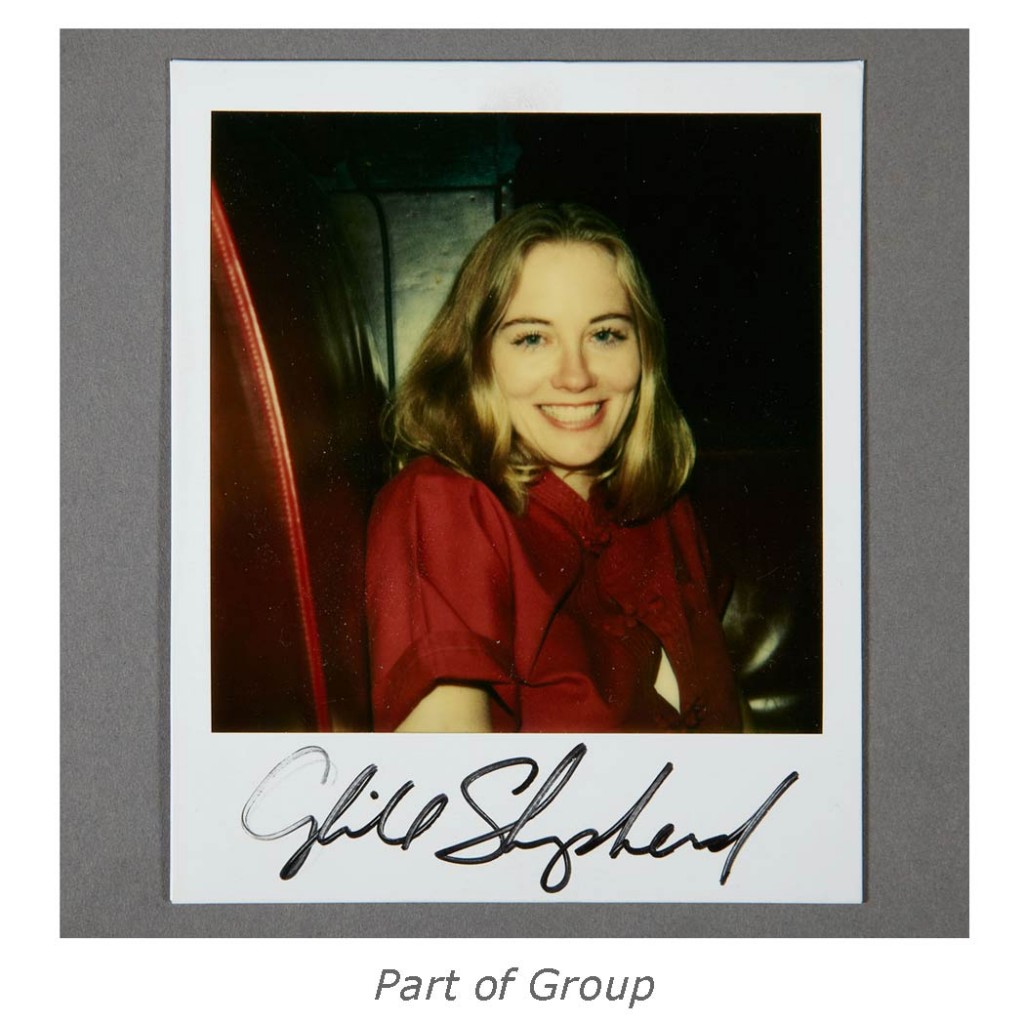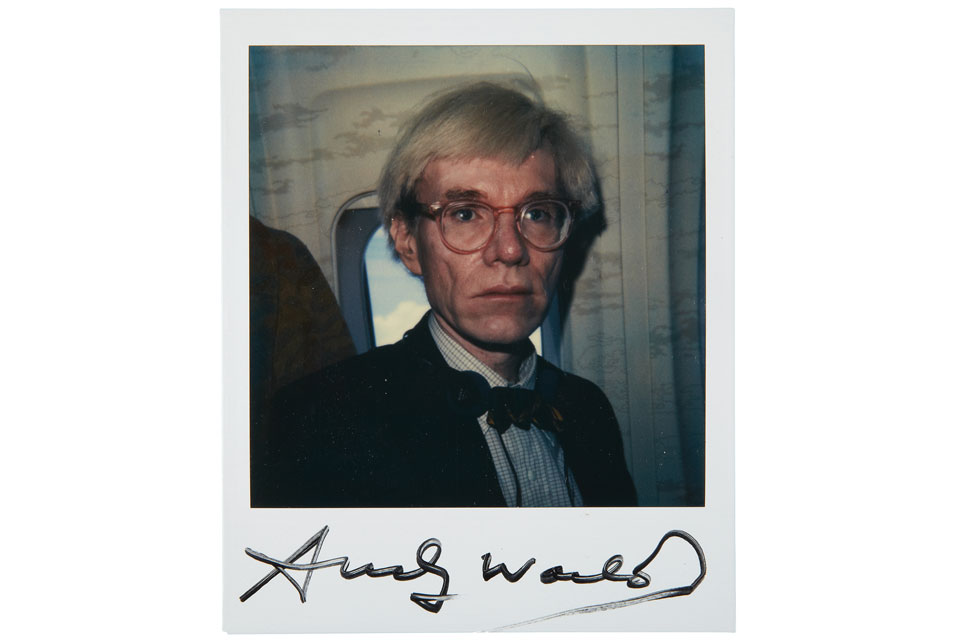 On Monday, November 25, Doyle New York will hold an auction of Rare Books, Autographs and Photographs. One of the sale's highlights is the Tim Boxer Collection of Signed Celebrity Polaroids.
This remarkable collection comprises approximately 212 signed or inscribed Polaroids taken by society photographer Tim Boxer and dating mostly from 1976-1981. The collection is estimated to sell for $20,000-30,000. Among the celebrities represented in the collection are Andy Warhol, Jacqueline Onassis, Truman Capote, Elizabeth Taylor, Norman Mailer, Brooke Shields, Hugh Hefner, Sean Connery, Leonard Bernstein, Henry Kissinger and Robert De Niro.
Young actors and models include Meryl Streep, Bill Murray, Margaux Hemingway, Matt Dillon, Sissy Spacek, Robert Duvall, Cybil Sheppard, Farrah Fawcett, Sylvester Stallone, Candice Bergen, Marlo Thomas, Mamie Van Doren and John Voight. Established stars include Sammy Davis Jr., Jack Lemmon, Walter Matthau, Milton Berle, George Burns, Barbara Walters, Jerry Lewis, Raquel Welch, Shirley MacLaine, Tony Curtis, Gloria Swanson, Omar Sharif and Michael Caine. Authors include Arthur Miller, Joan Collins, Herman Wouk and Elie Wiesel.
The Tim Boxer Collection is a truly remarkable assembly of autographed photographs from the heady days of New York in the late 1970s and early 1980s, produced in a medium wholly identified with the time.
The exhibition is on view from November 22nd through 24th. The fully illustrated Internet catalogue may be viewed at www.DoyleNewYork.com
Categories
Tags