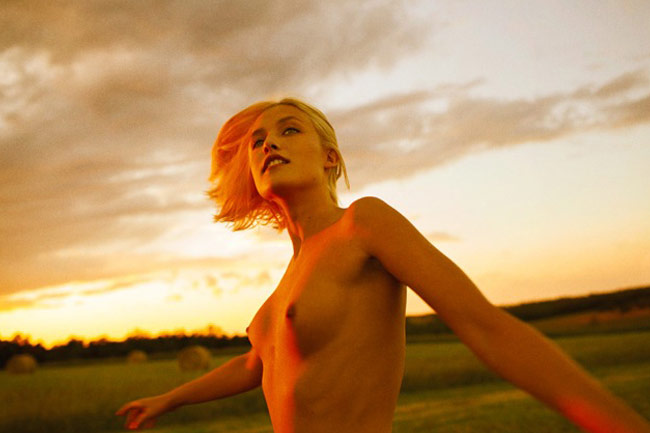 13th November 2013 – 11th January 2014 Opening reception Saturday 16th November / 4pm – 9pm
Galerie Perrotin presenting "Body Loud", an exhibition by Ryan McGinley, comprised of over twenty brand new, primarily large-format photographs taken over the course of last summer. This is his first show with the gallery.
Since 2005, McGinley has spent each summer developing his ongoing body of road-trip photographs. He and his crew travel
the country to capture non-professional models in a variety of natural settings. The production of these images has evolved
greatly since their inception—what began as fly-on-the wall documentation now consists of rigorous and intense production schedules, elaborate safety precautions, and mobile studio lighting. The situations are meticulously staged, although the
resultant images are not: McGinley's practice still allows for and thrives upon spontaneity.
Ryan McGinley is a New York-based artist who was raised in New Jersey and moved to the city in 1996. In 2003, at age
25, Ryan McGinley was the youngest artist to receive a solo exhibition at The Whitney Museum of American Art ("The Kids
Are Alright"). McGinley's work is featured in numerous museum collections, including the Guggenheim Museum, New York,
the Smithsonian's National Portrait Gallery, Washington and the San Francisco Museum of Modern Art. He has been the
subject of monographic exhibitions at the Kunsthalle in Vienna, MUSAC in Leon, Spain, and MOMA PS1 in New York. He
has had numerous one-man gallery and museum exhibitions around the world.
About Mark Westall