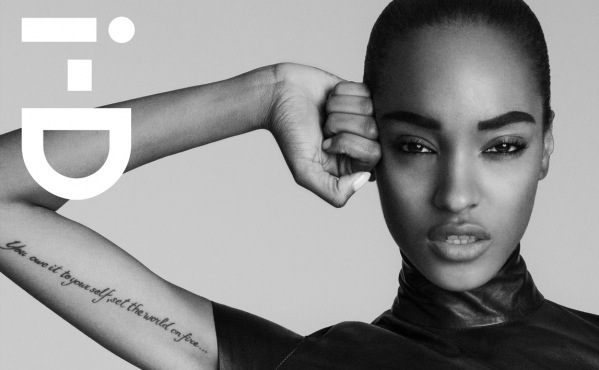 i-D.co Launches With the Exclusive Premiere of
Watch the M.I.A. x The Partysquad – Y.A.L.A. Video at www.i-D.co
iD launches with the premiere of M.I.A.'s new video Y.A.L.A. (You Always Live Again), an original i-D commission in collaboration with KENZO and directed by Daniel Sannwald. i-D's new, innovative, video-driven site profiles the most captivating personalities in fashion and culture; examines the intersection of fashion and music, film and design; and debuts up-and-coming talent and emerging trends around the globe.
Visually arresting site design, original videos and a completely rethought user experience are at the heart of iD's redesign. Interviews, opinion pieces, personal columns and exclusive high definition shoots with fashion and artistic legends and rising icons including Jourdan Dunn, Cara Delevingne, Rick Owens, Sky Ferreira, Childish Gambino, Lily McMenamy, Christopher Shannon, Joseph Gordon-Levitt, Danny Brown and King Krule join the line up.
Users can construct their own, individually curated iD experience; tagged interest topics feed into a personalized stream on the site, whilst intelligent content nurtures discovery of talent, trends and features to become part of their own personalised archive at iD.
Brand partners around i-D.co's launch include Mercedes-Benz, KENZO and Nokia. As part of its launch programme of films, i-D is collaborating with Mercedes-Benz on a short documentary piece contextualising their sponsorship of fashion weeks globally.
"i-D.co marks an exciting new chapter in i-D's history. The site is so much more than a magazine bought to life; it's the go-to destination for a global community of fashion fans who heard it here first. Here's to the next 30 years of innovation."
Holly Shackleton, i-D Editor
i-D.co premieres with a number of original editorial strands and video series that will shape the future of the digital fashion experience. i-D continues to work with long-standing contributors, as well as the world's most exciting new directorial and creative talents, strengthening the inimitable i-D style.
About i-D
Throughout decades, i-D has built its reputation as a consistent source of inspiration in fashion culture. It began as a fanzine dedicated to the street style of punk-era London in 1980, and quickly earned its position at the vanguard of fashion and style, always abiding by the premise of "Originate. Don't imitate." i-D has come a long way since its pre-digital, cut-and-paste days and has developed into a glossy magazine that documents fashion and contemporary culture, breaking ground along the way. Constantly reinventing itself, as with the new digital platform, i-D continues to encourage creativity, which is why after more than 30 years, its editorial content still manages to surprise and inspire.
About Mark Westall