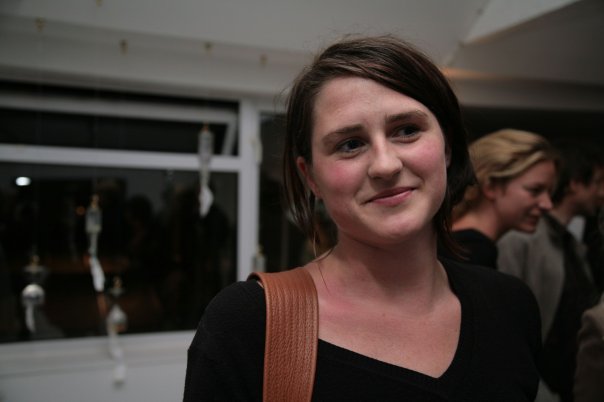 Louise Thomas by Daff Jones

Ahead of showing her work with FAD Contemporary at STRARTA art Fair FAD managed to ask Louise a few questions
1.If you weren't an artist, what else would you be?
A doctor
2. Can you tell us more about your work and what are the main ideas you would like to express?
The futility of life. Artificial kingdoms, demise of landed societies…
3. How do you start the process of making work?
See something that interests me in the newspapers or a place I stumble across here in Berlin with some history. I start imagining new scenarios and want to paint from them!
4. Do you consider the viewer, when making your work?
I imagine how the work might appear to me and I guess thats the same for anyone else looking.
5. Name 3 artists that have inspired your work.
Piere Bonnard for colour palette, Diego Velazquez for light and tone and Mamma Andersson for technique
6. What defines something as a work of art?
A price.
7. Anytime, any place – which artist's body would you most like to inhabit?
Michelangelo Buonarroti
8. What was the most intelligent thing that someone said or wrote about your work?
I can't remember but it was profound.
9. Which artists would you most like to rip off, sorry, I mean appropriate as a critique of originality and authorship?
Sigmar Polke
10. Do you care what your art costs? State your reasons!
Just that people fall in love, thats all that matters.
11. What's next for you?
Im preparing for my First solo show in Berlin, @ Other projects. Work based around playing GTA a few years back. Im very excited!
You can see some of Louise's work at FAD contemporary STAND 6B STRARTA art Fair 6th floor, The Saatchi Gallery, Duke of York's HQ, King's Road, London, SW3 4RY 10th-13 October 2013 More Details here : www.fadwebsite.com/fad-goes-live
Categories
Tags