STRARTA art Fair 9th-13th October 2013 Venue Saatchi Gallery Duke of York's HQ King's Road London SW3 strarta.com
The Curators at STRARTA will be showing truly global and local art with a dash of inter galactic art as well this October in Chelsea !
From The Dutch art of Piet de Jong to Northern Art From David Powell to art from Singapore and India shown by Griselda Bear
Finishing of with the best of Battle but also not forgetting the Art Wars Stormtroopers featuring Damien Hirst, The Chapman Brothers, David Bailey and more !
Piet de Jonge –
curator of RAW China Expo and former chief curator of modern art at Kröller-Müller Museum, Museum Boijmans van Beuningen
and Van Abbemuseum. www.rawartfair.com/expo2013
My choice is a critical note to the concept of an art fair where artworks are being traded.
This selection of works is about the necessity of taking your time to actually experience the impact of an art work.
All three artist work with the notion of time and visual impact. They are presenting works that defies the notion of the artwork as a commodity.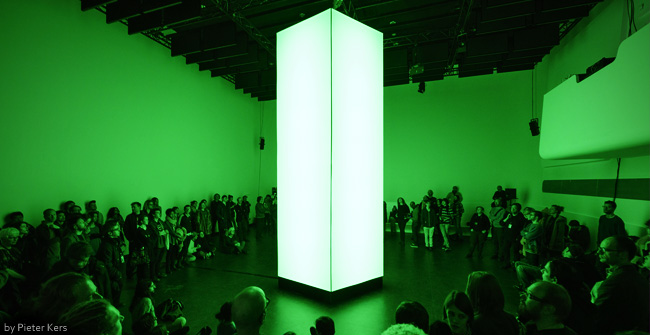 Matthijs Munnik: he is showing a version of CITADELS.
Solace (installation) from Nicky Assmann on Vimeo.
Nicky Assmann: she will be showing a version of SOLACE.

Geert Mul: he is showing SHAN SHUI
David Powell
Founder of Philips Contemporary Art Manchester, with its firm focus on the pursuit of a certain kind of artistic excellence, without regard to fashion and reputation. www.philipsartgallery.com
Title. A Northern Sensibility
To some in the art world, the term 'Northern School' evokes a rosy nostalgia for the smoking chimneys of Lancashire cotton towns, groups of flat-capped men playing pitch and toss, lines of washing in cobbled alleyways and so on. Such Northern Art has its devotees, often eager to discover 'the next L.S.Lowry'.


Here, the North is something quite different; something akin to C.S.Lewis's idea of 'northerness', a word he coined to describe feelings he had as a child of 'intense, heart-breaking longing'. In one instance, he experienced these feelings when reading Longfellow's Norse Ballad, 'Tegner's Drapa', with 'huge regions of northern sky, cold, pale, remote'. For Lewis though, 'northerness' was more a spiritual idea of an indefinable longing than a place on the map, and throughout his life, such 'joyful' moments were rare, random and fleeting.

Can this sense of 'northerness' be drawn from looking at certain kinds of art? For me, geography does play a part, with vast open landscapes, long shadows, raking northern light on the sides of walls and through the windows of empty rooms, long winters inducing a sense of isolation and melancholy all signifying some kind of northern sensibility. In the hands of great artists, such metaphors elicit paradoxical feelings of existential angst and reverie, rarely found in the art of more benign latitudes. Wilhelm Hammershoi's Copenhagen rooms, Tacita Dean's films and L.S.Lowry's empty landscapes all have this quality of 'northerness', as do many of the works of the lesser known artists John Alvaro Caldas, Astrid Kruse Jensen, David Gledhill and Steven Harwood whose paintings and photography form the basis of this small exhibition.
Of course one cannot force the issue. The idea holds true that the harder you look for something, the more elusive it becomes. 'Northerness' is best found by chance. We can only nudge people towards it.
David Powell. www.philipsartgallery.com
Griselda Bear
working simultaneously as an independent consultant advising organisations in the arts and wider educational and charitable sectors, Griselda is a curator with a long-standing interest in introducing UK audiences to the work of key artists from other parts of the world, involving collaborations with galleries from Canada to India and throughout Europe. A Fellow of the Royal Society of Arts, she has held posts as Director of Development at the Yorkshire Sculpture Park and at Sadler's Wells, and as Director of the Trust at the Royal Academy of Arts.
Board appointments have included Trustee of the British Museum Friends and the Farley Arts Trust (the Penrose and Lee Miller trust). At STRARTA, Griselda will present work from India and Singapore.
Kolkata Cross-currents in collaboration with CIMA, Kolkata
Following several visits in recent years to see galleries and artists in Kolkata Griselda has invited the CIMA gallery to collaborate with her in bringing powerful, large scale work by three artists, Sumito Basak, Shreyasi Chatterjee and Kingshuk Sarkar, to the art fair. These works reflect and demonstrate in very different ways the international cross currents which are deeply embedded in the rich cultural history of the Indian city of Kolkata.
Flux – City of Change in collaboration with Joleen Loh
Artists: Hilmi Johandi, Melissa Tan, Zai Tang,Danielle Tay

The Bachelor and the Mother in-law . Artist Hilmi Johandi
It is widely recognised that Singapore is a place of continuing economic and urban growth through which the state aims to underpin its important position within Asia and the world. This touches every aspect of life. It is manifested through ambitious projects in all sectors including the visual arts. A major new National Art Gallery will open in 2016 and a huge new arts complex has been created for contemporary art at the Gillman Barracks. Up to now little has been seen here of the work of the new generation of artists who are working within this context and with these four, Hilmi Johandi, Melissa Tan, Zai Tang and Danielle Tay, we bring you some exceptionally powerful and individual responses.


Melissa Tan
Flux – City of Change showcases the work of these four young artists who respond in very particular ways to the fast changing urban and cultural landscape of Singapore. The works directly explore and depict Singapore's cultural history, reflect its current state and examine its future. These conceptual explorations are further strengthened by the ways in which each employs the inherent qualities of their chosen media and ways of working. Together they offer a snapshot of the diverse range of issues that interest and inform the artistic practices of many young artists in Singapore today.

Zai Tang has two works and one is a collaboration with motion-graphic artist Simon Ball. Both stem from sound recordings that Zai made between March and June this year at Bukit Brown – the extensive Chinese cemetery in Singapore which the authorities are about to turn into a four-lane highway. On each visit he recorded the sounds that he encountered during a different hour within the 24 hours until he had, in effect, a complete cycle of day and night. Selecting from this material he has, in the work entitled Respect, created a sound track played back using a dubplate (which itself has a limited life as it wears down with each successive playing) and a drawn visualization of the score of the soundtrack. These together represent original sounds left relatively untouched so that their intrinsic qualities are revealed. In the second work entitled ….. he and Simon Ball have treated the original material as a resource to be exploited and have produced something new of their own creation. In addition to Zai's concern in this work to demonstrate the reality of urban progress his underlying interests focus on such matters as how listening relates to our experience of place and psyche and how we can in some sense feel sound.
Supported by National Arts Council, Singapore
Nikki Tompsett
Co-founder of Todds Gallery, which she ran from 2006 to 2009, having completed a Master of Fine Art with distinction from Reading University in 1999. Most recently, alongside developing her own practice, Nikki is the newly appointed Creative Co-ordinator at the Creative Foundation, Folkestone. www.pureartsgroup.co.uk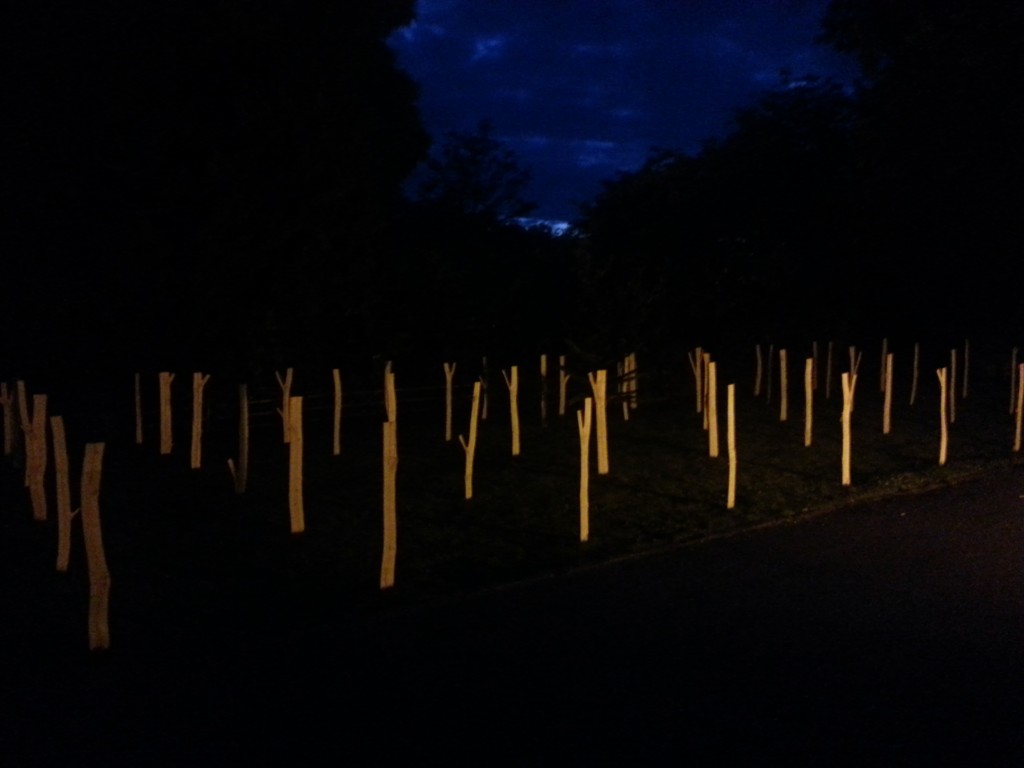 Best Overall Artist – James Roseveare; FIELD
Invited by Pure Art Fine Art Director Lesley Sams to curate her stand at Strarta Art Fair. It has been our remit to highlight the phenomenal job Pure Fine Art does in supporting emerging talent through their annual selection and prize giving process as well as collaborating with Pure Fine Art's very much established invited Artists programme.
This has led to us working with 18 artists with a wide range of styles and techniques, creating a coherent exhibition and identity for the Strarta Art Fair.

Some interesting themes have emerged – with a predominance of closely observed works examining psyches of both humanity and nature, often with a twist, sometimes surreal or a little sinister in delivery.

It is perhaps not surprising that a Sussex based arts organisation would attract a great many practitioners who are drawn to the light and atmosphere of the landscape. Perhaps being slightly removed from London gives us a critical distance and a distinctive voice within the contemporary art world. Maybe we have more space to follow our own path, take more risks or simply be more objective?
Curators Nikki Tompsett and Martin Everett MA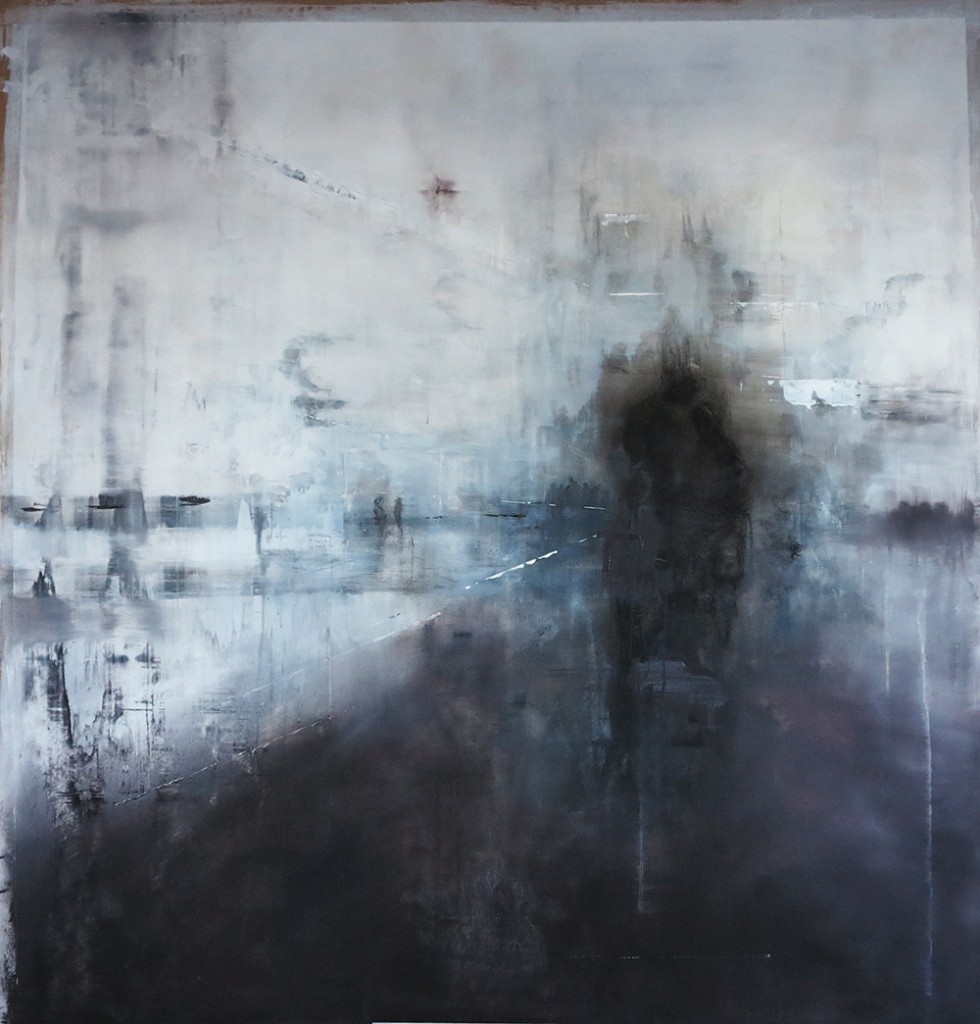 Best Emerging Helen Acklam all that remains
Artists Being Shown at STRARTA: Paul O'Brien
Helen Acklam,John Shanks,Will Taylor,James Roseveare,Billie Bond, Janine Kilroe,Louisa Crispin,Alison Trask,Rosalind Barker,Jackie Summerfield,Amanda Averillo,Fleur Alston,Katherine Reekie,Martin Everett,Alex Bratell,Nigel Green,
Brenda Harthill.
Ben Moore
Founder of Art Below, The London based Public Arts Enterprise. With a wide range of international artists and its various campaigns in cities worldwide, the organisation has an important position within the movement of contemporary art in public space.
www.artbelow.org.uk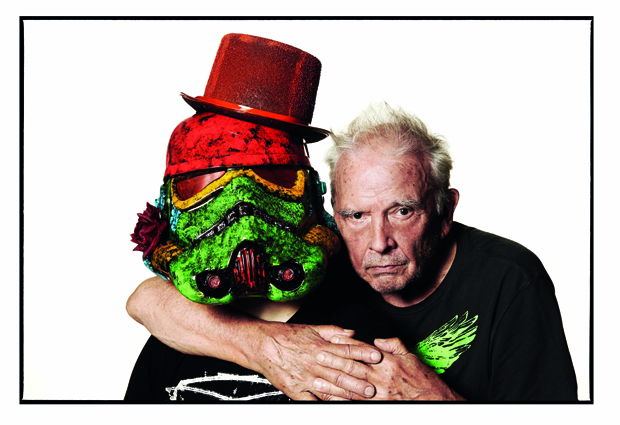 David Bailey
For STRARTA Ben Moore, founder of Art Below will team up with the Missing People Charity and Andrew Ainsworth, creator of the original Stormtrooper from Star Wars.
Art Wars will show Stormtrooper helmets 'customised'by some of the most well known British Artists around.
A full list of artists will be revealed in September, but current contributors include Portuguese artist Joana Vasconcelos, English multimedia street artist D*Face, Antony Micallef of BP Portrait Award fame, East London's Alphabet Street creator Ben Eine, rising star of the London contemporary arts scene Oliver Clegg, Turner prize nominee Yinka Shonibare, street artist Inkie and internationally celebrated artists Jake and Dinos Chapman, Damien Hirst, Paul Fyer and Mat Collishaw. All participating artists have been issued with a Stormtrooper helmet cast from the original 1976 moulds by Andrew Ainsworth.
2013 marks the 10th year that Ben's brother Tom has been missing. Proceeds from the Art Wars exhibition and auction go to the Missing Tom fund, which was started up specifically to raise money to support the search for Thomas Moore.
missingtom.com
STRARTA art Fair 9th-13th October 2013 Venue Saatchi Gallery Duke of York's HQ King's Road London SW3 strarta.com
Categories
Tags