Following its long-standing tradition of working with cutting-edge artists, Absolut has just announced four creative collaborations with French multi-artist and musician Woodkid, American digital media artist Aaron Koblin, French Haute Couture designer Yiqing Yin, and Brazilian graphic novel artist Rafael Grampá.

Aaron Koblin Transform Today campaign
"Transform Today is a call to arms – a rallying cry for a generation of creativity to break free from the idea that anything is predetermined and to take control of their future. The brand ethos manifests our belief that tomorrow is not a given, it's for everyone to create,"
says Jonas Tåhlin, VP Global Marketing at Absolut.
Absolut has announced creative collaborations with a group of artists that are characterised by their daring spirits and dedication to continuously transform creative expression. Defining the cultural zeitgeist, the four collaborating artists craft their work by changing things, breaking things, challenging conventions and recreating themselves in order to become something more.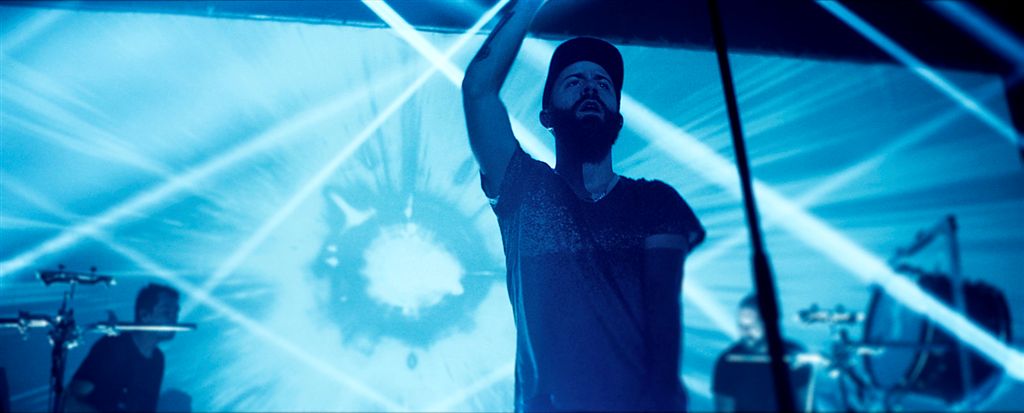 Woodkid – Transform Today campaign
Woodkid, also known as Yoann Lemoine, is a French multi-talent who constantly transforms from illustrator to designer to director to musician.

Aaron Koblin
Aaron Koblin is an American digital media artist with one foot in art and one in technology, known for his transformative visualization of digital data.
Yiqing Yin is an emerging fashion designer from France who has already challenged and transformed the traditional world of haute couture.
Rafael Grampá is a Brazilian graphic novel artist who transforms graphic design by looking at each page he creates as choreography, not just simple storytelling.
The campaign has just launched globally on absolut.com, which features artist profiles with intimate videos introducing the creators, the ideas that inspire them, and the goals of their work. Beginning in November, the artists will open up their creative processes for global audiences both online and in real life. Coming to life through a series of interactive events, the initiative will offer participants the opportunity to explore their own creative potential through a variety of media, enabling them realize their own ability to create the future.

WoodKid
"I am a person who gets bored very easily, and I constantly seek to evolve. But transformation is not denying who you were before – it's about being something more, something new and something better,"
says Woodkid.
"There are millions of things that I haven't tried that I would love to explore. Let's see where I move forward from here."
Categories
Tags