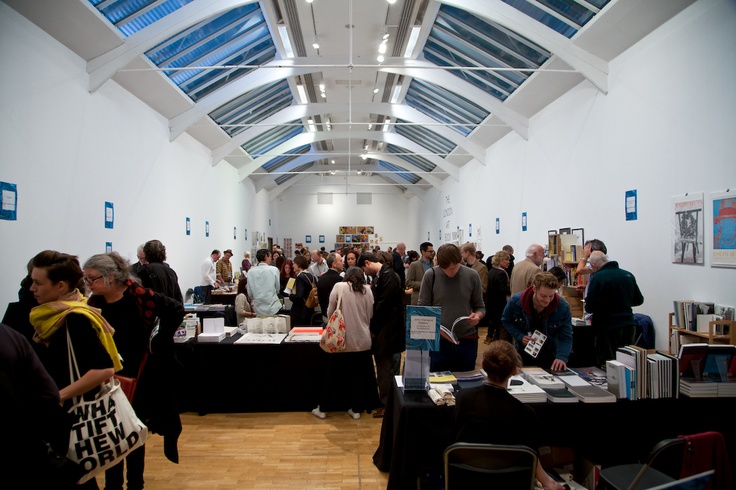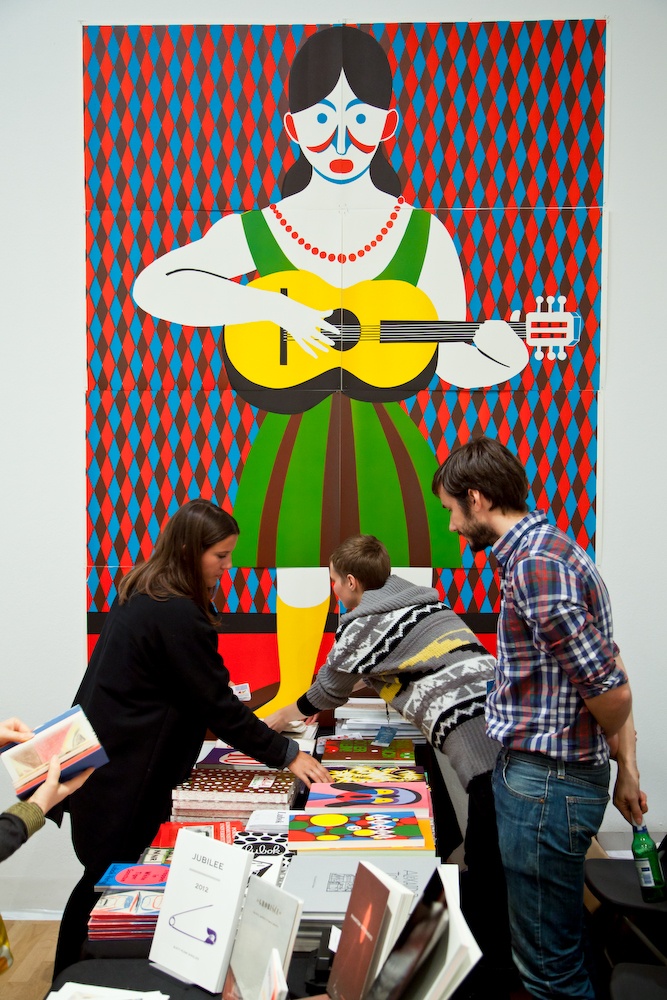 This September at the Whitechapel Gallery, The London Art Book Fair celebrates the best of international contemporary art publishing. Returning for its fifth year the Fair will feature a diverse range of events, from printing workshops, screenings and readings to talks by leading artists and authors including Tacita Dean, Cornelia Parker and Luc Tuymans.
Major publishers including Thames & Hudson and Hatje Cantz will present their newest and most popular releases with exclusive discounts, alongside exhibitors such as Four Corners Books, who collaborate with contemporary artists including Marc Camille Chaimowicz and Donald Urquhart to reinterpret and illustrate famous novels; Colombian design studio and independent publishing house la silueta and Toronto-based Bywater Bros. Editions who produce contemporary artworks and books with artists including Richard Prince and David Shrigley.
Event highlights at The London Art Book Fair 2013 include:
Screening and Conversation:
Tacita Dean Friday 13th September, 2–3.15pm, Zilkha Auditorium (Free) A screening of Tacita Dean's film Michael Hamburger (2007), a moving, evocative portrait of the late poet and translator, filmed in his Suffolk home. Dean will also talk about her work and literary influences.
Conversation: Cornelia Parker and Iwona Blazwick Friday 13th September, 4–5pm, Zilkha Auditorium (Free) Artist Cornelia Parker discusses the development of her career from the late 1970s to the present day with Iwona Blazwick, Director, Whitechapel Gallery, and author of the first full monograph on Parker's work.
Children's Workshop: ottoGraphic Saturday 14th September, 1–3pm, Creative Studio (Free) An art-making workshop with graphic artist and illustrator Otto, whose influences range from Russian Constructivist designs and Polish poster art to Renaissance painting. Suitable for children of all ages and their families.
Readings and Discussion:
Flash 500 Saturday 14th September, 12.30-1.30pm, Zilkha Auditorium (Free) Short readings of newly commissioned poetry, fiction and statements handpicked by artists' publishers Akerman Daly.
Talk: Luc Tuymans Saturday 14th September, 2–3pm, Zilkha Auditorium (Free) Launching the new series ON&BY, which presents key writings by and on the most significant artists in contemporary culture, Belgian artist Luc Tuymans talks about his work across painting, film and exhibition making.
Screening and Conversation:
Derek Jarman's Sketchbooks Saturday 14th September, 4–5.45pm, Zilkha Auditorium (Free) Stephen Farthing and Ed Webb-Ingall, editors of a new publication on the handmade sketchbooks of pioneering filmmaker Derek Jarman, in conversation with Whitechapel Gallery film curator Gareth Evans. Accompanied by a screening of Derek Jarman's final film Glitterbug (1994).
Workshop: Ditto Press Sunday 15th September, 12–1.45pm; 2–3.45pm; 4–5.45pm, Creative Studio (£6) Cult print and publishing house Ditto Press lead a workshop teaching how to produce beautiful stencil prints using the Risograph technique. Take home at least five copies of your own print after the workshop.
The London Art Book Fair 13th –15th September 2013 Whitechapel Gallery 77-82 Whitechapel High Street London E1 7QX www.whitechapelgallery.org/book-fair/
Categories
Tags