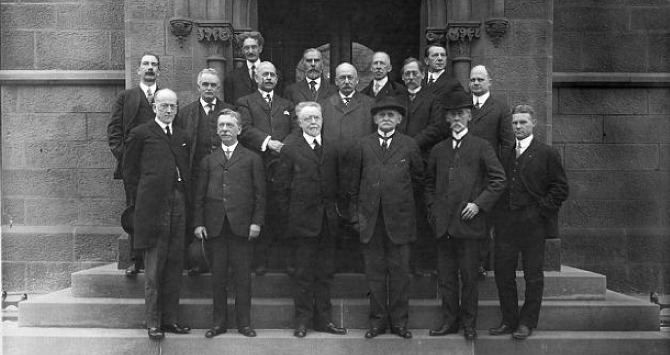 29th June to 27th July The Opinion Makers Address: Enclave 1, 50 Resolution Way, SE8 4AL www.alisn.org/The-Opinion-Makers
Juan Bolivar with Richard Wathen | Gordon Cheung with Sayshun Jay | Richard Ducker with Charles Mason | Matt Hale with Chris Rawcliffe | James Hopkins with Nick Hornby | Iavor Lubomirov and Bella Easton with Frances Richardson | Kate Lyddon with Maria Bajt
"What was it that made small groups of artists get together and show other artists while at the same time managing their own practice? What was their work like and did it relate to what they chose to show in their own space?"
(Chris Hammond, from the press release of Spacemen, 2003, MOT International)
Iavor Lubomirov and Bella Easton are artists who curate. As well as making and showing work, they regularly organise exhibitions and events and run the LUBOMIROV-EASTON project space. Over several years they have been in conversations with other artists who curate about the various implications of combining these roles, about some of the conflicts of interest that arise and about the way that as curators they take some part in the formation of public opinion of art and artists. The result is The Opinion Makers – an exhibition conceived as paired juxtapositions (one work by an artist-curator, together with one work by an artist of their choice) which aims to create an open discussion about the dual role of the artist-curator; to tackle head on the issues that arise from it; and to use it as a unique window into the intricate subjectivity of the curating process.
When artists curate they choose art in a particular way, arguably motivated or coloured by concerns within their own practice. Conversely, when curators are practising and exhibiting artists in their own right, there is a potential opportunity to discover – through the medium of their art – curatorial motives which are either consciously or subconsciously unavailable in an exhibition itself, nor in its supporting materials, such as press releases and articles.
The Opinion Makers is a pragmatic attempt to use the artist-curator as an explicit tool for understanding curation. It is also a statement about the significantly expanded presence of the artist-led approach in the contemporary curation landscape.
Categories
Tags