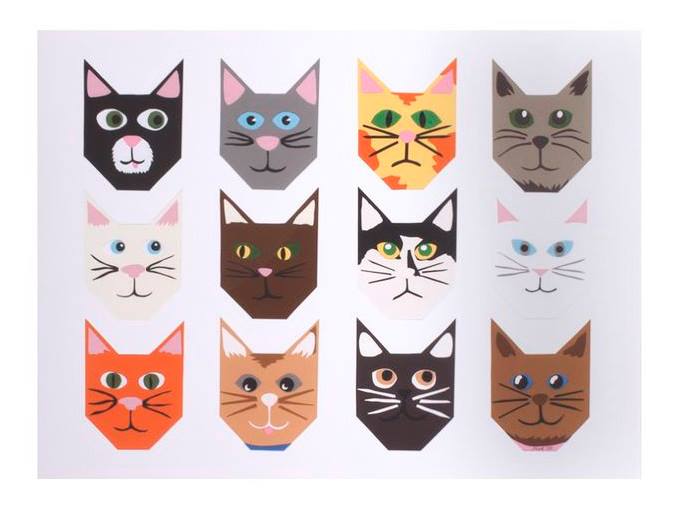 That Cattt giclée print designed by Mark Stewart for House of Bulldog & Moose. The original artwork was made from hand cut coloured card and paper. Featuring 12 cats with individual personalities based on pets owned by family and friends.
More Info: House of Bulldog & Moose
You can also submit your work for inclusion on FAD just use our Facebook Page to submit it. Please add info about your work and about yourself Good Luck !
Categories
Tags