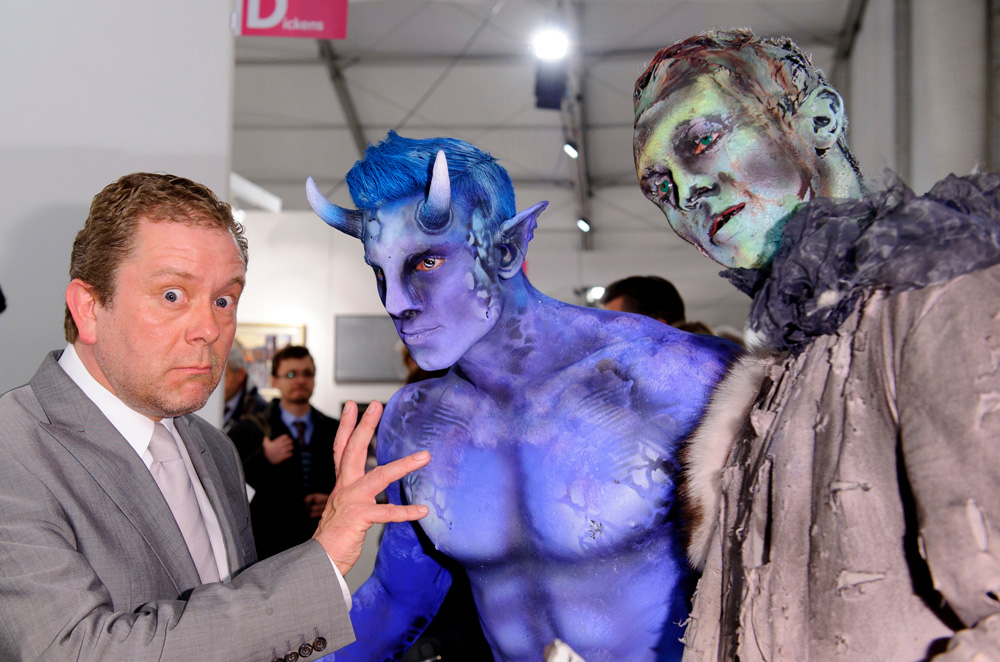 Comedian Jon Culshaw and the opening night entertainment. Photo: Rex Features
13th -16th June 2013
Enjoy an arty summers day out and get carried away with art on the Heath. With 113 galleries under one roof and thousands of artworks by hundreds of artists priced £40 -£4,000.
On show will be paintings, original prints, photography and sculpture, from the traditional to the contemporary, by both established artists and new discoveries. Artwork can be wrapped and taken away on the day, and children are welcomed with free Kids' Activity Packs to help them enjoy the day in their own creative way.
Tonights Charity event is in aid of the New End School Association, which supports the local state primary school. NESA are launching a new fundraising campaign at the fair, with a secret postcard sale !
www.newendschoolassociation.co.uk/
Categories
Tags