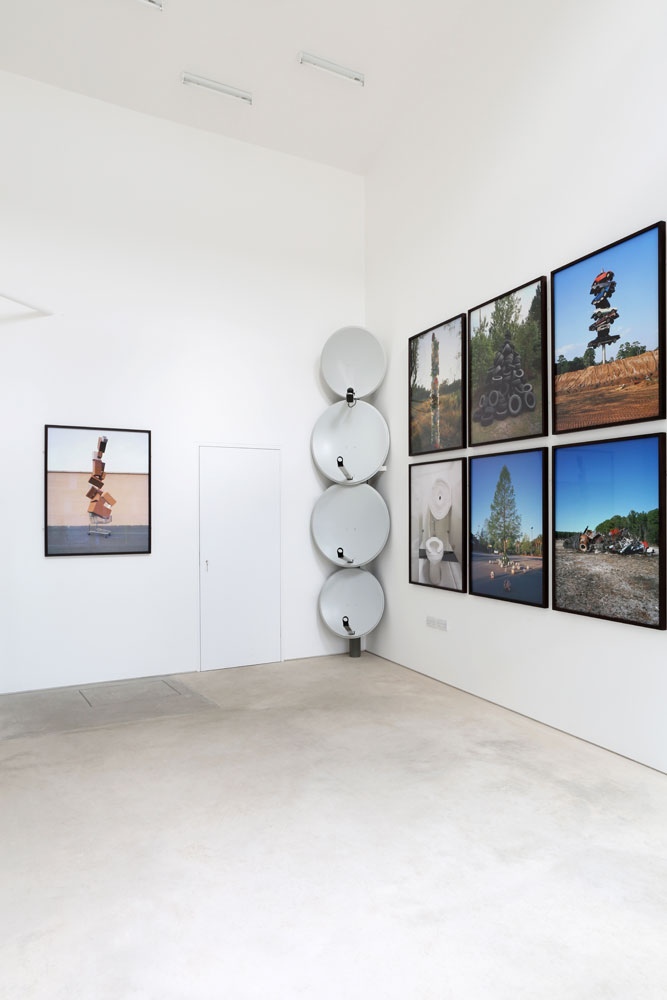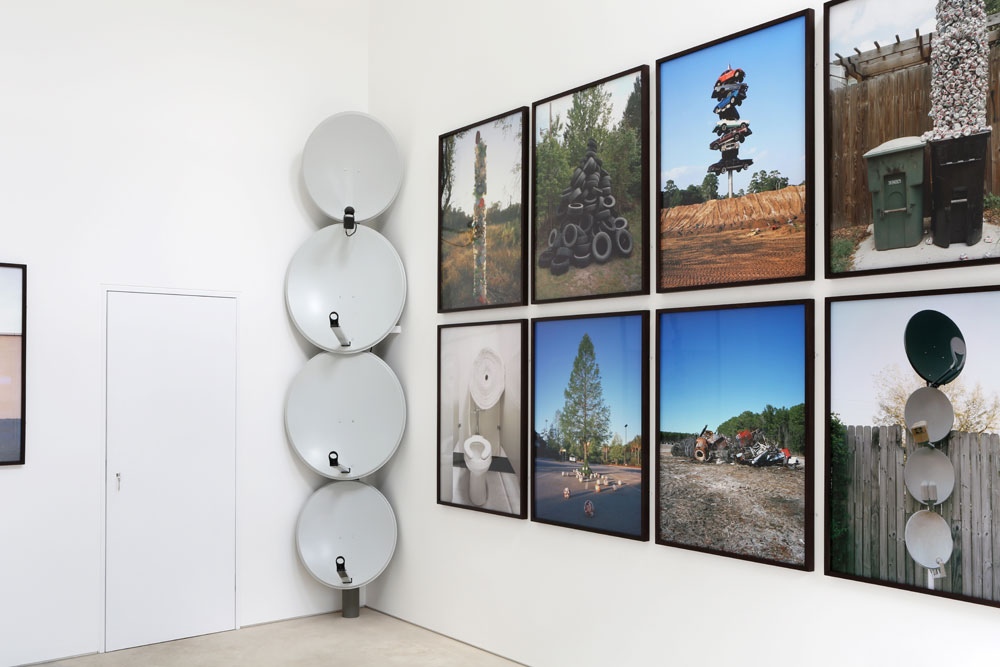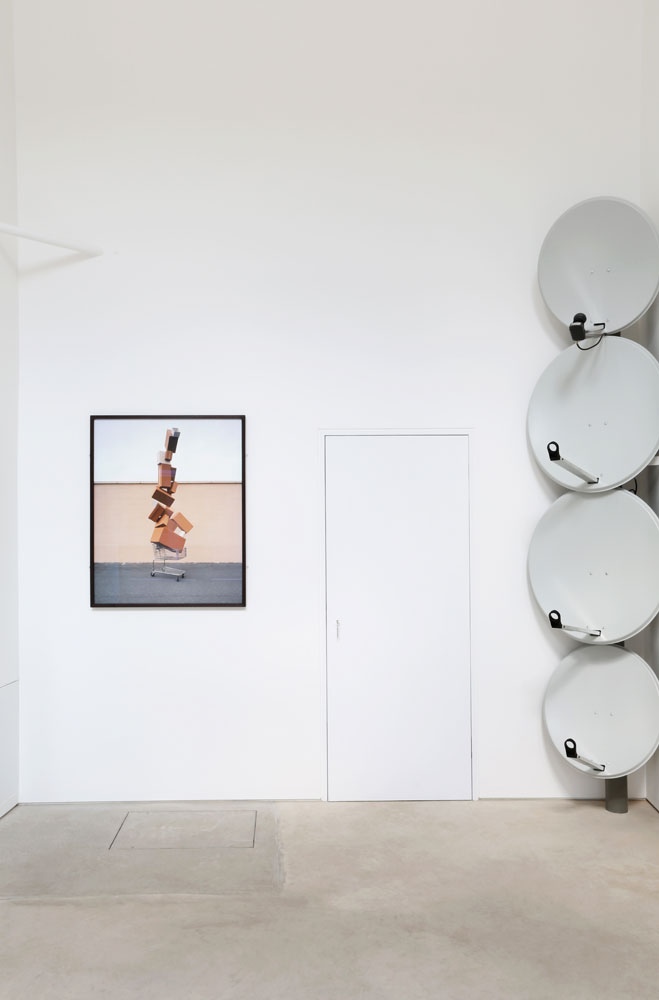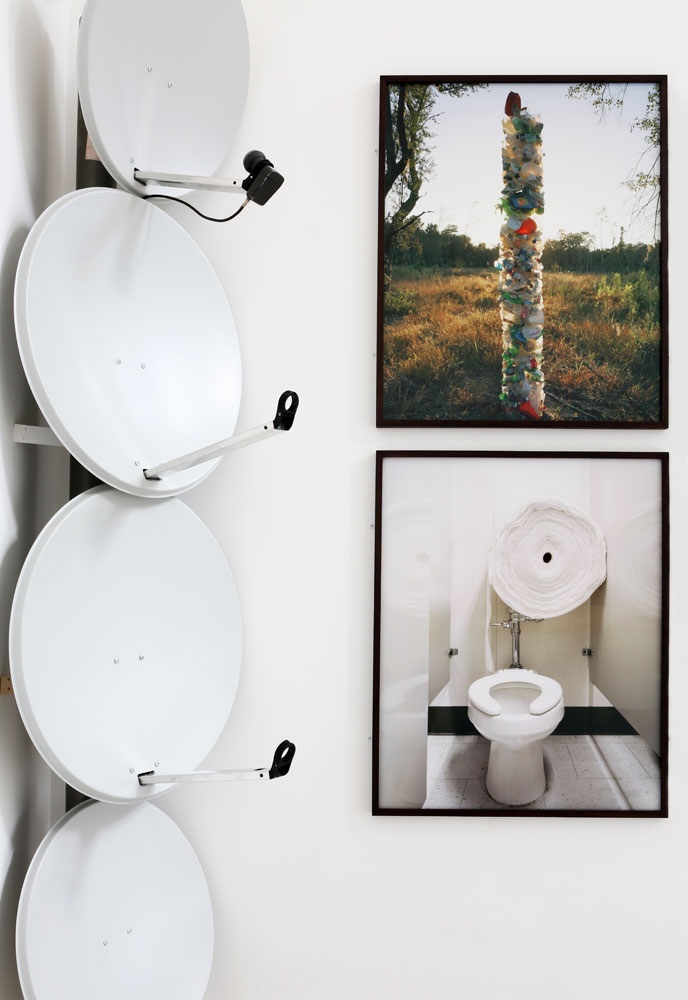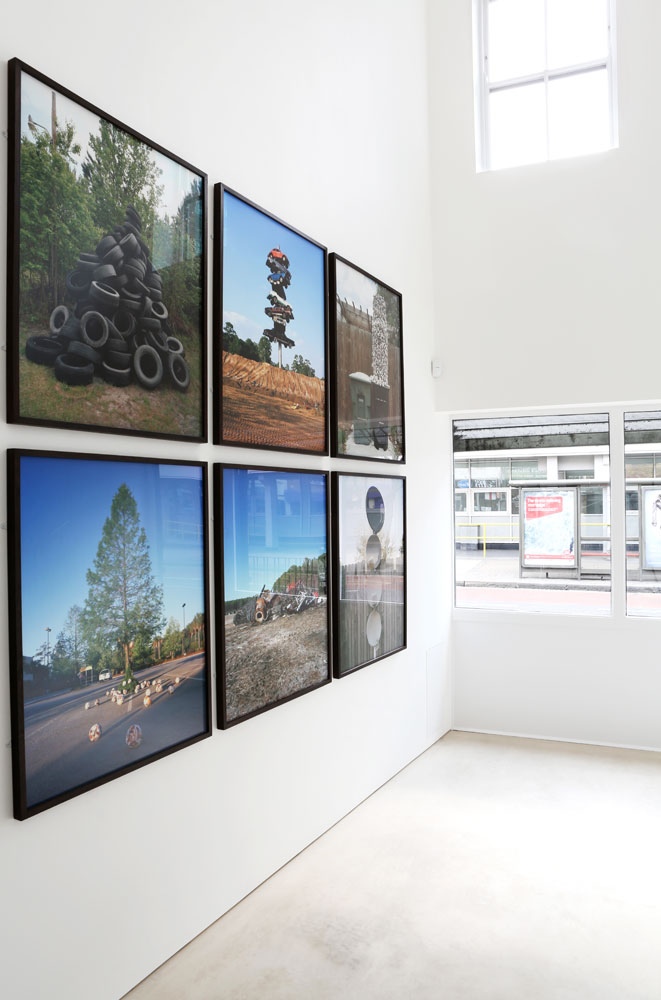 On display through May 18th 2013 69 Roman Road London E2 0QW www.romanroadps.com
Roman Road Project Space hosts the first solo-show of David Welch, American photographer, in London. The exhibition presents a selection of twelve large format photographs and two sculptures from his on-going series Material World.
With this series Welch presents to us a thought-provoking project that takes influence from Karl Marx's theory of 'Objectification', a concept that considers humankind's relationship to materially existing forms. For Marx, 'objectification' is the process through which individuals externalize themselves through the objects they produce.
These forms in turn help us to progress as human beings and acts as symbols for self-understanding and reflection.
In our contemporary world however a small minority of people control the means of production. Individuals are therefore forced to objectify themselves through the goods made available to them, which are nowadays mass-produced and in the form of consumer commodities.
Following Marx's concept, Welch's self-constructed totems of modern-day materially existing objects serve to convey our contemporary social biography. Using large-format photography, the assemblages are subsequently preserved within his images. The photographs then serve and remain as emblematic mirrors for our contemplation.
By creating and photographing larger-than-life totems of toys, televisions, clothing, cars and other mass- produced commodities Welch's Material World series exposes and emphasizes the material world we live in. His photographs speak of accumulation and mass-consumption and reflect our contemporary consumer milieu, leaving us to question: why do we feel compelled to consume?
David Welch's Material World will be the inaugural exhibition in Roman Road newly established project space. On the occasion of the exhibition, a portfolio of the fourteen prints and a catalogue will be released.
About The Artist
David Welch is an American fine art photographer. His work explores social issues, using large-format photography steeped in conceptual influences from art history and economic theory. David was recently selected by Louise Clements to be part of the FORMAT 13 Festival. In 2012, he was named one of the Magenta Foundation's Flash Forward winners and, in 2011, he was selected as one of Photolucida's Critical Mass top 50 photographers. David is a recent graduate of the Savannah College of Art and Design, where he earned his MFA in photography. He lives on the Island of Martha's Vineyard with his partner Trina, daughter Camden and newborn, Declan.
Categories
Tags