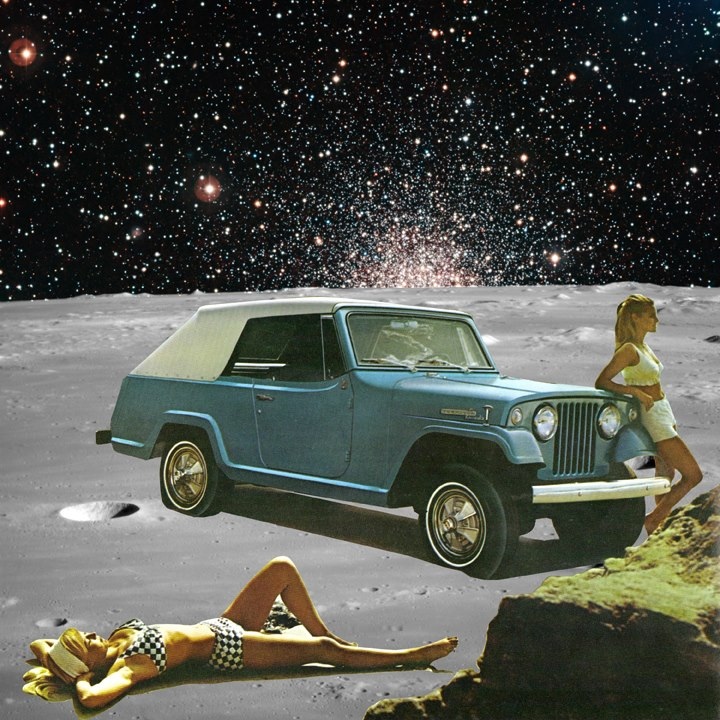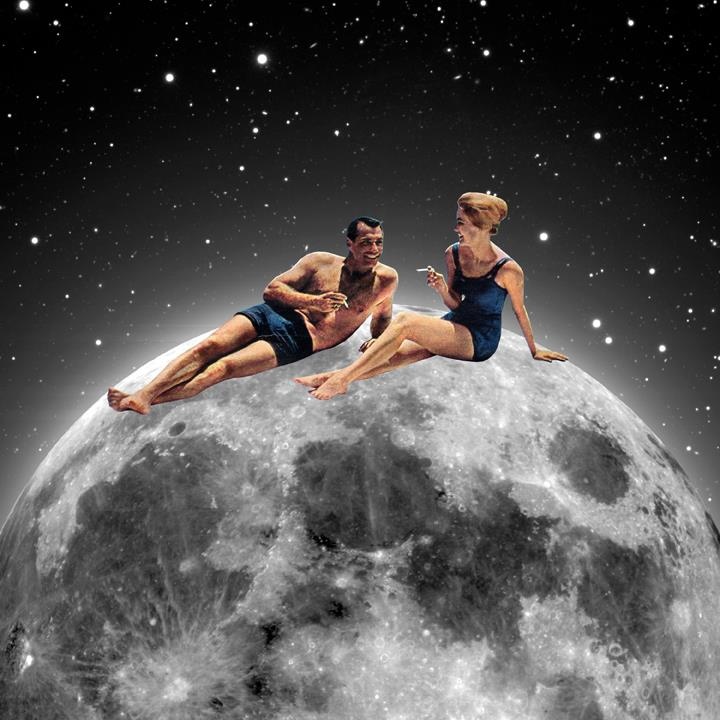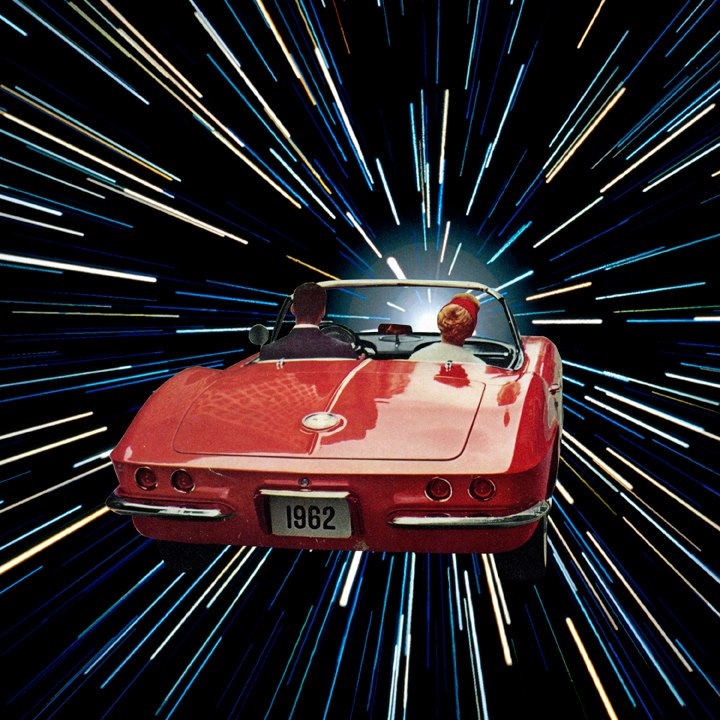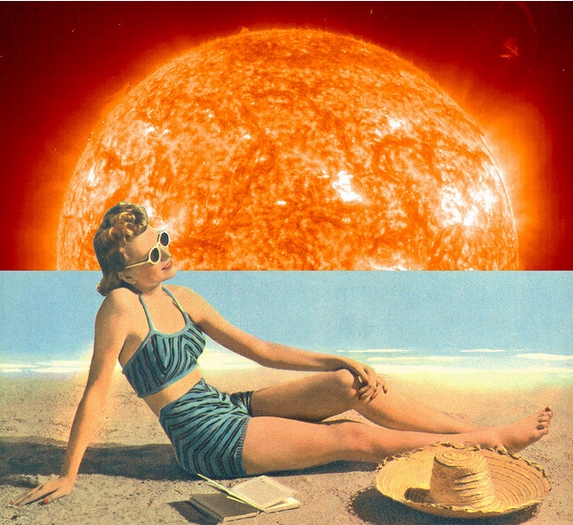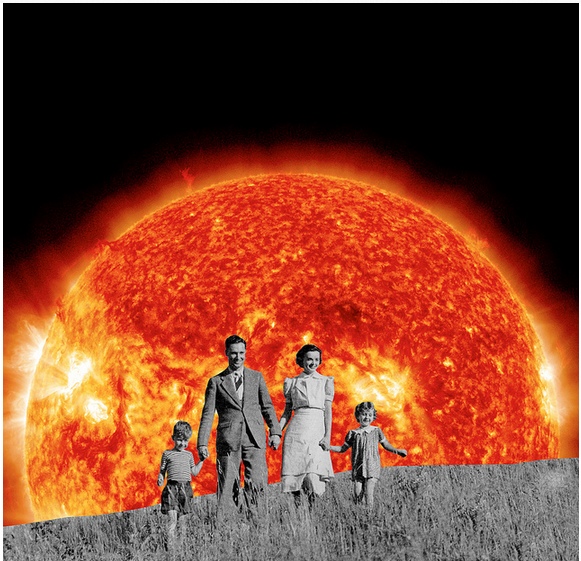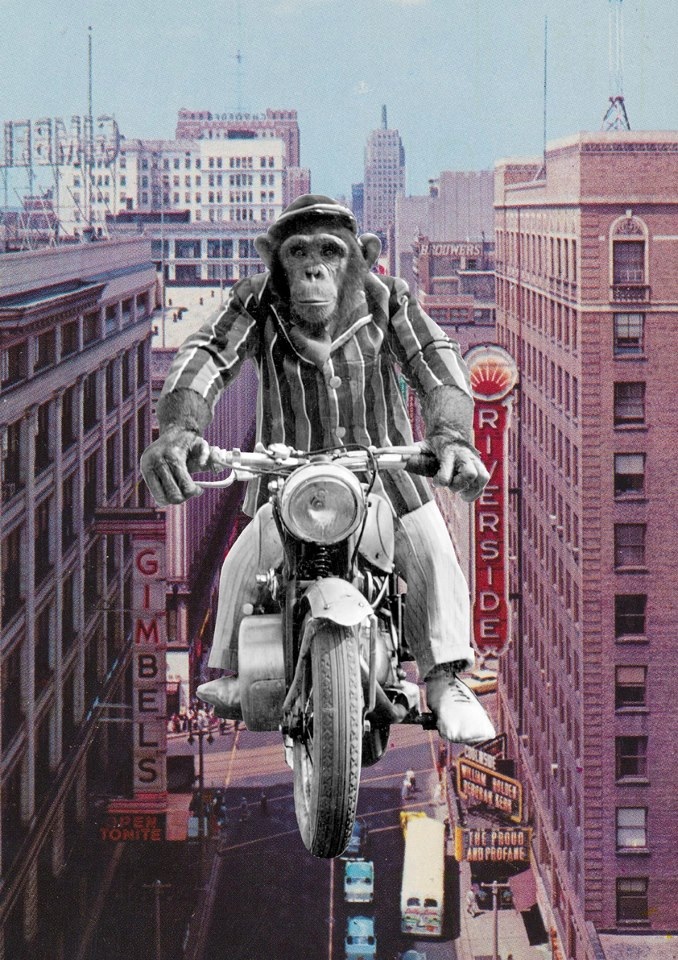 Jester Jacques Gallery, alongside FADpresents, proudly present 'Electric Moon Candy' curated by Karen Shidlo and showing the artwork of Rob Bellman, Chris Daniels, Super Future Kid, Steven Quinn and Nicholas Goodden at The Other Art Fair 2013.
On show is a diverse and exciting selection of paintings, collages, photographs and drawings. There is overlap in the cut and paste style evident in SFK's paintings and Quinn's collages, as well as in the abstract colour fields in the photographs of Goodden and paintings of Daniels. Rob Bellman ties everything together with his drawings of structures and installations, made tangible in a table he has built specifically for the booth at the Fair.
In keeping with FAD and Jester Jaque's mission to support and represent the best of emerging art in London, each of the artists on display hail from different backgrounds, all equally prestigious and full of promise.
FAD will be running interviews with each of the artists leading up to the show at The Other Art Fair in April 2013. Below Steven Quinn
Is this your first time exhibiting at 'The Other Art Fair'?
Yes, this is my first time at TAOF. I have been in the position where I would like to have work in art fairs so having the chance to go with Jester Jacques Gallery I think is a great opportunity and hopefully I shall be back.
Sum up the concepts of the work you are showing at 'The Other Art Fair' – have you made anything especially for the fair?
Themes common to my work at the moment are apocalyptic, Humans populating the moon or Mars, Space travel, nuclear families and nuclear war. Although I haven't made specific works for the fair the pieces I am showing are some of my most recent.
Which artists are you interested in lately as sources of inspiration for your work?
I like to draw my inspiration from new & old but recently The Welcome Collection in London has my eye. There are many works there that inspire me… too many to mention.
What are the other influences on your work?
I'd say the usual really, Science/ Religion/ The fact I grew up in the 80s/ Sex/ Death etc.
Which do you feel are the best places for artists to sell and promote their work nowadays? Online, Art fairs or markets.
I think Etsy is great but in my opinion it is more craft, Design, Illustration and products etc…
Saatchi was good to begin with but now it seems anyone can put any old shit up there… Where it's at for me right now is Society6. For me it allows me to sell prints suited to the buyers needs. They choose what they want & I get a percentage. There are of course ethical questions I ask myself about selling iPhone covers & pillow cases etc but if Damien Hirst can sell skateboards I am ok with it.
What excites you most about your medium?
I love paper. Is that weird? I like older books & magazines… I like cutting them up & rehashing the images within them. It's exciting as you literally don't know what you will find or where you will find that.
Do you have a quotation or motto that you keep coming back to?
Not really but I do like the Alan Watts quote "All wretch & no vomit".
How much does experimentation come into your process of art making?
I don't really think ideas just pop out of nowhere… You have to keep going and experimenting and eventually you will arrive at some sort of conclusion. I also do anything I think of and also finish it. For me when using old paper… Once there is glue on it needs to be stuck down. Once it's stuck down its never coming off in one piece. I kind of like that I am forced to commit to something in that way.
What else is coming up for you this year?
Shhh…. It's a secret.
From, the artwork you are exhibiting at 'The Other Art Fair', which is your favourite?All of it. Which is your favourite?
Electric Moon Candy at The Other Art Fair Spring 2013 More Details Here : bit.ly/16tD7HC
Read The first interview with Super Future Kid HERE
And The Second Interview with Chris Daniels HERE
Categories
Tags