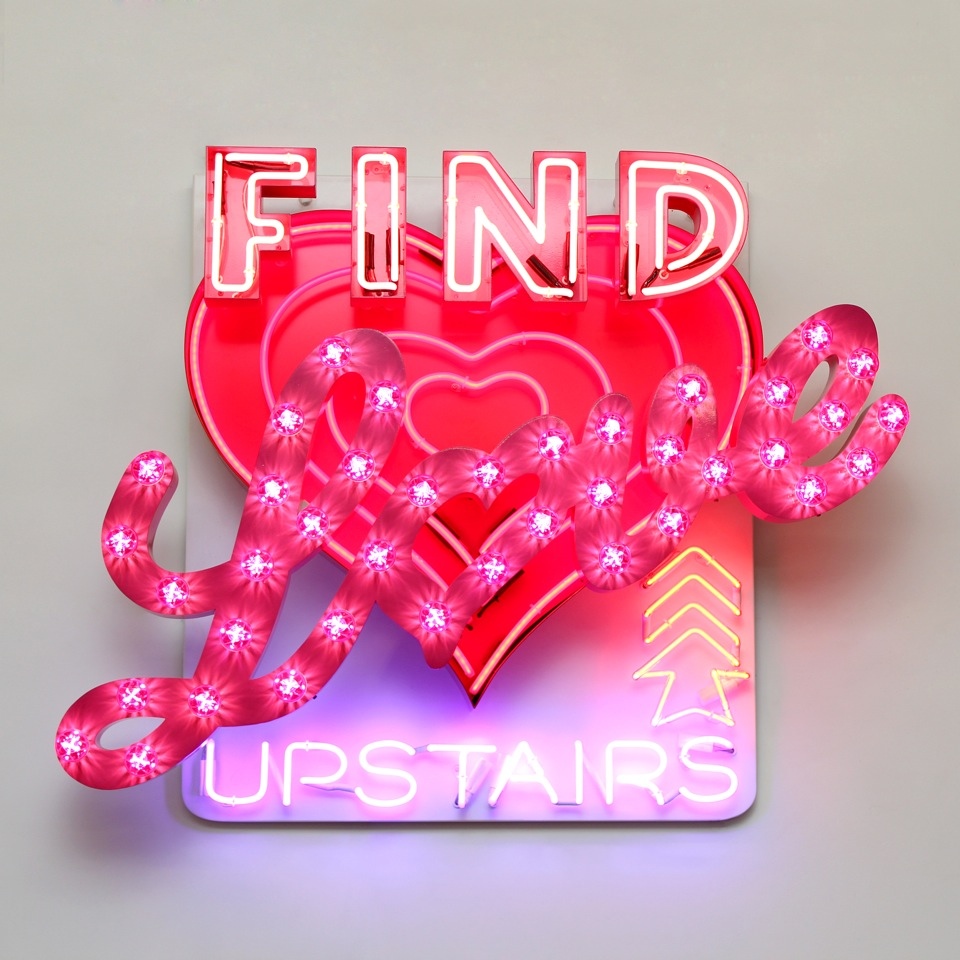 Find Love Upstairs', 2013 Neon, aluminium and ligh bulbs. Edition of 3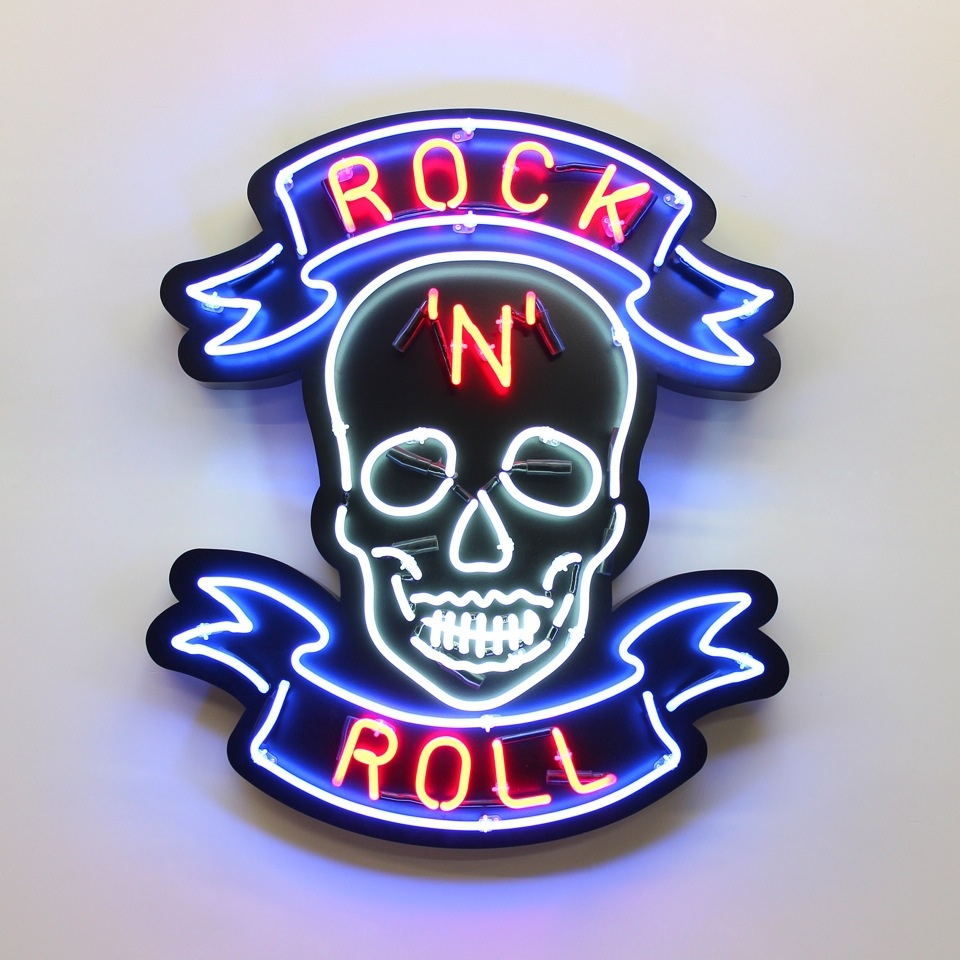 Rock 'N' Roll, 2013 Neon and aluminium, Edition of 3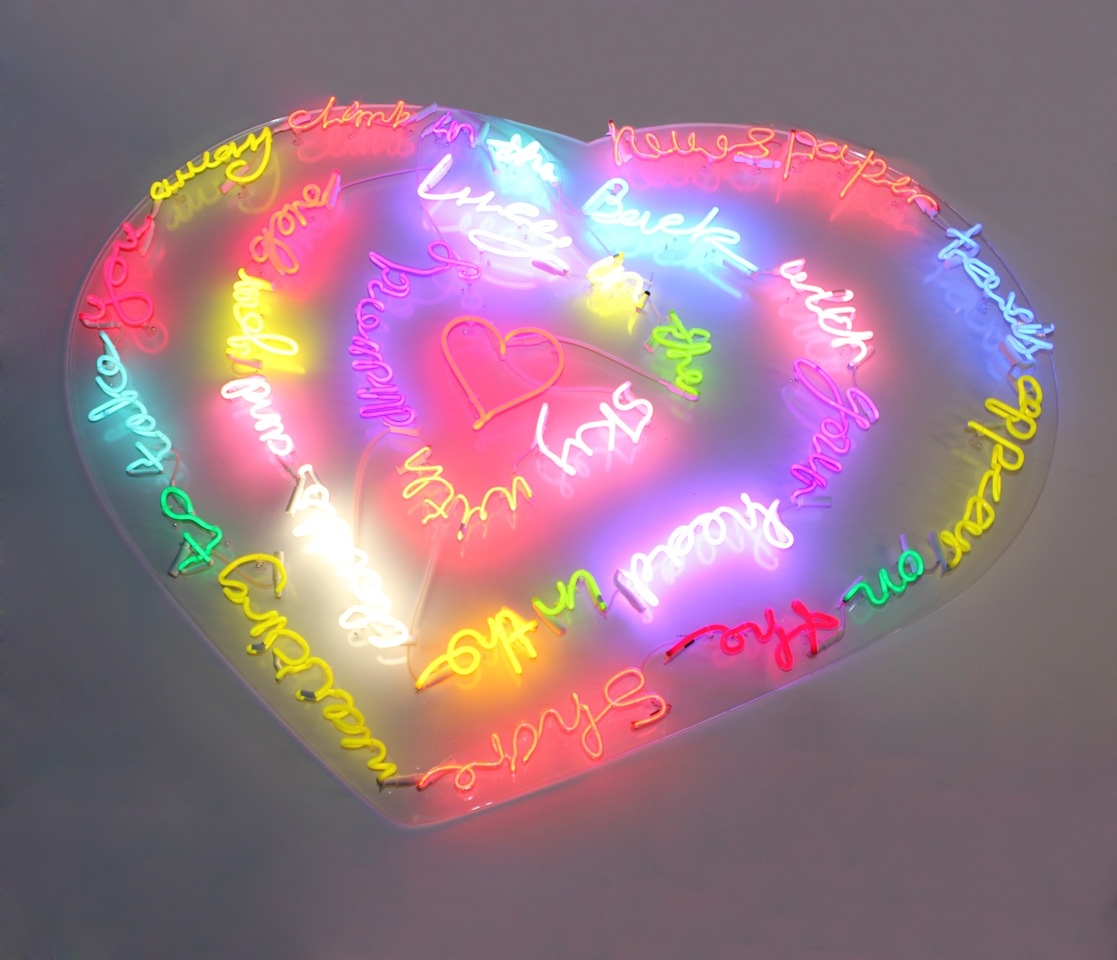 'Lucy In The Sky With Diamonds', 2013 Perspex and neon. Unique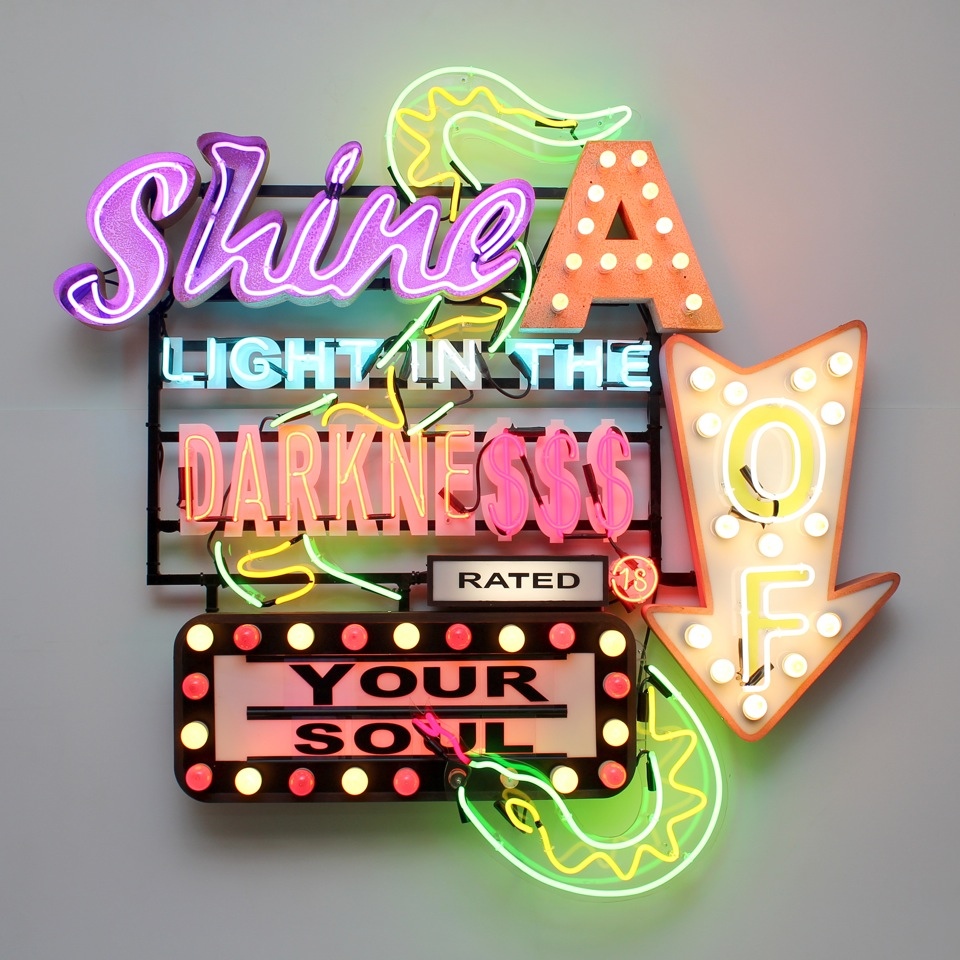 'Shine A Light In The Darkness Of Your Soul', 2013 Neon, aluminium, acrylic, festoon and pigmy bulbs. Edition of 3.
12th April – 1st June 2013 27 – 28 Eastcastle Street London W1W 8DH www.screamlondon.com
Scream is to present London-based light artist Chris Bracey's first UK solo exhibition. Chris Bracey has worked with neon and lights for over thirty years and has acquired a vast fan base including commissions from high-profile clients such as David LaChapelle, Stella McCartney, Martin Creed and Vivienne Westwood. Bracey has also provided dramatic installations for films such as Kubrick's Eyes Wide Shut, Burton's Charlie and the Chocolate Factory and the Batman films.
Many of his works are self-produced neons, referencing popular culture and iconic imagery, from the streets of Soho, tattoo culture, evocative statements and a lexicon of retro texts and references. Bracey also salvages old lights from fairgrounds, film props and vintage signs to re-work and re-generate them into contemporary pop sculptures that luminate and conjure a sense of wonder, nostalgia and glamour.
Bracey's father was a neon sign-maker, predominantly for fairgrounds and amusement arcades, and Chris learnt how to manufacture and design the neon signs at an early age. Inspired by the vibrancy and kitsch character of the Soho area in London during the 1970s, Bracey was confident that his designs for the signs would bring a fresh sense of glamour and intrigue to the area. The work went from strength to strength with every Soho club owner wanting Bracey's magic touch to revitalize their venues. During this time Bracey was approached by art director Chris Townsend who introduced him to the world of film and this gave Bracey the autonomy to expand the possibilities of what could be done with neon. Bracey comments, "Like any work of art, it's got spirit. Neon is only happy when it's on, when it's alive".
Having shown extensively in the US and with a focus on commercial projects for the last few years, this exhibition brings together a selection of new works specifically dealing with themes of heaven and hell – a metaphor for Bracey's diverse biographical journey. These themes bring together the highlights of Bracey's practice and transform the gallery into the realms of heaven, with free-standing Angel and Jesus sculptures, suspended wings and star constellations; and hell with his trademark Soho sex, tattoo and rock 'n' roll iconography such as "Hot Burning Love".
Bracey's entrance into the London art world will be dramatically evident as you approach the gallery, with a site-specific window installation of a dagger smashing through the window into a neon heart. Bracey provides an immersive experience for the viewer where he playfully creates a sense of theatricality and implicitly raises questions about morality, spirituality and their role in society.
Categories
Tags