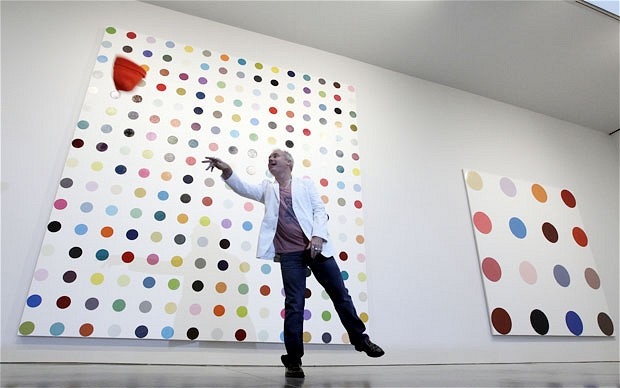 The Independent reports :
The artist at the forefront of the Young British Artists (YBAs) has produced spot paintings for 27 years and some wild estimates had suggested the number of works may be as high as 7,000. There are, in fact, about 1,400.

A catalogue of the spot paintings is to be published by Other Criteria, Hirst's publishing company, which will reveal the exact amount in existence when it is released in the next few months.

Jason Beard, the director of Other Criteria, told The Art Newspaper that "every single spot painting made will be listed" in the catalogue.

The news polarised dealers in the art world. One said the catalogue would set collectors' minds at rest, knowing the exact number. Another argued showing that many works would highlight the manufacturing process.
Read more over at The Independent Newspaper
About Mark Westall