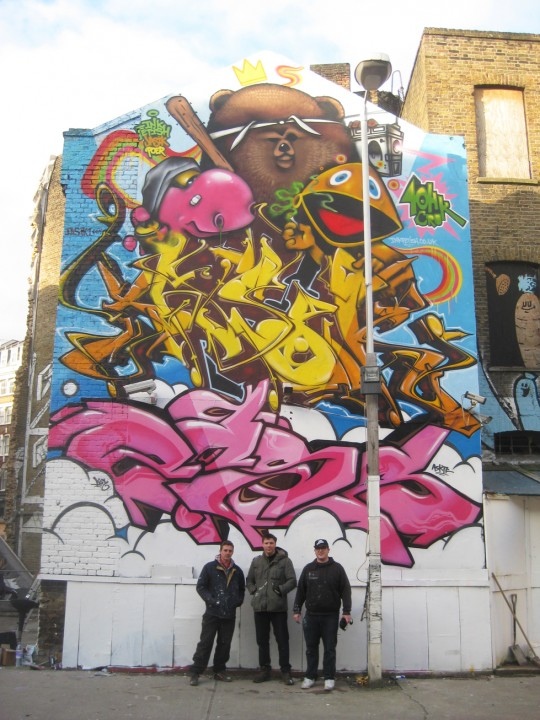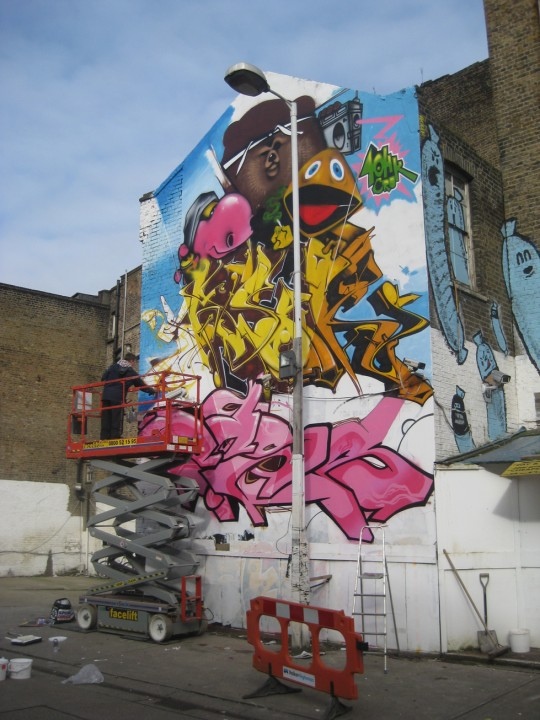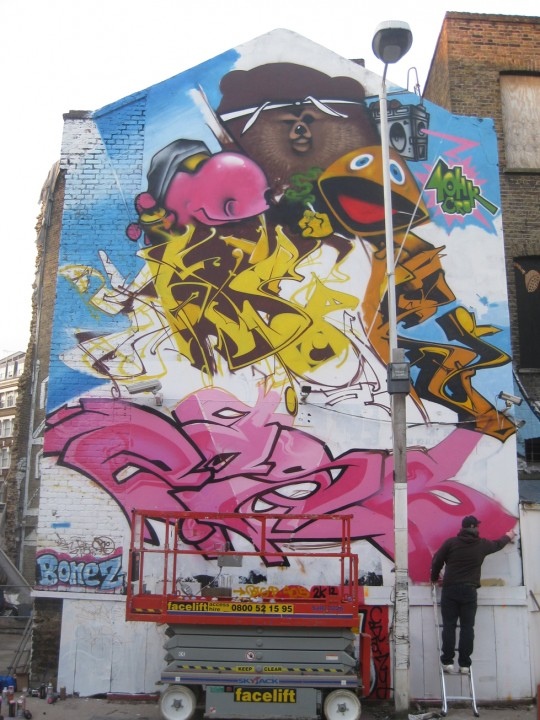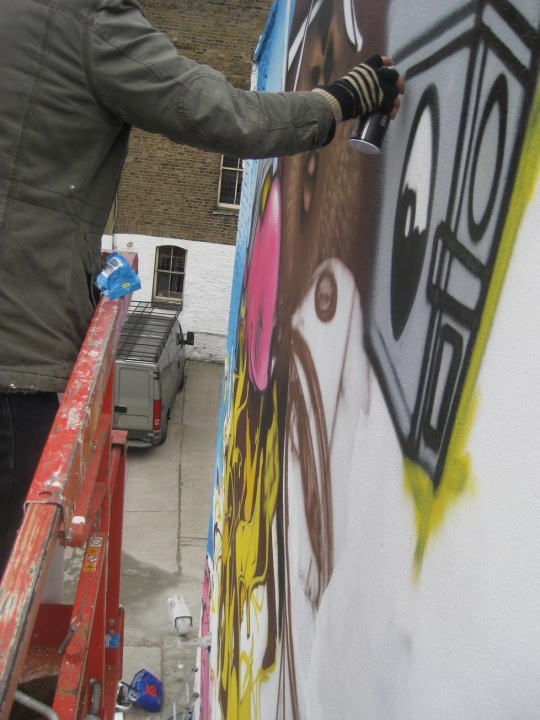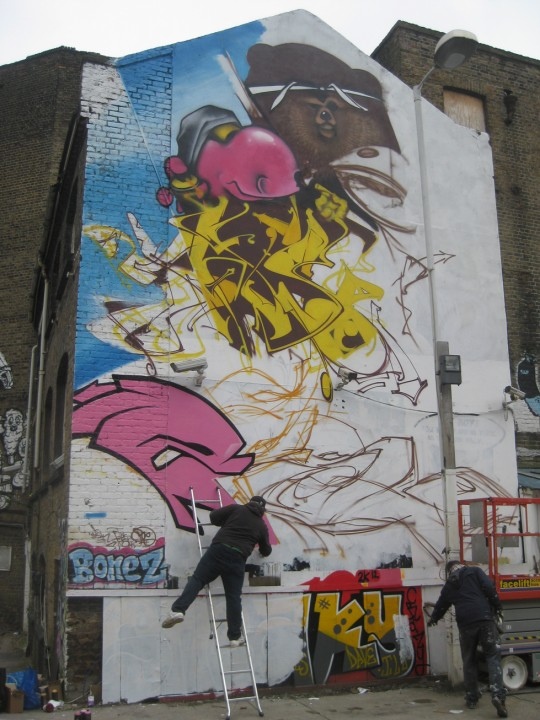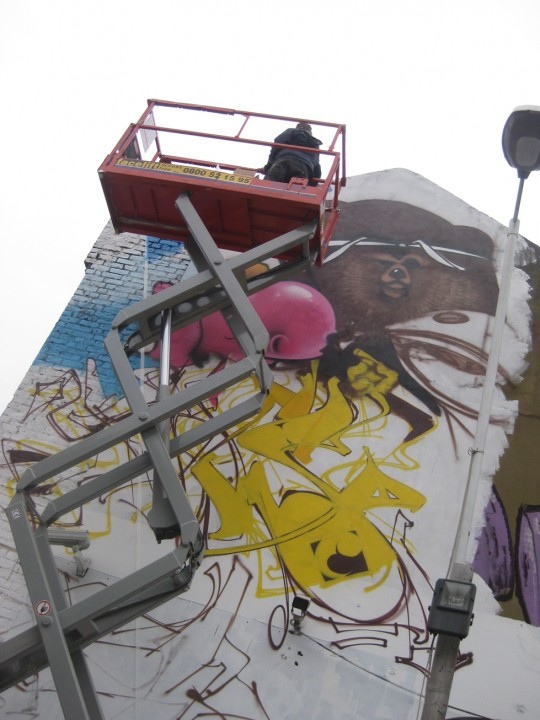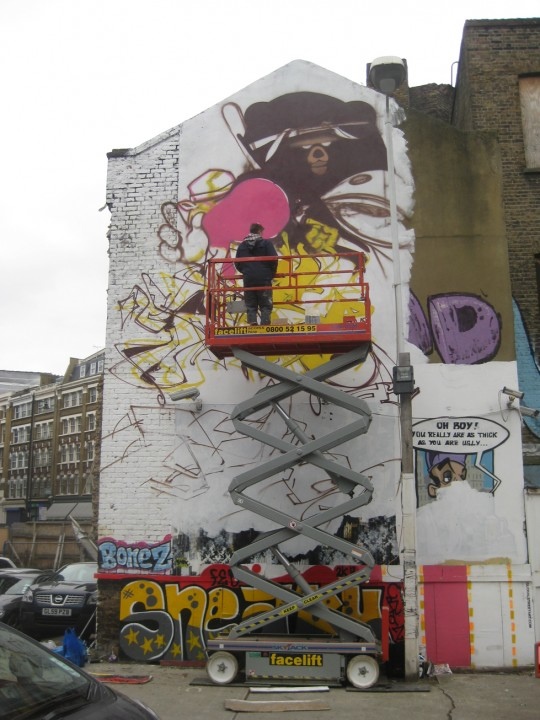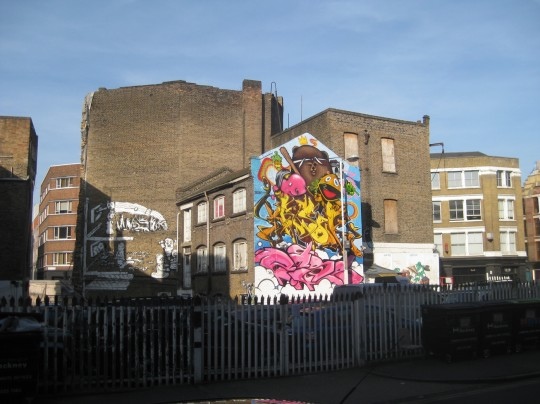 Rainbow! »
Inkfetish , Jasik and Poer have painted a large mural in a car park on Leonard street.
After much deliberation on an original theme to run with, they decided to base the mural on the cult kids TV show 'Rainbow' that ran from the late 70's to the early 80?.
Lee at Globalstreetart.com helped to find the location.
The character's vibrancy and bizarre design made them great candidates for subversion. It has sparked a few ideas in my skull and am planning to draw/paint a whole bunch of stuff referencing cult characters in the next few months.
Inkfetish
Categories
Tags