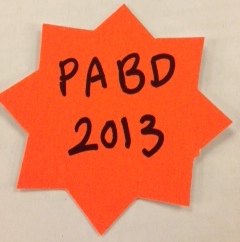 Publish And Be Damned Fair 2013 11am – 7pm Institute of Contemporary Arts The Mall, London, SW1Y 5AH
Visit for the usual mayhem and over 50 PABD Members including, The Block, OEI magazine / OEI Editor, Happy Sick Idle, Copy, Picpus, Limner Journal and Studio Operative, FUN Magazine / Ditto Press, Duke Press, The Grantchester Free Press, Mark Pawson, Wysing Arts Centre, Café Royal Books, X marks the Bökship, Daniel James Wilkinson, The Coelacanth Press, P.A.S.T. Projects, covered in toner, Nieves, P.E.A.R., Fillip, New Documents, Allotrope Press, MUTE, AND, Schizm, Art Licks, ESP/Eastside Projects, Michalis Pichler, Hard Mag, Onomatopee, The Everyday Press, T-R-E-M-O-R-S, Clod Magazine, Infinite Greyscale, [RHP] CDRs, Decadence Comics, Garageland/ Arty, Occasional Papers, Performance as Publishing, AMBruno, Sara MacKillop, LemonMelon, David Osbaldeston, The London Bookshop Map, Banner Repeater, SALT., fourteen-nineteen, Arcadia Missa, oomk zine, I am Dora. I am Dora, The Gym and The Alarmist.
Instant Publishing/Automatic Writing
New videos by Fiona James, Clunie Reid, Erica Scourti, Anne Tallentire, Duncan White and Camilla Wills will be installed throughout the fair.
'I Don't Want to Write a PhD' panel discussion
Categories
Tags