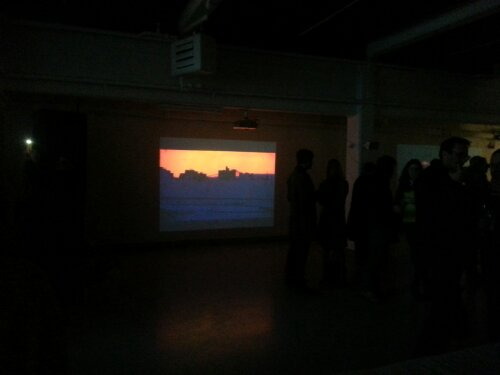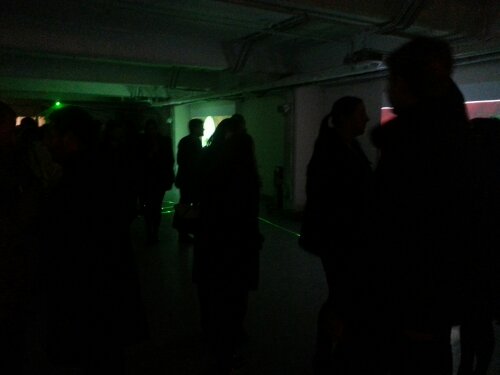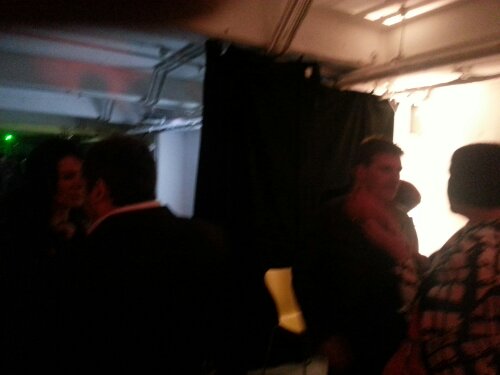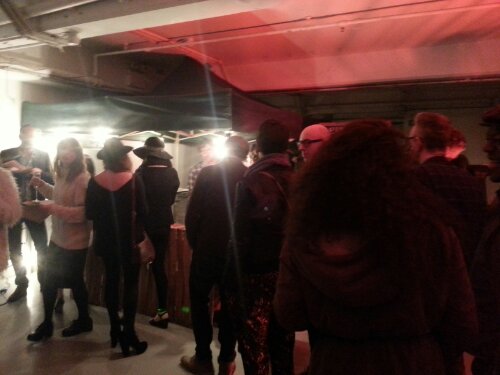 Have A Listen: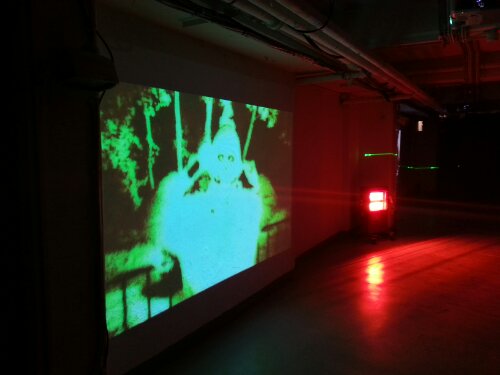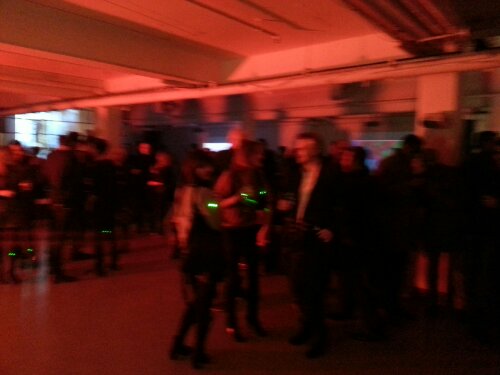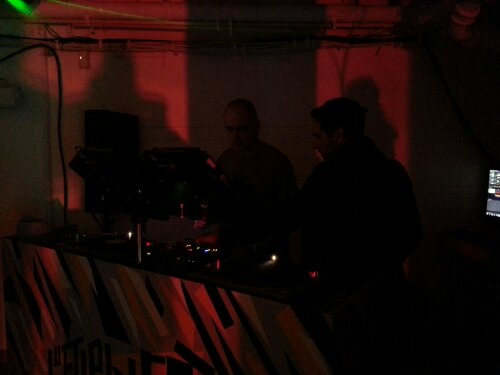 At a rammed party (rave) to, launch his debut album Dinos Chapman played his album live to a crowd of art and fashion movers and shakers including Matthew Slotover, Jay Joplin , Pam Hogg .
Lazers, smoke, drink and Pizza .
Brimming with subversive energy, searing wit and gallows humour, Luftbobler is the debut album by Dinos Chapman.
Consisting of 13 tracks of electronic "Schlampige Musik", Luftbobler is the result of a decade of experimenting with sound.
Dinos Chapman has also created the album's cover artwork, a limited edition of 300 copies of which will include a hand-tipped colour etching.
"…like a naked mole-rat plucked untimely from its snuggly basement-burrow, on its back, all squirmy, exposed to the suns dissecting rays." Dinos
An accompanying, site-specific audio-visual installation of Luftbobler is at The Vinyl Factory in Soho, London from until 4th March 2013.
Luftbobler – album tracklisting:
1. So it goes
2. Whatever works
3. Reaktorsnuhsnuh
4. He has no method
5. Smeyes
6. Where's the general?
7. Pizza man
8. Sputnik
9. Cool operator
10. Luftbobler
11. Enrich Zann
12. Sun lounge
13. Alltid
Categories
Tags