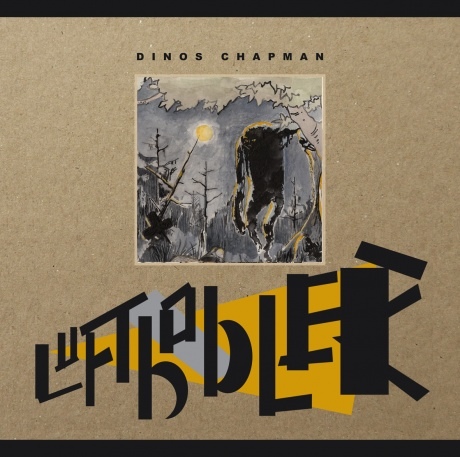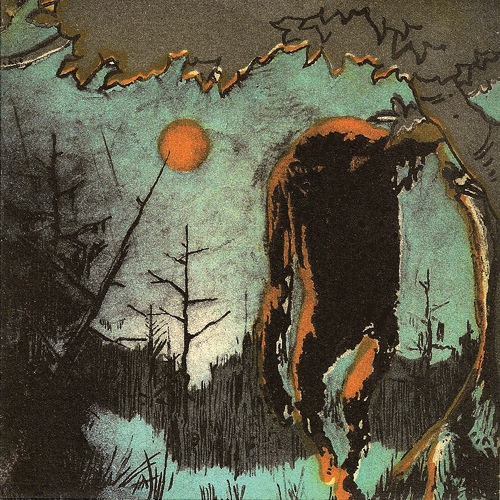 Artist Dinos Chapman is set to make his first foray into the realm of recorded music with the release of a solo album, Luftbobler, inspired by "insomnia, horror movies and boredom.
Have A Listen:
DINOS CHAPMAN LUFTBOBLER: LIMITED EDITION / GATEFOLD VINYL / CD / DIGITAL
RELEASE DATE: 25th FEBRUARY 2013 from Vinyl Factory.
Brimming with subversive energy, searing wit and gallows humour, Luftbobler is the debut album by Dinos Chapman.
Consisting of 13 tracks of electronic "Schlampige Musik", Luftbobler is the result of a decade of experimenting with sound.
Inspired by insomnia, horror movies and boredom, and made in a DiY fashion in the basement of his East London home, Luftbobler reflects Dinos Chapman's interests in the industrial pulse of T/G, willful experimentation of Stockhausen and impish playfulness of Squarepusher, but sounds like none of them.
At once eerily familiar and yet unplaceable, the album's multi-layered, innately physical soundscapes create a powerful sense of dislocation. Abstract and kinetic, the heavy low end hits you in the solar plexus while the densely collaged melodies toy with your imagination.
Dinos Chapman has also created the album's cover artwork, a limited edition of 300 copies of which will include a hand-tipped colour etching.
"…like a naked mole-rat plucked untimely from its snuggly basement-burrow, on its back, all squirmy, exposed to the suns dissecting rays." Dinos
The Vinyl Factory will release Luftbobler on gatefold vinyl, CD and digital formats on 25 February 2013.
An accompanying, site-specific audio-visual installation of Luftbobler will take place at The Vinyl Factory in Soho, London from 27th February to 4th March 2013.
Luftbobler – album tracklisting:
1. So it goes
2. Whatever works
3. Reaktorsnuhsnuh
4. He has no method
5. Smeyes
6. Where's the general?
7. Pizza man
8. Sputnik
9. Cool operator
10. Luftbobler
11. Enrich Zann
12. Sun lounge
13. Alltid
About Dinos Chapman
Dinos Chapman was born in 1962 in London, where he lives and works. As a solo artist, and together with his brother Jake Chapman, Dinos makes iconoclastic sculpture, prints and installations that examine, with searing wit and energy, contemporary politics, religion and morality.
Arguably, the Chapman brothers' most ambitious work was 'Hell' (1999), an immense tabletop tableau, peopled with over 30,000 remodelled, 2-inch-high figures, many in Nazi uniform and performing egregious acts of cruelty. The work combined historical, religious and mythic narratives to present an apocalyptic snapshot of the twentieth-century. Tragically this work was destroyed in the MOMART fire in 2004 and the Chapmans rebuked by saying they would make another, more ambitious in scale and detail – the result of which was 'Fucking Hell' (2008).
The Chapmans have exhibited extensively, with numerous shows at White Cube (including Disasters of War, 1999, The Chapman Family Collection, 2002, Like a Dog Returns To Its Vomit, 2005, If Hitler Had Been A Hippy How Happy Would We Be, 2008, and Jake or Dinos Chapman, 2011) as well as Tate Britain (When Humans Walked The Earth, 2007), Tate Liverpool (Bad Art For Bad People, 2006), Modern Art Oxford (The Rape Of Creativity, 2003) and Gagosian New York (Six Feet Under, 1997).
About The Vinyl Factory
The Vinyl Factory is an independent British company that collaborates with musicians and artists to create ultra-premium handmade vinyl editions and curate accompanying exhibitions.
The group encompasses The Vinyl Factory pressing plant, at Hayes, Middlesex, two central London gallery spaces, in Soho and Chelsea and a bespoke record label and publishing imprint, VF Editions.
Recent VF Editions fine artist collaborations include Martin Creed, Jeremy Deller, Gavin Turk and Tim Noble & Sue Webster: thevinylfactory.com, vfeditions.com
Categories
Tags